3 Ways to Save Money During Home Improvements
by Boris Dzhingarov on Jan 1, 2019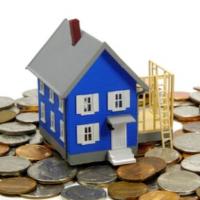 Do It Yourself can not only be lots of fun, but it can also allow you to have the home that you've always wanted. You've worked hard for your home, and it's a place to spend quality time with the people you love, so why settle for an average home when you can have a truly great one? Carrying out home improvements can help you achieve a striking property that will impress all who see it, but we all have to work within our budgets of course. That's why we've created this handy three-point guide to saving money while carrying out a home renovation program.
Utilize Your Own Skills
Unless you've had specialist training or have worked in that area yourself, you may need to call upon expert contractors for certain tasks of a home remodeling project e.g. plumbing. Other tasks, however, can be carried out by yourself if you possess the necessary Do It Yourself skills. Plastering, wallpapering, painting, and the fitting and replacement of fixtures and furniture can all be done by homeowners with confidence in their DIY ability. The key to this is to plan each job carefully, and ensure that you have all the tools and materials ready before you start the work.
Avoiding Damage to Vulnerable Areas
Personal safety should always be your number one concern while carrying out DIY jobs in the home, of course, but don't forget to protect your property as well as your person. Your floors are a particularly vulnerable area, and if you damage your floor during renovation work, it can be costly to repair. Thankfully, floors are easy to guard by investing in high-quality yet affordable surface protector products from industry experts such as Trimaco. Look for drop cloths and protectors which are light and therefore easy to position, and yet tough and rip-resistant too. You'll also want to tape them down, and it's important not to cut costs by selecting seam tapes that won't stay in place under pressure.
Speeding Up Project Times
You may be working to a tight schedule, or taking time off from your day job to carry out your home improvements, so the last thing you need is unnecessary delays. That's why we recommend using floor protection products that protect your floor from spills, knocks, and scrapes, and yet which still allow freshly painted surfaces to cure and harden beneath the protective cover. Floor protection products that are breathable are the key to achieving this, and they can significantly reduce the time you have to wait before walking upon a floor to complete work within a room.
Don't trust your floor to cheap builder's paper, and end up having to pay significantly more to have it repaired or replaced later. Take a leaf out of contractor's books and use expert products from the likes of Trimaco. These professional quality products, allied to your own Do It Yourself skills can help you achieve home remodeling success at the first attempt, saving you both time and money in the process.