5 Luxurious Home Upgrades that Cost Less Than You Think
by Joe Goldstein on Oct 30, 2018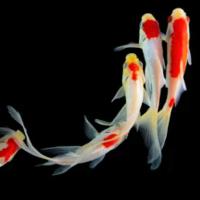 When you're longing for a little taste of luxury, but are too financially reasonable to blow your budget to install heated bathroom floors or an indoor theater, what do you do? Well, not all luxury home upgrades come with a luxury price tag. A few of them are much cheaper than you'd expect or have low-cost alternatives that provide practically the same experience. Here are five you may want to consider for your home.
1. Towel Warming Drawers
Banish the post-shower chills forever by installing a special heating unit in one of your vanity drawers. There's no wiring required, the unit simply plugs into the wall like any other electronic device, which makes it quite affordable. Once you turn it on, it will keep your towels warm, so you don't have to tell your butler to leave a warm towel in the bathroom for you, or (more realistically) run down to the dryer to grab one for yourself. Just remember to place more towels in the drawer before your next shower.
2. Koi Ponds
Members of the Japanese nobility have cultivated the koi fish into a colorful, playful garden ornament. While a prize-winning koi from Japan might be sold for hundreds of thousands of dollars, the smaller versions you find in pet stores are much cheaper, at a few dollars each. Plus, unique koi pond installations are not as costly as you expect. Then, lean into the Japanese look with your landscaping, and suddenly your backyard is an exotic retreat.
3. Wall Murals
While the rich might have a painter come in and make them a custom mural, you can't afford that. The good news is, neither can businesses, so they have driven a niche market that has made wall murals more affordable for homeowners. Wall graphics, designed on computers and printed onto plastic sheets, are cheap to print and have installed. With them, you can transform the look of any room, even add a renaissance scene or a replica of a famous painting to your dining room, without a single paintbrush. If you get tired of the look, wall graphics come off without damaging the wall underneath, unlike wallpaper.
4. Bocce Ball Courts
Yearning for the upscale entertainment at country clubs and sports complexes? Bocce ball is a popular game that hasn't made it to many backyards yet, but that doesn't mean you can't take it home with you. Installing your own court is cheap—after all, it's mostly grass. Once installed, bocce ball courts are low maintenance, which means you can have a luxury feature without luxury level maintenance required for, say, a golf course or cricket field that is constantly developing holes in the turf.
5. Skylights
Bringing a little natural light into your room has become much less expensive than it used to be. There is a lot to know about skylight installation because there are so many types. We'll save you the research—the most budget-friendly option is a solar tube or solar skylight. It's not a traditional glass panel, but a plastic tube that brings daylight into your home without letting you see out, or allowing anyone to see in. They fit into small spaces too, so they're perfect for those with small apartments or homes.