Top 8 Must Have DIY Tools for Home Improvement and Maintenance
by Vesna Dragojlov on Dec 5, 2020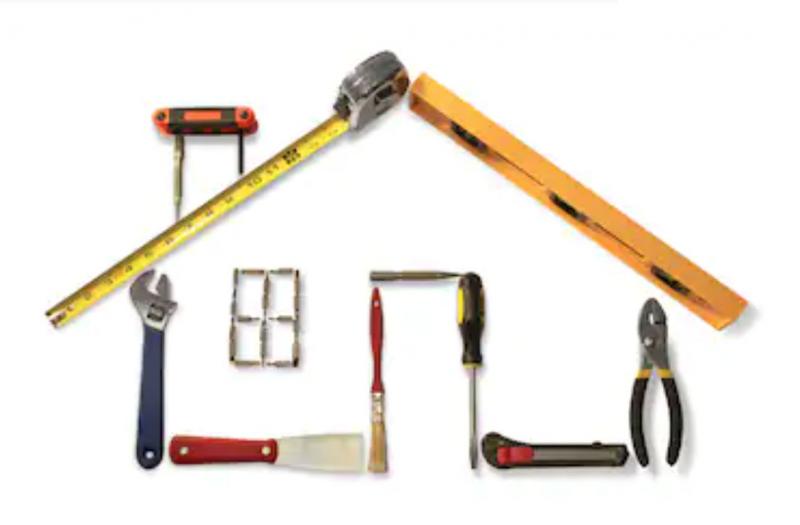 In the latest years, DIY projects are growing more and more popular. Contractors cost a bunch, so why wouldn't you do everything you can by yourself? This way, you'll save some cash and enjoy creating new things or repairing old ones. However, if you don't have the right tools, DIY projects can fail. Fortunately, you don't need that many instruments to do most DIY plumbing repairs, landscaping, or similar projects. Below are eight tools you absolutely have to get to become a do-it-yourself professional!
1. Hammer and Nails
It goes without saying that you can't complete a single household DIY project without a hammer and some nails. When buying hammers, ensure you find the one with the claw on the opposite side of the head. With this tool, you can not only drive nails in but also pry them out. A hammer is a necessity for any job requiring some good whacking. 
2. Screwdrivers
Screwdrivers are the second most crucial thing if you want to make DIY repairs in your house. Most objects have screws on them, and you'll need to take them out or screw them in. Without a screwdriver, you won't be able to complete many tasks.
3. Adjustable Wrench
If objects happen not to use screws or nails, they'll have nuts and bolts. For such repairs, you'll need a wrench. While wrenches come in many shapes and sizes, you should aim for an adjustable one. This way, you don't need to waste a lot of many on wenches of different sizes.
4. Utility Knife
Almost all DIY projects demand some kind of cutting. While you can cut some things with scissors, having a good utility knife is a better option. Some people use kitchen knives for various projects, but these aren't safe and often aren't as sharp. Not to mention utility knives come with several handy tools at a very affordable price.
5. Pliers
Pliers help you grasp little things you need to turn in or pull. Our fingers aren't strong enough for most such items, and you can't hold things as firmly as when you use pliers. You can use pliers for tasks such as pulling out nails, loosening nuts, pinching wires together, removing plumbing fixtures, and many others.
6. Handsaw
A handsaw is the simplest of all cutting blades, but you can use it for almost any job. Most people use it for cutting wood, so it can come in handy with projects such as carpeting or making a treehouse.
7. Ladder
When we're at treehouses, you can't make one without a ladder. In fact, having an excellent modern telescopic ladder nearby is one of the smartest decisions you can make. From treehouses to changing light bulbs, telescopic ladders are essential.
8. Measuring Tape
Most DIY projects require accurate measurements. No matter if you're completing some serious task, such as checking the pipe's size, or if you just want to measure the space for a new kitchen appliance, a measuring tape is a must.