Consider These Tips Before You Start Your Bathroom Remodel
by Guest Post on Jul 15, 2021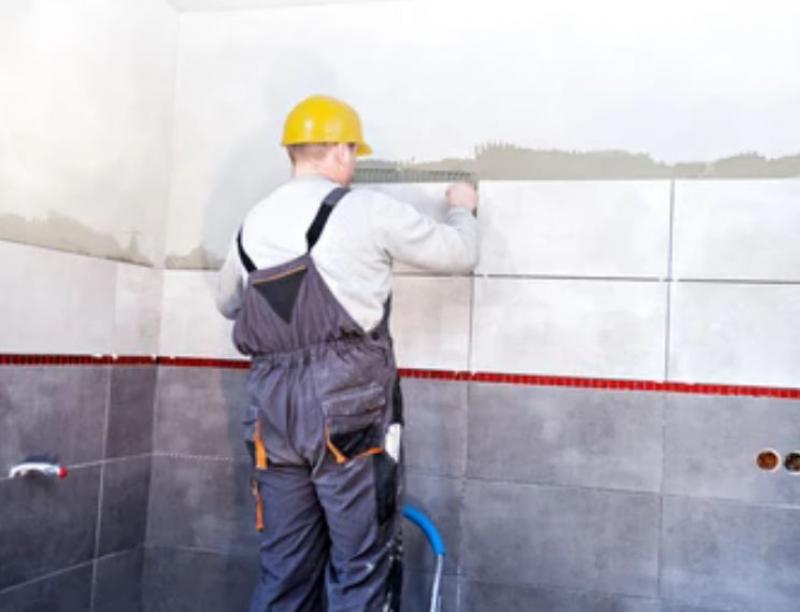 A bathroom remodel can be a tricky undertaking. There are many things to look out for before you even get started, but with the right knowledge and preparation, it does not have to feel impossible!
Remodeling your home's bathrooms is no small feat; there are so many details that need attention! But one of the most important parts? Knowing how much space your new layout will take up - especially if you're planning on selling soon after installing those shiny upgrades in person or online.
Many different things can go wrong when you remodel your bathroom. The worst mistakes to avoid include: forgetting the plumbing, not planning for a new door frame and toilet height, installing drywall on top of pipes with no insulation in between them-and more! Make sure before starting any project big or small like this one you know what will be required so it doesn't backfire later down the line
Bathrooms are a vital part of the home. Whether you have kids or not, they can be refreshing and relaxing spaces to come back from work to wind down for the evening ahead.
However, if yours is anything like mine before I embarked on my bathroom remodel project then it may need an overhaul too! Here are some tips that will help make your space more functional so everyone can get ready quickly after their morning showers (or baths).
Consider planning and choosing a design ahead
Bathroom remodeling is a huge project that requires careful planning. You'll need to decide on the fixtures, flooring material, and faucet before you get started! With so many decisions involved, it's important to start with an idea of what type of design will work best for your needs. Check out some bathroom designs online or in magazines for inspiration - I'm sure there are plenty available from which you can choose the perfect look!
Bathrooms require lots of care when designing them; check out different materials and ideas ahead of time so that they match all your wants without costing too much money in renovations down the line because if something feels off during this process then chances are it's not going to feel right after everything has been finalized either
Get a licensed and experienced contractor
To make your bathroom look the best it can, you need a contractor that is licensed and insured. You also need to work with fixtures that are right for what you want in your room. Be sure to know everything about local codes before getting started so there are not any surprises when construction starts!
The choice to work with a licensed and insured plumber is one of the most important decisions you'll ever make. While saving money on remodeling projects may seem like an attractive idea, going this route will create future risks that could have otherwise been avoided by hiring a competent contractor from the start.
There are a lot of things to take into consideration when you're planning on renovating your bathroom, and it can be hard for one person with all the expertise needed. Hiring someone who knows how to make sure that what you want is achievable in terms of design trends, fixtures, codes, and zoning requirements will help ensure that everything goes smoothly.
Take your budget into account
Undertaking a bathroom remodel can be nerve-wracking considering the money and time to be spent on the process. It can also turn out to be stressful and frustrating if you dive in unprepared.
Before you start the physical aspect of the project such as tearing up the walls and removing the fixture, consider how much money you have to spend as well as how much your remodel idea would cost.
It is sometimes not a pleasant one but it can make you focus on the aspects that are really important to you. A few ways to consider your budget is to get estimates from various contractors before deciding who to hire.
Ensure ventilation
Every bathroom needs an amount of ventilation the best of which is drawn from natural light through the window. One of the biggest enemies of a clean bathroom is humidity, which can lead to mold and mildew.  You can eliminate this by installing a bathroom vent fan or creating and installing glass windows.
Glass windows will light up your bathroom. It is a way of adding natural light to your bathroom. If you decide to go for an exhaust fan, look at both their exhaust capacity and noise level.
Pick the right flooring and color to suit your room size
Ensure you pick a type of floor that is hard enough to stand against moisture and other rigors of daily bathroom use. Sheet vinyl flooring, ceramic and porcelain tile are some of the best flooring materials for your bathroom.
Also, ensure you use colors that suit the size of your bathroom. You should use light colors like white for a small-sized bathroom. Dark colors make the room look smaller.
Make your bathroom accessible
The ability to access everything you need in your bathroom without stress is necessary. Use faucets and showers that fit people of all abilities. Consider using a lower sink height and a wider doorway as opposed to a tiny one.
Also, install a barrier-free shower. Create more space by converting your ceiling light into recessed light. A recessed cubby in a tub or shower surround gives shampoo and soap a permanent home and doesn't take up stall space.
Also, ensure there is no piping on the exterior wall as this can take up space and sometimes disfigure your final output. Creating a better bath isn't just an indulgence; it's a smart idea that must be properly executed.
Conclusion 
The bathroom is one of the most used rooms in your home and you must make sure to get it right! We hope this blog post has given you some great tips on how to plan out a successful remodel.