Remodelling Essentials: Floor Plan
by Charlie Brown on Nov 25, 2013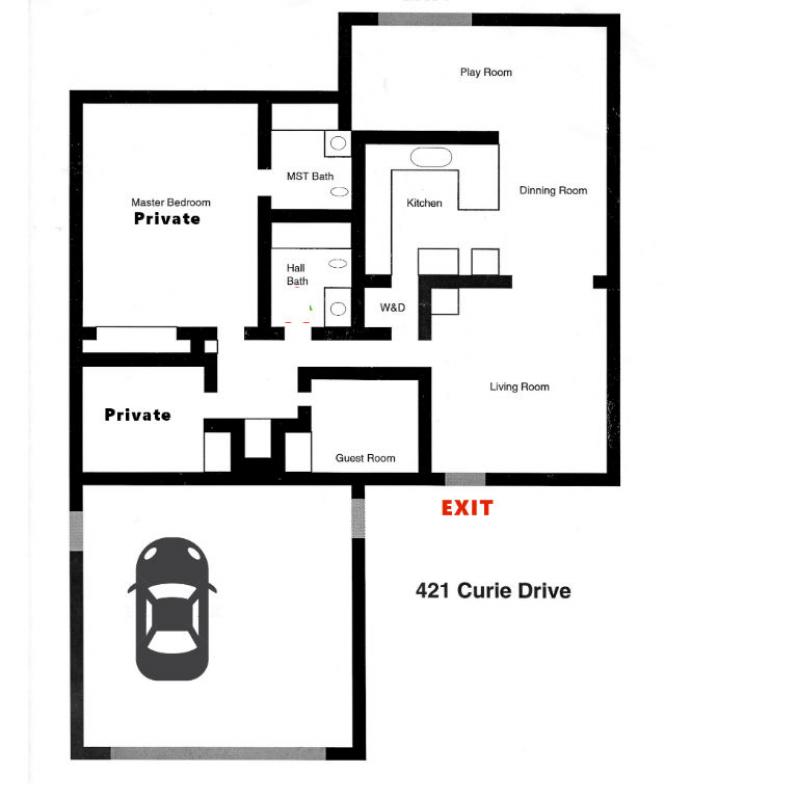 The floor plan is an important step in home improvement and it requires excellent execution for the homeowner's dream to be realized. The plan should be detailed and considerable time should be spent on conceptualizing the floor plan. Good plans eliminate the requirement to guess and the designers and contractors can work better with the homeowner if the plan is concrete.
Become Familiar with Floor Plans
Larger additions to the kitchen mean that the homeowner desires a larger space with additional flexibility. This added space can be utilized for guests, work or for children or even different arrangements for the family to share their meal. There are a few basic questions such as the accessibility of the kitchen from outdoors and how easy it to take out waste and to take in groceries. The usage of the kitchen by the family is also an important question. If the idea is to get a better meal space then laying out a large enough dining space will be of primary importance. Homeowners with frequent guests then there may be the need for a place where people can be seated, served and entertained comfortably. Considerations should be made for places to pay bills from or craftwork. Desks with storage space which are removed from regular foot traffic will create usable space.
The Master Bedroom
The master bedroom should be a private sanctum which should be kept as comfortable and secluded as possible. One should be liberal with the choices made in the master bedroom as it is the place where one's mind is at utmost rest and the setting should be conducive to such a mind-set. There should be thought given into the placement of televisions and cupboards for the television. Distance between the bed and television should be measured for the best viewing experience. Amenities and provisions should be made for exercising and music. The sleeping area, the sitting area, exercise area, and bathroom should be arranged to not be in each other's ways and paths.
Home Office
Home offices must meet the specific lifestyles of the homeowner. Massage therapists who work from home or a parent who uses the home as the office will probably require a quiet working space. The massage therapist working from home will want a space removed from the main household which can allow for peaceful work environments. There are many interior design options in St. Louis Park which allow for effective usage of space and work area. A work from home parent will, however, want to be closer to their children as they would want to keep an eye on them.
Wherever zoning ordinances allow, people may receive clients and that will require an additional entrance to keep professional traffic away from the household. In should consider the number of people who would be coming and utilities such as toilets should be provided. Storage space for office supplies should be provided to allow an uncluttered workspace.
Other plans
Sunrooms and greenhouses are excellent places for plants to grow and use to sunlight and sunrooms can also be used to simply soak some sun. The utilization of the sun's energy should be maximized and the sunroom should ideally be situated on the south side of the house. Insulated glass limits the loss of energy and they should be employed. Operable windows should be provided to allow for ventilation. Plumbing is the primary consideration to make while planning bathrooms and easily accessible pipes will dictate the placement of bathrooms. In the case of multiple stories, there should be a vertical path towards the upper floor plumbing. If a new bathroom is to be added to the same floor then they should be designed to share plumbing. Bathrooms should also be located close to all rooms.
Bio:
Olivia is an interior design specialist based out of St. Louis Park and she has been working with homeowners over the past decade, helping them improve their homes and make better use of space. A naturally helpful person, Olivia is available for advice related to home design and remodeling.