Tips for You to Make a Practical and a Well Designed Kitchen Cabinet
by Guest Post on Aug 6, 2010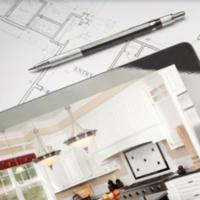 A good kitchen design with beautiful kitchen cabinet doors sets a different impression altogether. The whole beauty and appearance of your kitchen cabinets depend on the quality of furniture used to make the kitchen cabinets.
When you are thinking of designing kitchen cabinets there are certain things you should keep in mind:
The main purpose of planning your kitchen design is to make the most of all available space. However small the available space is, make sure that you can create enough storage space out of it, focusing on the best kitchen cabinet design.
Most of the time kitchen cabinets are made from Oak, Maple, Pine, Cherry, Hickory, Poplar, Alder, and Birch. Some cabinets are also made from a combination of these woods, and some have particleboard and plywood in their construction. For a solid and sturdy kitchen cabinet, these are really preferable, but they can be expensive too. Particleboard is not expandable, yet when it comes to considering solid wood, plywood is the preferred choice of most for kitchen cabinets. If you are keen on a cabinet wood that is hardy for wear and tear purposes and lasts a long time, withstanding all kinds of use, then you should opt for Hickory or Oak. Pine is softwood and you should not be opting for pine if you have children at home who might easily cause scratches and dents to this softwood.
Kitchen cabinets come in different looks like Country Shaker, contemporary and traditional designs and styles. Available in primarily three styles the kitchen cabinet doors come in a slab, recessed panel, or raised panel. The styles and designs of your kitchen cabinets depend on what kind of style you want. If you are fascinated by the traditional and classical looks then you could opt for rusty kitchen cabinet doors made of knotty pine with not many details. If you want the contemporary look for an urban interior, ornate doors of kitchen cabinets in bright contrasts with raised panel doors may be just what you need.
Therefore, use prudence and good research. Choose something that fits your tastes, needs, and budget.