Seven Things to Remember When Designing the Rooms in Your Home
by Jane Brown on Aug 15, 2019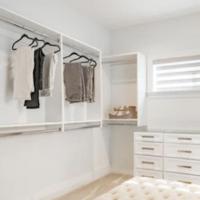 We all adore making things in our homes look fresh, new, updated, and amazing. It's your home, your castle, your sanctuary; it should be as welcoming as possible. Let's take a look at five things you need to remember when designing the rooms in your home.
Tip #1: Measure Your Rooms
Do you ever go to a store, find the perfect piece, and sadly discover it won't work in your space? Avoid that issue altogether and measure your rooms before you shop. Consider not only the floor space but also the doorways, the actual wall surface space you have, and what you want to put into the room. If the furniture is too big, the room will not be functional.
Tip #2: Pick Furniture With Your Family Size And Needs In Mind
If you have a family of five, you don't want to pick out a dining table with only four seats. The same goes for your mattress sizes. Knowing the mattress dimensions will be helpful when choosing what size mattress will fit each person and each room. Many times, twin mattresses are used for children, full size is for teens and young adults, queen size is for adults and guest rooms, and king size is made for couples or larger people.
Tip #3: What Is Your Color Palette Or Theme For Each Room?
When picking out furniture for the rooms in your home, it is always great to have an idea of the theme and the color palette you want for each room. When picking colors and themes, consider who will use the room, what will happen in the room, where the room is in the home, and how often the room will be used.
Tip #4: Amazing Rooms For Kids 
Rooms for kids usually have fun colors, themes of things they love, or the things they enjoy. According to HGTV, since most children know what colors they like, it's best to let your kids have a say in the colors of their rooms. This gives them the ability to personalize their room. Since this is a child's room, you will want comfy furniture that can take some wear and tear. Make sure to pick the right mattress dimensions not only for the size of the room but also for the size and age of your child.
Tip #5: Storage, Storage, And More Storage, Especially In The Bedroom
One thing so many people complain about within their homes is their lack of storage. There are ways to get more storage out of places you never even thought to look, especially bedroom storage. Closets are one place that you may think you are getting all the storage space out of, but you might be wasting prime space. Consider placing a dresser below where you hang your clothes to get more storage without losing any floor space. Under the bed offers great storage in a space you cannot use. Knowing your mattress dimensions will help you choose under the bed storage containers which are great for storing out-of-season clothing.
Tip #6: Don't Be Afraid To Shop Around Both Online And In-Store
When it comes to your home, don't be afraid to shop around both online and in-store. Check out more options than just one store or one website. Compare prices, sizes of various pieces of furniture, and how different pieces will work together in the space you have. Don't be ruled by picking the first thing you fall in love with. Make sure it fits into your space first.
Tip #7: More Than One Opinion Can Be Helpful
When you do your shopping, taking someone with you can usually be helpful. They may see other options for furniture, wall art, or even furniture placement. This can help you find the perfect items for your home that you might have passed up or even overlooked without your shopping partner. No matter what you do when it comes to designing the rooms in your home, make sure to have fun with it, but also to pick quality pieces that will last.