How to Bring Affordable Luxury to Your Home
by Guest on Jun 24, 2021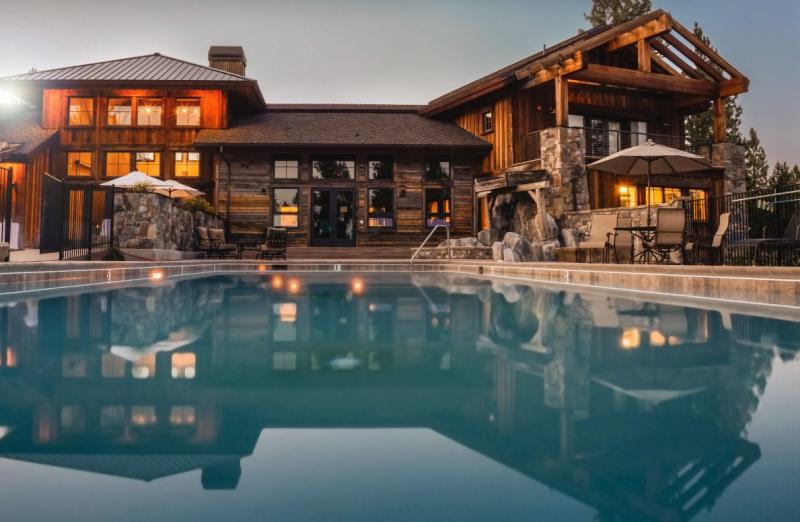 If you love the finer things in life, you'll probably want to introduce some of this into your home. Here are some tips on how you can add a touch of luxury to your home without breaking the bank.
Transform unloved spaces
If there's an area in your home which is unloved or which is used to store clutter, think about using it differently. For example, how about turning a spare bedroom or a garage into a home spa or sauna? Instead of having to take yourself off to the gym to enjoy the luxurious relaxing feel of a spa or sauna, you can do it anytime you want in the comfort and privacy of your home.
Hideaway clutter in style
We all have items that you want or need to keep but don't necessarily want on display for everyone to see. Instead of pushing them to the back of a cupboard or storing them under the bed, introduce some stylish storage options into your home. Solid wood benches are perfect for resting on after a walk but they're also perfect for hiding away shoes and boots. While a crafted coffee table with shelving can be used to create a focal point in a room it is also ideal for storing your selection of favorite books or magazines.
Add a touch of bling
If you don't have the budget to redecorate, you can brighten up a dull space with a touch of sparkle. Make your bathroom a welcoming haven by hanging a glitter embossed mirror or by adding beautiful bathroom accessories, such as a striking glass and silver soap pump or toothbrush holder. Or, if you want to add a touch of glamour to your living room or bedroom, consider installing a dramatic chandelier-inspired light that is embellished with diamantes or crystals.
Mix and match
Mix and matching different materials and fabrics is an easy way to add a hint of glamour to your home. For example, a neutrally decorated room can be brought to life by adding a rug in luxurious fabrics like faux-fir or English wool. Or, if you're looking for ways to liven up your windows, consider hanging floor-length curtains in vibrant colors or patterns or rich fabrics like velvet.
Introduce heavenly scents
Bring luxury to your home by introducing heavenly scents with fresh flowers. Flowers like Peonies, Roses, or Gardenia not only look lovely, but they also give off a wonderful perfumery scent. Or, if you don't want to purchase fresh flowers each week, you can use scented candles. The beauty of candles is that they can be used to create a different feel in each room. For instance, a lavender-infused candle can create a relaxing environment for a bedroom, while a citrus-infused candle can be used to mask unwanted cooking smells.
Luxury doesn't have to mean expensive. We hope these tips have given you some ideas on how to transform your home into a haven of luxury without spending a fortune.