3 Different Ways to Use Your Conservatory
by Veronica Pembleton on Feb 15, 2017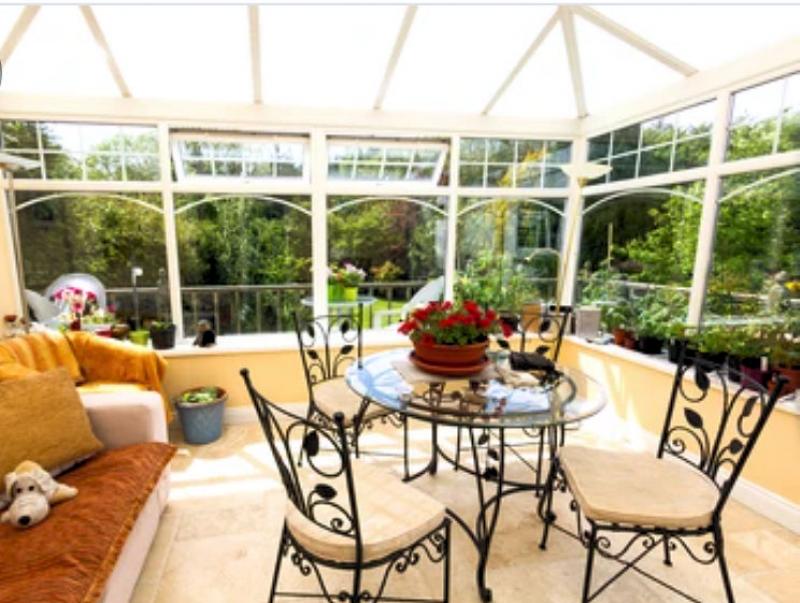 A conservatory is a great way to add value to your property and is a fantastic addition to any home. They are so versatile and have so many different uses, from an eating or lounging space to somewhere to entertain guests. Every family will have different wants and needs, so we have put together a few ideas of how best to make use of your conservatory that you may not have thought of yet.
Garden / Sun Room
If you wish to take full advantage of the little sunshine we do get from our unpredictable British weather, then using your conservatory as a garden room or sunroom could help you do just that. The glass nature of a conservatory means that you can still catch the warmth of the rays without feeling the cold air on those crisper days. This makes an ideal place for the whole family to relax and enjoy the weather. For the perfect sunroom; tiled floors, earthy rattan conservatory furniture, lots of plants and flowers, and lighter colored walls work perfectly. You could also leave brick walls exposed to create a rustic edge, and make sure to leave window sills clear so that the room feels like a continuation of the garden.
Office / Study Space
If you often work from home, then using your conservatory as a home study or office space could be very beneficial to you. Due to conservatories being separate from the rest of the house with few distractions, coupled with how light and airy they are, this creates a calm environment that is ideal if you need to concentrate and be productive. This means you can have your own quiet space to carry out your work, business calls, meetings, and so on but with all the comforts and convenience of being right at home. To achieve this, simply bring your desk and computer, stool and easel, or anything else you need to work on into the room. You can also duel use any sofas or cane furniture suites as a place to have a break if you need a minute! A good idea would be to position your desk so that you're facing outwards into the garden, which will not only make full use of the natural light but will also be very relaxing.
Children's Play Room
With children, comes more toys, games, and clutter than we could ever have imagined! If you're finding that you're becoming a little short of space, then a good idea could be to use the conservatory as a children's playroom. This will mean that the majority of the toys can be contained in just one room, rather than taking over the whole house.
The bright and warm nature of a conservatory, along with easy-to-clean surfaces and no breakables insight make it the perfect safe haven for your children to play in. Another bonus is that as a conservatory is located in a separate area from the house, the children can play as noisily as they like and you will still be able to get some peace, quiet, and space to yourself. Simply put up some colorful paintings, and arrange their toys in there to make effective use of this space. ​