Easy Renovation Tips for Creating a Beautiful Baby Nursery
by Jane Brown on Aug 23, 2016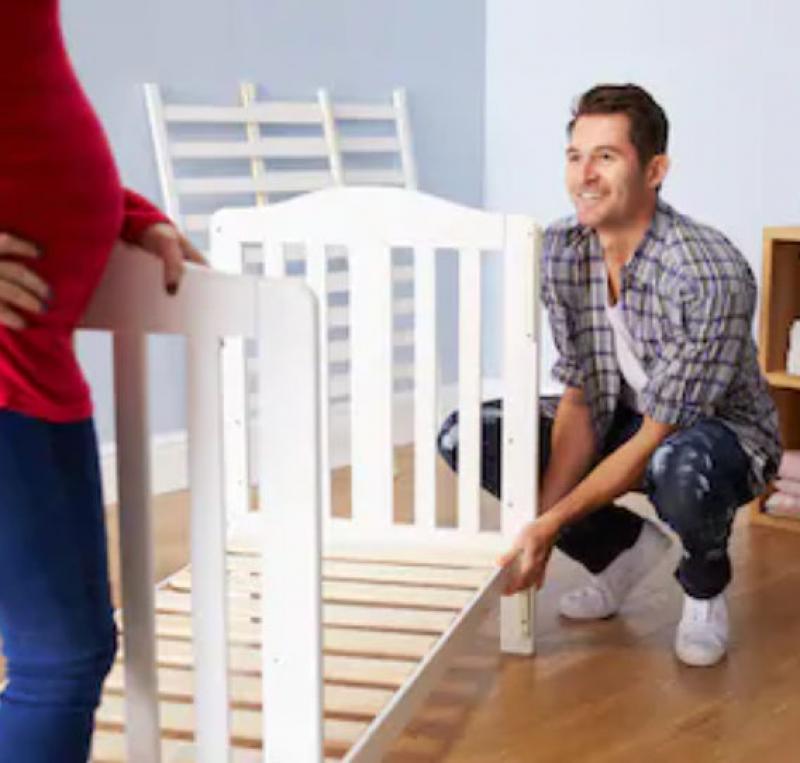 Having a baby is a huge milestone that will forever change your life – starting with your home. Welcoming a baby into your home means renovating a space that's designed for taking care of your smallest family member.
It's the first room your child will ever have so let's make it a good one! Transforming a room into a beautiful nursery doesn't have to be time consuming or expensive. Some quick fixes and updates can turn a standard space into a healthy safe haven for your new baby.
Instantly Add High Design With Wallpaper Art
Nursery murals are a big trend right now, but most new parents don't have the resources or time to have one painted. A much more affordable option that can be completed in seconds is wallpaper art. Companies like Limitless Walls are producing high quality, customizable wallpaper that gives you endless options, which aren't dependent on the skill of an artist. You're only limited by your imagination.
Just clean the wall, peel off the backing, and stick your wallpaper mural to the wall. In a matter of minutes, you'll have an accent wall that adds a personal touch. You can also remove it just as easily when your baby becomes a toddler new with interests.
Invest in Durable Yet Soft Flooring
The flooring of a nursery is an interesting conundrum. Kids come with a lot of messes, but soft surfaces help prevent injuries and make crawling on the floor more comfortable. Before the easiest, and often only, the solution was to use baby rugs. Today, parents can choose to use carpet tiles or sectional foam mats instead.
Carpet tiles are great because squares can be replaced if they are damaged, and they can provide wall-to-wall coverage. They often feature bright, fun designs that are perfect for a nursery or kid's room. Foam mats also come in sections that can be pieced together to make a soft, safe play area in the room. Both are excellent options no matter what type of flooring you currently have in the room.
Create a Furniture Layout That Can Change with Time
Before you know it your baby will outgrow their crib, changing table and rocking chair. Just two years down the line you'll find yourself trying to convert a nursery into a toddler's room. So why not plan for the transition right from the start?
Carefully consider the layout of the room and how space can be used for all of the nursery furniture as well as a big kid's bed, dressers, and more. Anytime you can find furniture that will work just as well for a baby as it does for a child snap it up. It's also a good idea to shy away from anchoring anything to the walls unless it's necessary for safety reasons.
Upgrade to Baby-Friendly Lighting
Babies aren't born with perfect eyesight. Vision develops over time as your baby grows. Good lighting can help babies explore their environment and make the nursery more comfortable.
A nightlight is a real lifesaver for parents. It provides enough light for you to navigate around the room without being so bright it keeps your baby up at night. Another option is to swap out the standard-issue incandescent bulb with an energy-efficient smart bulb. Smart bulbs can be turned off, on, or dimmed using your smartphone. You can also put the light on a schedule or change the color with some models. 
With just a few easy upgrades, you can turn that spare bedroom into an adorable nursery over the weekend!