4 Tips for Decorating your Studio Apartment
by Guest Post on Feb 16, 2017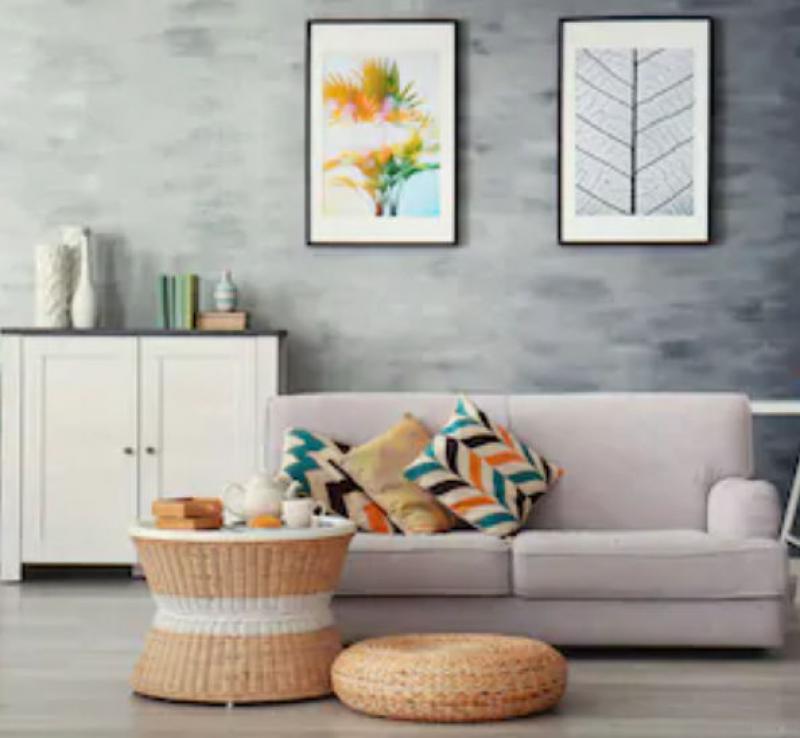 If you live in a small to medium-sized living space, you may need to get creative with decorating. It's not uncommon to pay a great deal for a studio apartment in some areas. In 2017, the rent for a 550 square foot apartment in New York City was $2,300.
This is sure to be the motivation you need to do all you can with this space. Finding ways to make the most out of your square footage is sure to be ideal. The good news is there are several things you can do that can help you accomplish this goal. Being aware of tips you can use to get the result you want is sure to be helpful to you.
Tip #1: Use room dividers
One of the ideal ways to make a small space appear larger is by room dividers. You can choose from hanging room divider kits, ceiling track divider kits, tension room divider kits, and a host of others. You can additionally get the rods or other accessories you may need when using this option for your apartment.
The benefits of relying on this decorative item are that you can turn one room into two with ease. You don't need to tear down a wall or put one up to do so. All you need is the right room divider to help you get the job done.
For instance, if you want to create a child's playroom and make space for you to work, this is possible by choosing a room divider. The good news is these come in a variety of types and materials to suit your needs and your budget.
Tip #2:  Use modern décor
Are you ready to vamp up your living space with a more contemporary look?  If so, you may want to use modern decorations to enable you to do so. These tend to offer sleek and unique designs that will fit right into your studio apartment vibe.
Taking the time to plan and shop for some of the top modern interior designs should be high on your list of things to do. This can help make the most out of your limited living space and even help you feel like your miles above your traditional neighbors in the process.
Tip #3: Choose blinds wisely
One way to help your apartment look and feel more lively is by letting in the natural sunlight. This isn't that hard to do and won't cost you a thing.
However, you will want to be sure to have blinds up to keep your home shielded from full sunshine and allow you to have privacy when you need it most. Of course, the location of your apartment may determine how much you need to use the blinds to secure moments of private time.
Tip #4: Choose smaller furniture
When you live in a limited amount of space, you will want to be selective of the furniture you put in it. It's ideal to rely on items that aren't as huge in each room.
Taking the time to shop for smaller or medium-sized pieces of furniture may indeed help you feel like you have more space when you don't. This is also a great ideal for allowing you to get more items in your studio apartment at the same time!
The good news is that you don't have to spend a fortune on decorating this living space. Only making small steps and doing little things can render big dividends for you and allow this space to appear larger in the process. You're sure to love the changes you make and enjoy the extra space you appear to have in your apartment.