Has the Time Come to Revamp Your Family Bathroom?
by William Hayes on Apr 13, 2016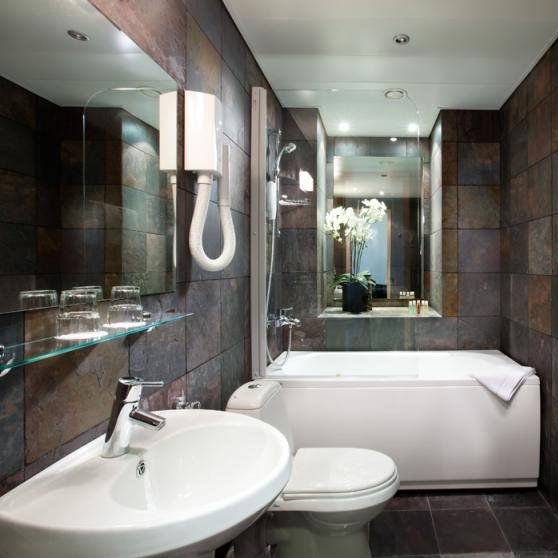 If your family bathroom is looking a little worse for wear, you might be unsure about revamping it. The problem is that family life is expensive enough as it is, without the added cost of making updates to your home. While you and your family need a bathroom that's safe and functional, you don't need the extra cost that comes with it.
The good news is that doing up your family bathroom doesn't have to be expensive if you opt to go down the DIY route that is. It might take more time and effort to complete, but if you want to save money, going DIY is the best option.
To help you ensure that you can save as much as possible and still create a nice space, here are a few tips and tricks. Take these on board and you can make updating your bathroom much cheaper and easier.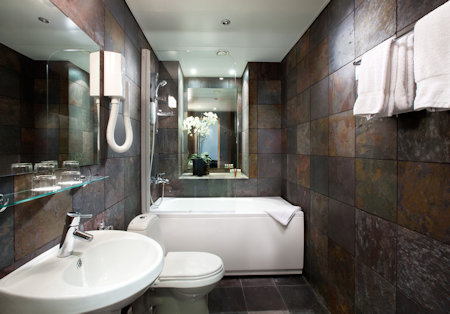 Go for neutral walls
There are two reasons neutral walls are a good call; the first is because neutral paint is the cheapest to buy and the second is that it goes with everything. This means that should you opt to change your bathroom in the future; you won't need to worry about the walls.
Paint can be expensive, especially bathroom paint. But if you're smart about where you buy from, it doesn't have to be. Look out for deals on paint or buy from a budget store, and you can keep your costs low. While you can buy paint second-hand, it's important to check that it's still in date.
Opt for lino for flooring
If the flooring needs changing, your best bet is to opt for lino flooring. That's because lino is cheaper is not only cheap to buy and easy to install but can also last for years. Tile or marble flooring might be more stylish, but it's also a lot more expensive. If the lino is fitted properly, it can look fantastic.
To compare the cost of various designs, go online and have a browse. There are lots of sites that offer comparisons of different flooring types. So it could be worth having a play around with these to see what's the cheapest option.
Buy the main features second-hand
Do your bathroom's main features need replacing - bath, shower, sink, etc.? If they do, your best bet is to buy replacements second-hand. This will reduce how much your bathroom update costs but will still allow you to create a nice space. You can find second-hand bathroom features online, as well as on local selling sites.
While you can opt to fit your new bathroom features yourself, unless you know what you're doing, it's best to hire a professional. When it comes to plumbing things in and replacing your water heater, it's best to hire an expert. That way, you know that your bathroom has been safely installed, and won't have to stress about anything going wrong.
Shop budget-friendly stores for the accessories
The best way to jazz up any space when on a budget is with a selection of affordable accessories. You would be surprised at how much of a difference a few well-thought-out accessories can make to a space. The great thing about accessories is that if you shop smart, they're cheap to buy.
There are so many fantastic budget-friendly home stores around, so you've got plenty of choices when it comes to where to shop. Be choosy about the pieces you select, to ensure that you create the type of space that's perfect for you and your family.
So there you have it, everything that you need to know about updating your bathroom yourself while sticking to a budget.