How to Refinish Your Tile, Tubs or more!
by Guest on May 13, 2012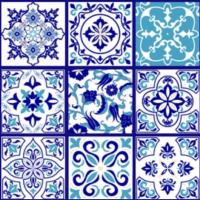 One way to brighten up your Kitchen or Bathroom is to give it a new coat of paint, but Integrity Coatings has developed a  'how to refinishing or coating system' that you can use to not only brighten up dingy old cabinets or countertops but it can also be used to refinish your bathtub, bathroom tile, refrigerator, vent-a-hood, and even fiberglass fixtures. You can hire a refinishing contractor in your area to do the job or you can do-it-yourself.
Here is what you need to get started;
Respirator (to protect against paint fumes)
Masking Tape paper, and sandpaper
Refinishing Coatings primer,
Chemical cleaners (Step I and Step II)
Caulk, reducers, bonding agent for porcelain and tile
Getting Started
The key to a good how-to refinishing job is good preparation. Take the chemical cleaners and apply them to every surface you're going to refinish. The chemical cleaners serves two functions in the 'refinishing system': 1) it cleans and de-greases cabinets, tub, tile, appliances, and countertops, and 2) it prepares the surface for a chemical bonding agent that will chemically react with the paint to form a tough, long-lasting factory finish for porcelain and tile. Rinse off and dry all surfaces after cleaning. Once you've cleaned your surfaces (cabinets and countertops), you need to sand them down before you paint.
Sanding slightly roughs up the surfaces and will help the coatings bond better. Use a palm sander for this job. A palm sander vibrates instead of rotates and this will help you to avoid creating an uneven surface as you prepare the area. Once you've sanded all the surfaces, take some paper and masking tape to cover any areas you don't want to be painted. If you're painting around a dishwasher, be sure and mask it off from the inside out. In other words, you want to tape completely around the seals so they are not painted.
For porcelain or tile surfaces, you will then need to apply the chemical Adhesor (bonding agent). You apply about 2-3 oz. of this material with a cheesecloth or paper towel or you spray on it with a mister. Allow 5 minutes for this to dry and then you are ready to apply your primers and topcoats.
Painting with Acrylic Polymers
EP-Acrylic is an acrylic polymer coating. The chemical reaction created in this two-component refinishing process produces a beautiful but tough finish that will last for years. It can be used to refinish kitchens, countertops, bathtubs, and even tile. Consumers can choose whatever color they like to create the look they want and the material comes in gloss, semi-gloss, and satin finishes. Gloss is best for tubs and tile and satin for counters and cabinets.
Follow the directions for mixing the primer, pour the mixed primer into the paint pot and hook up the spray rig. It's always a good idea however to test the rig in the garage or yard on a piece of paper or scrap wood to make sure your air pressure and paint flow are correct.
Once you've tested the rig, you're ready to paint. Take the wand of the spray rig and starting at the top of the surface you're painting, spray back and forth. When you get to the edge of the surface you are painting, release the trigger of the spray gun before you start your next pass. This will greatly reduce the risk of overspray that can cause the paint to run. For a smooth application, with each new pass, overlap about ¼ of the previous pass.
The 'refinishing system' recommends two coats of primer and two-three coats of EP-Acrylic top coat. It takes about 30 minutes for each application to dry and then 24 hours for the chemical bonding to finish. The result is you get a factory finish and a bright new kitchen for relatively little cost.
For example, a typical custom replacement in the kitchen (cabinets, countertops, appliances) costs $15,000.
Hiring a contractor, by contrast, will cost you $2500, or less than $500 (including the $35 rental for the spray rig) if you do it yourself with Integrity Refinishing Coatings refinishing system.