10 Big Ideas for Small Bathrooms
by Lisa Barnes on Nov 15, 2013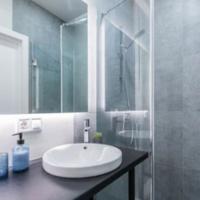 Just because the humble bathroom is perhaps the most utilitarian of all rooms doesn't mean it can't be beautiful. Still, if you, like many, have a particularly small bathroom, it may seem like there is little room—literally—for improvement. Not to worry though, here are our top 10 big ideas for small bathrooms.
Architectural Detail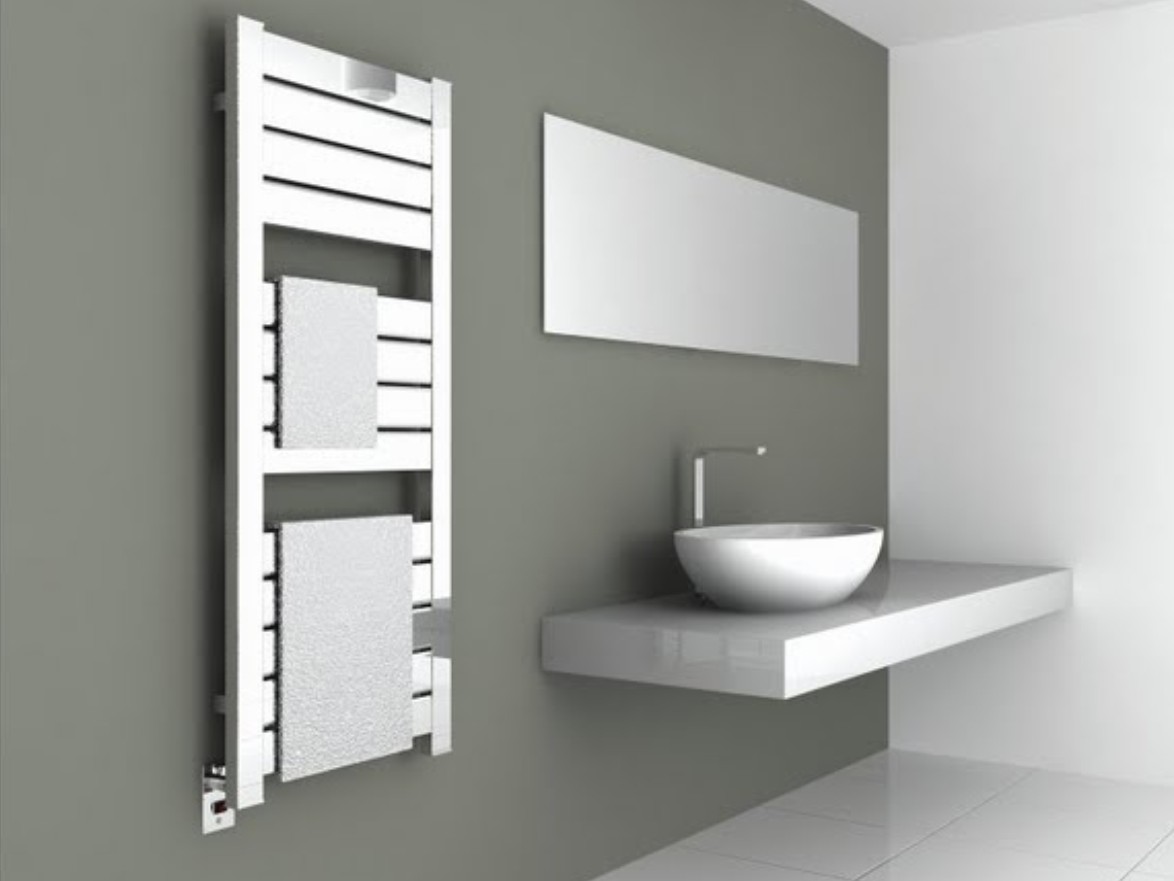 Many bathroom walls and cabinet designs are cut from a very similar cloth. Most walls are simply flat and either painted or wallpapered while cabinets are little more than boxes designed to hide the plumbing. One way to overcome this bareness is to add a touch of architectural detail to your bathroom.
For example, paneling walls instantly give your bathroom space a classy feel while adding dimension to an otherwise plain room. If you're a bit bold, try ditching your cabinets altogether. With the right countertop and sink fixtures, your bathroom will ooze modern appeal. Not to mention, the freed-up space under your sink make the bathroom feel larger than it really is.
Bold Color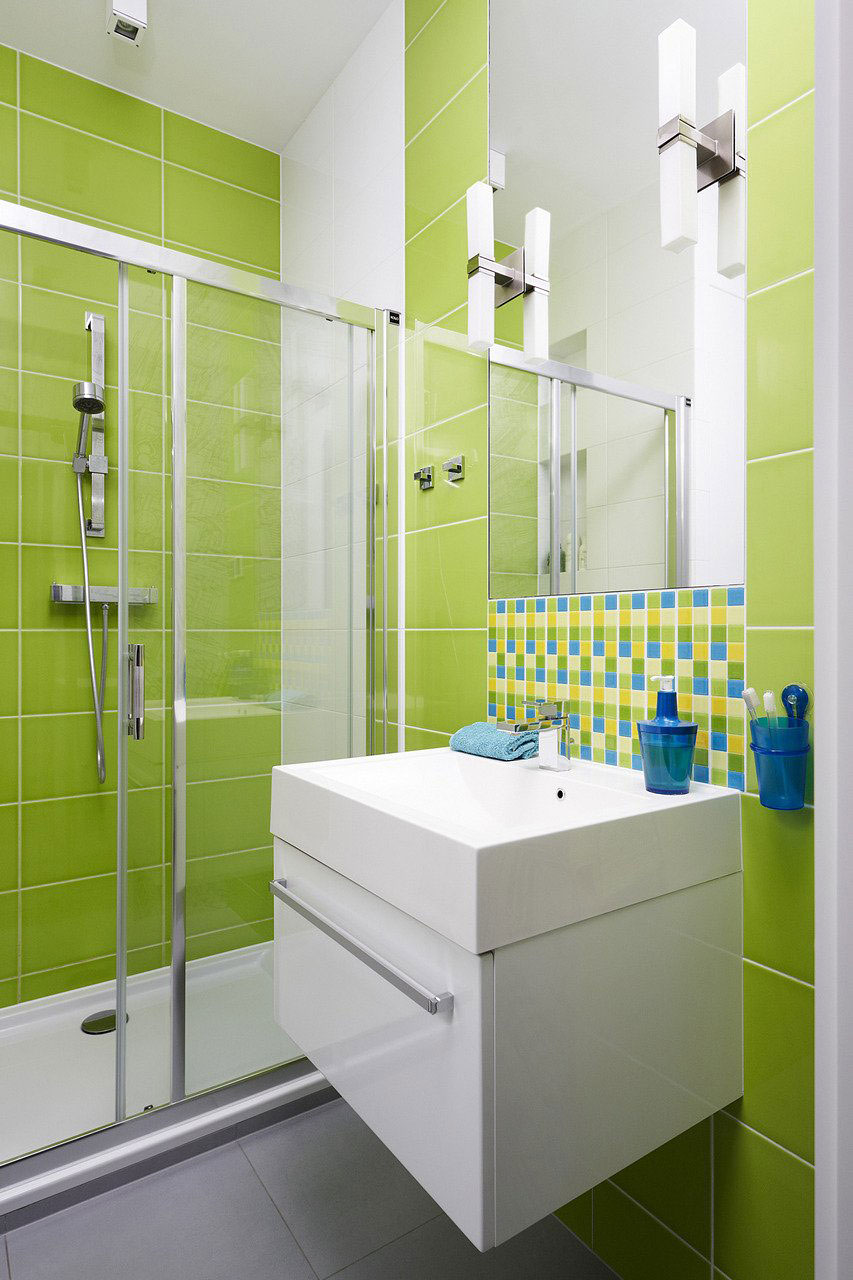 Most small bathrooms are tucked away where they receive no natural light. The best way to spruce up such a room is to add a splash of bright, bold color. However, beware not to go too color-crazy. The best way to brighten a small bathroom with color is to pick two complementary colors and a neutral like white. Also be sure to mix up the placement of your chosen colors.
You can do this by choosing a matching shower-curtain, painting an accent wall, and even with your choice of floor mats and towels. Mixing and matching two colors and a neutral gives your bathroom a fresh look that isn't overpowered by any one color.
Minimalism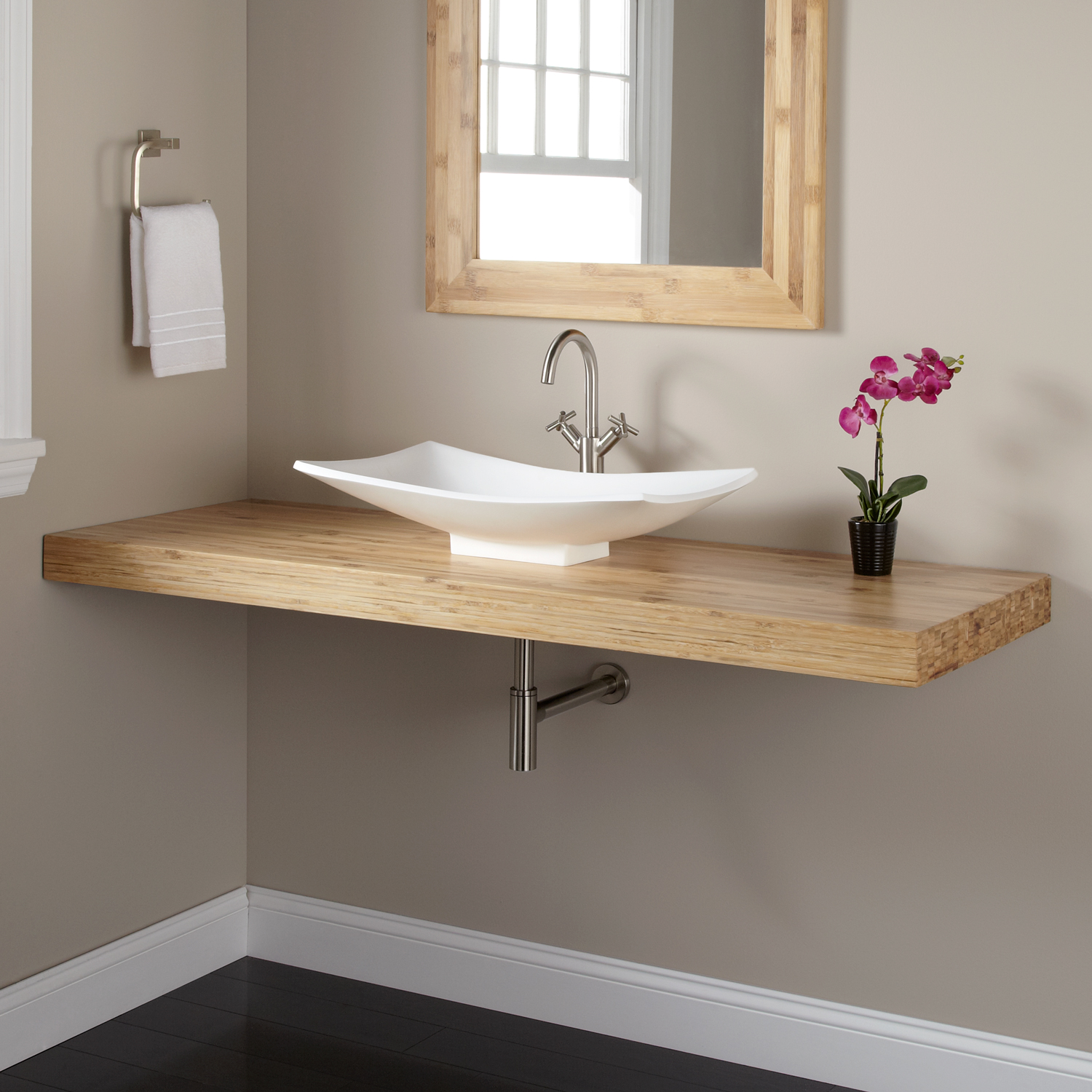 Your bathroom could also benefit from a" less is more" approach. Exactly how minimal to go is entirely up to you, but here are a couple key tips. For one, keep the counter space as clear as possible. This means only the necessary soap dish or dispenser should be visible as well as your toothbrush holder (if you don't have a medicine cabinet). In addition, opt for only one color coupled with the classic white. This also applies to towels, shower curtains, and the like.  
Patterns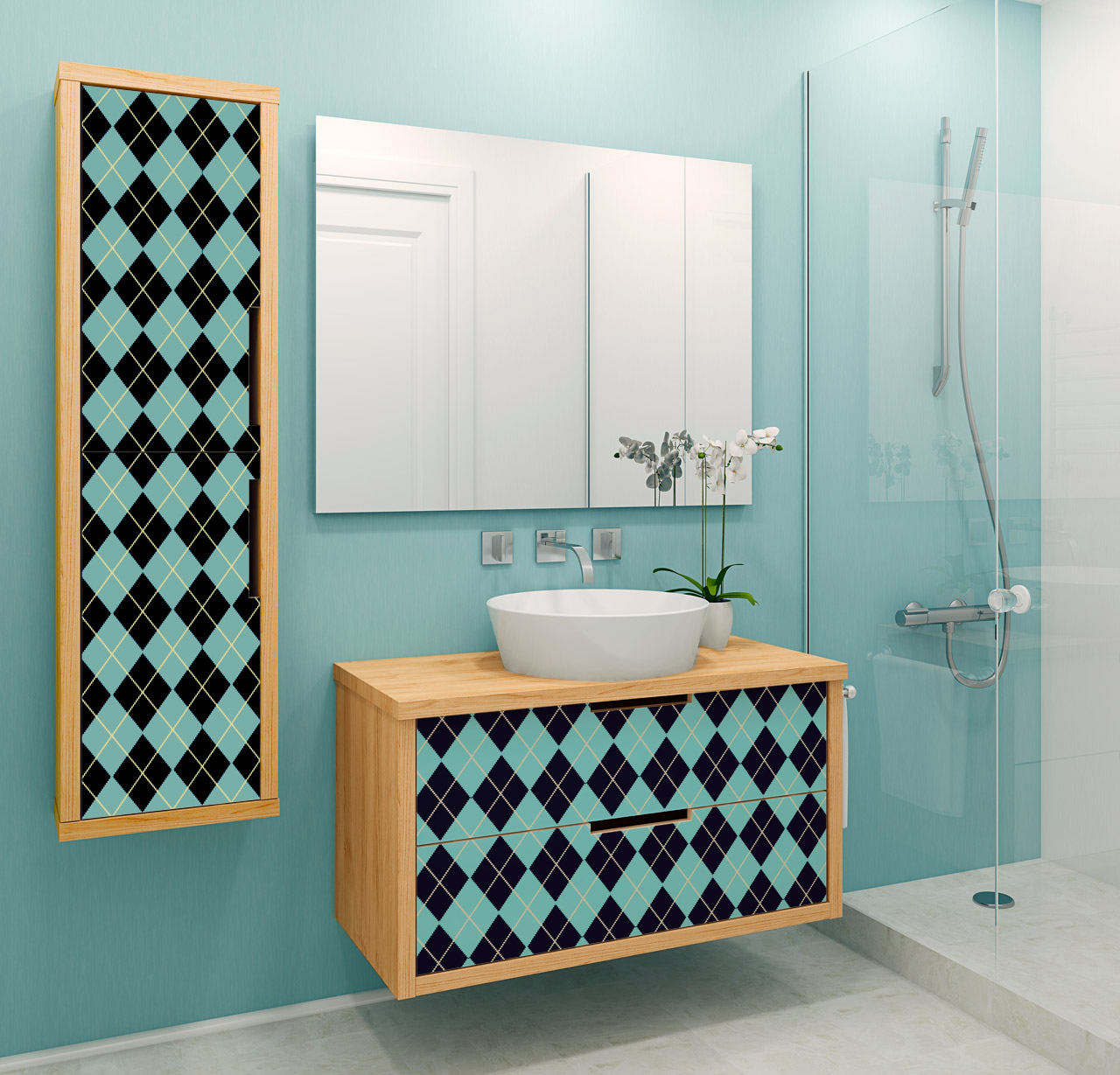 Like color, patterns in a small bathroom are meant to be bold. In addition, there is no reason to commit you to just one. Try mixing up to (but no more than) three patterns in your bathroom with wallpaper, curtains, and even tile patterns.
White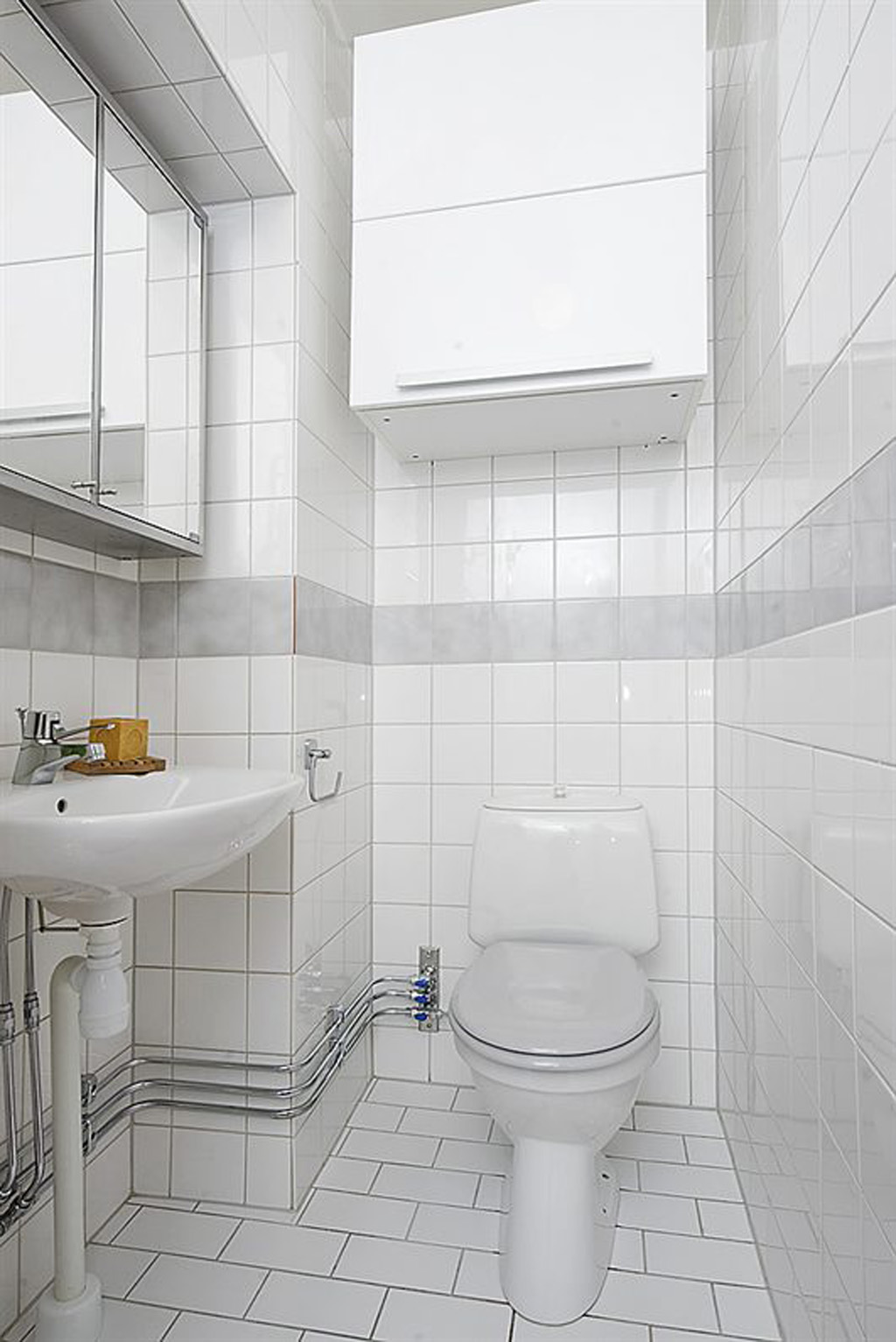 Typically when small bathrooms do have a source of natural light, this window is equally minute. One big idea for bathrooms like these is to leave or make everything white. This includes the walls, the floor, the cabinets, the shower-curtains—everything. That way, light will bounce easily off of the reflective white surfaces and brighten the entire bathroom. Plus, a well-maintained white bathroom is timelessly beautiful in its own right.
High-End Hardware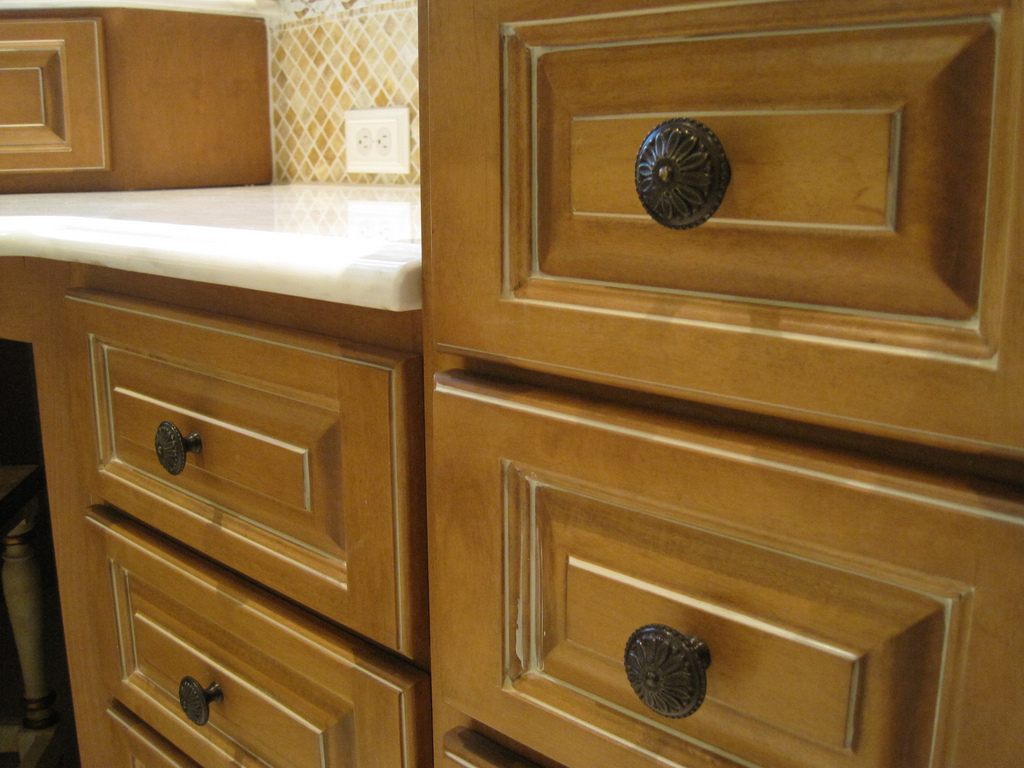 When was the last time you really looked at your bathroom's cabinet and drawer pulls, the washcloth holder, or the toilet paper roll holder? These small details often go unnoticed but can also be just what a small bathroom needs for an updated look. When changing your bathroom's hardware, experiment with different shapes and finishes before settling. You should also go with higher-end, better quality hardware.
Floating Vanity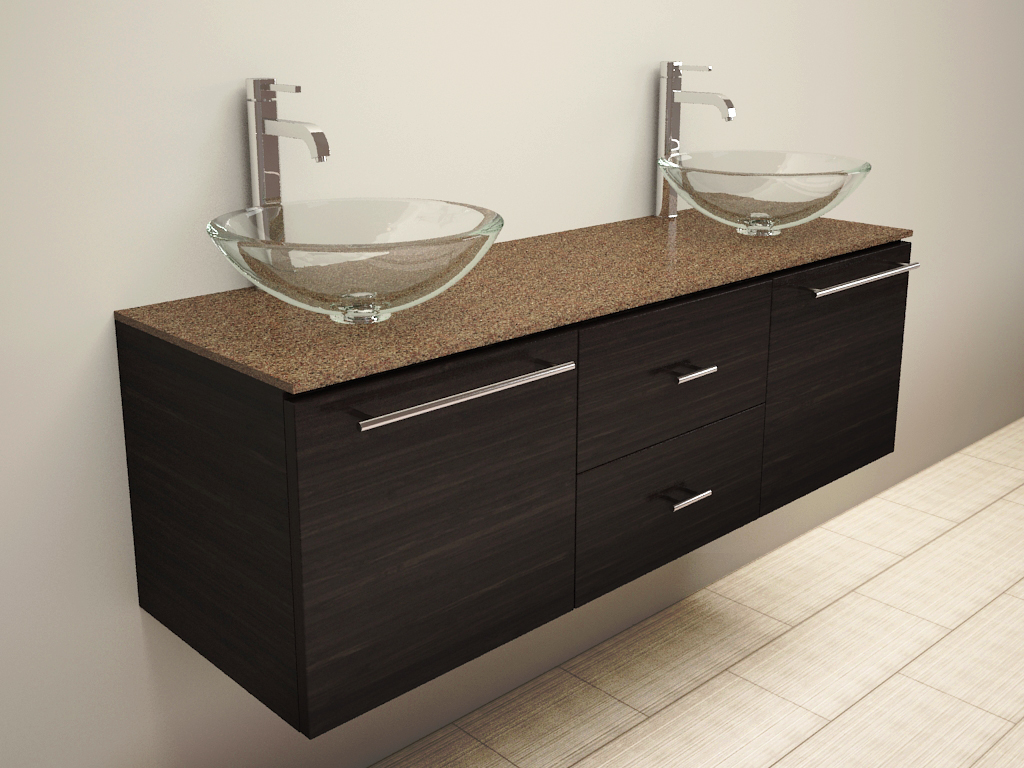 Most bathroom cabinets run from the counter all the way to the floor. While we've already mentioned getting rid of your cabinets' altogether, not all bathrooms have the kind of plumbing you wouldn't mind seeing out in the open. For those of you in this position, a floating vanity is a great idea. Rather than having your cabinets go all the way to the floor, replace them with cabinets that leave a generous amount of space between their bottom and the ground. Besides being eye-catching, this gives the illusion of more space.
Lighting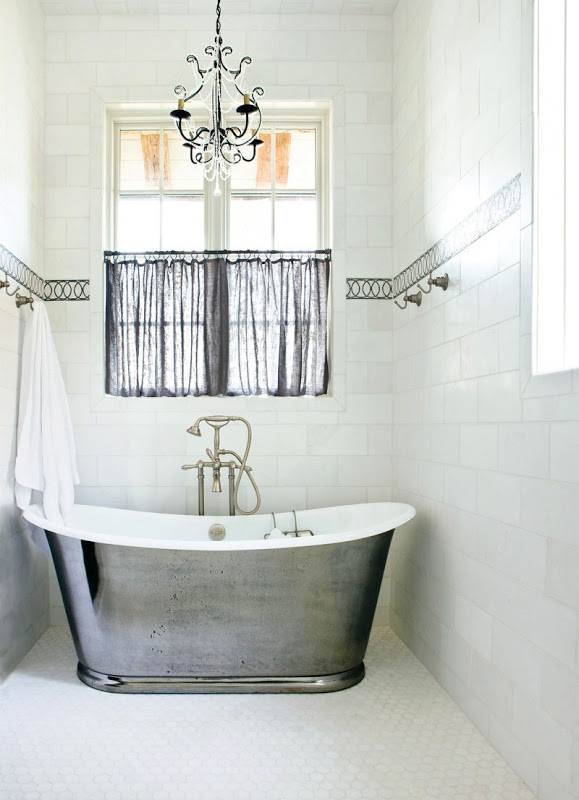 We've talked about how to brighten a small bathroom already, but there is certainly no better way than adding new lighting fixtures. Unfortunately, most bathrooms have either the standard exposed bulbs above the sink or a boring old ceiling light. Why not shake things up by adding a classy minkalavery chandelier or even a unique lamp.
Glass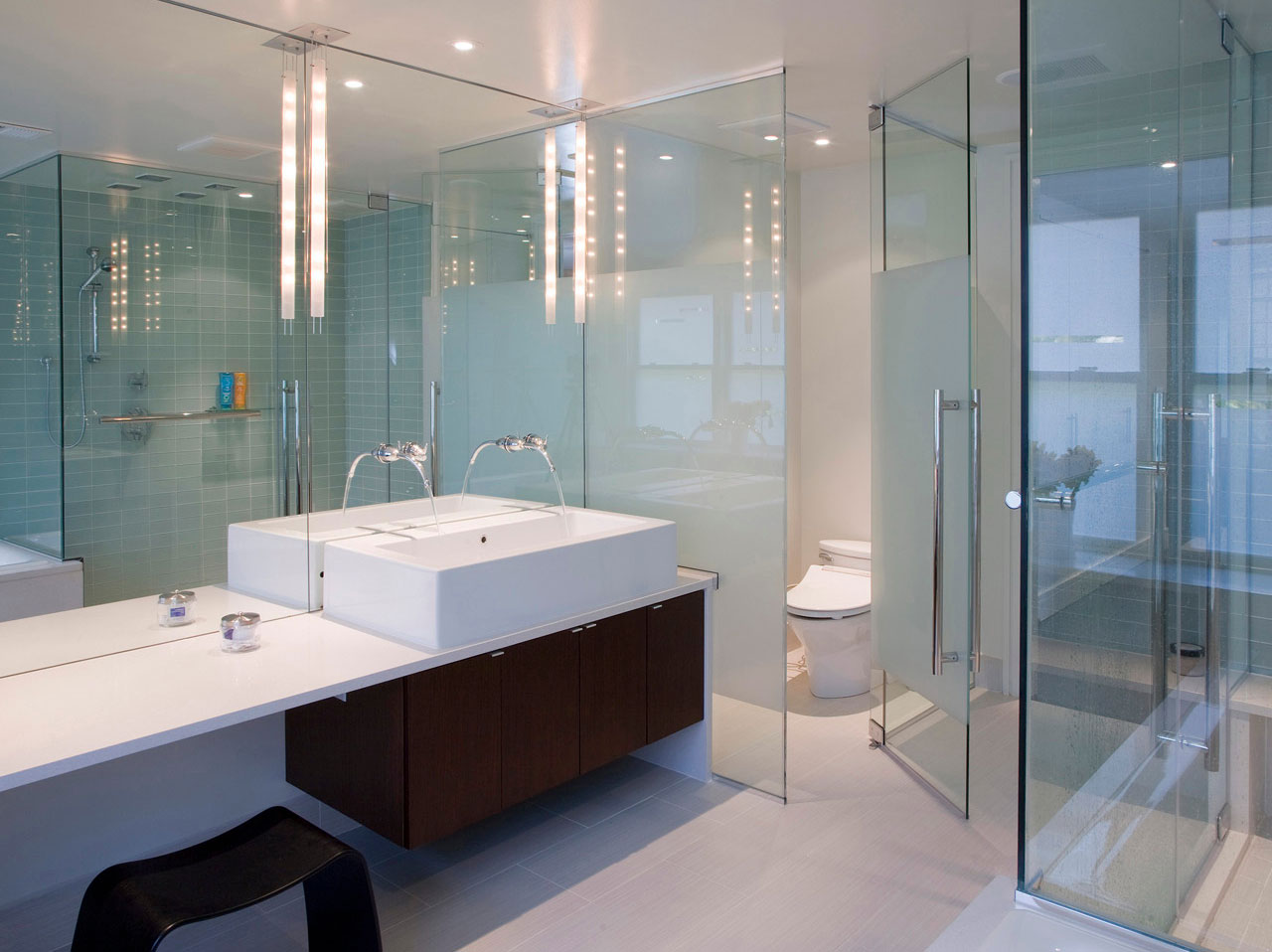 Whether it be clear glass dividing your shower from the rest of the bathroom or the largest mirror you can find, you can never go wrong with glass in a small bathroom. Once again, glass helps reflect light and give your bathroom a sense of openness.
No Door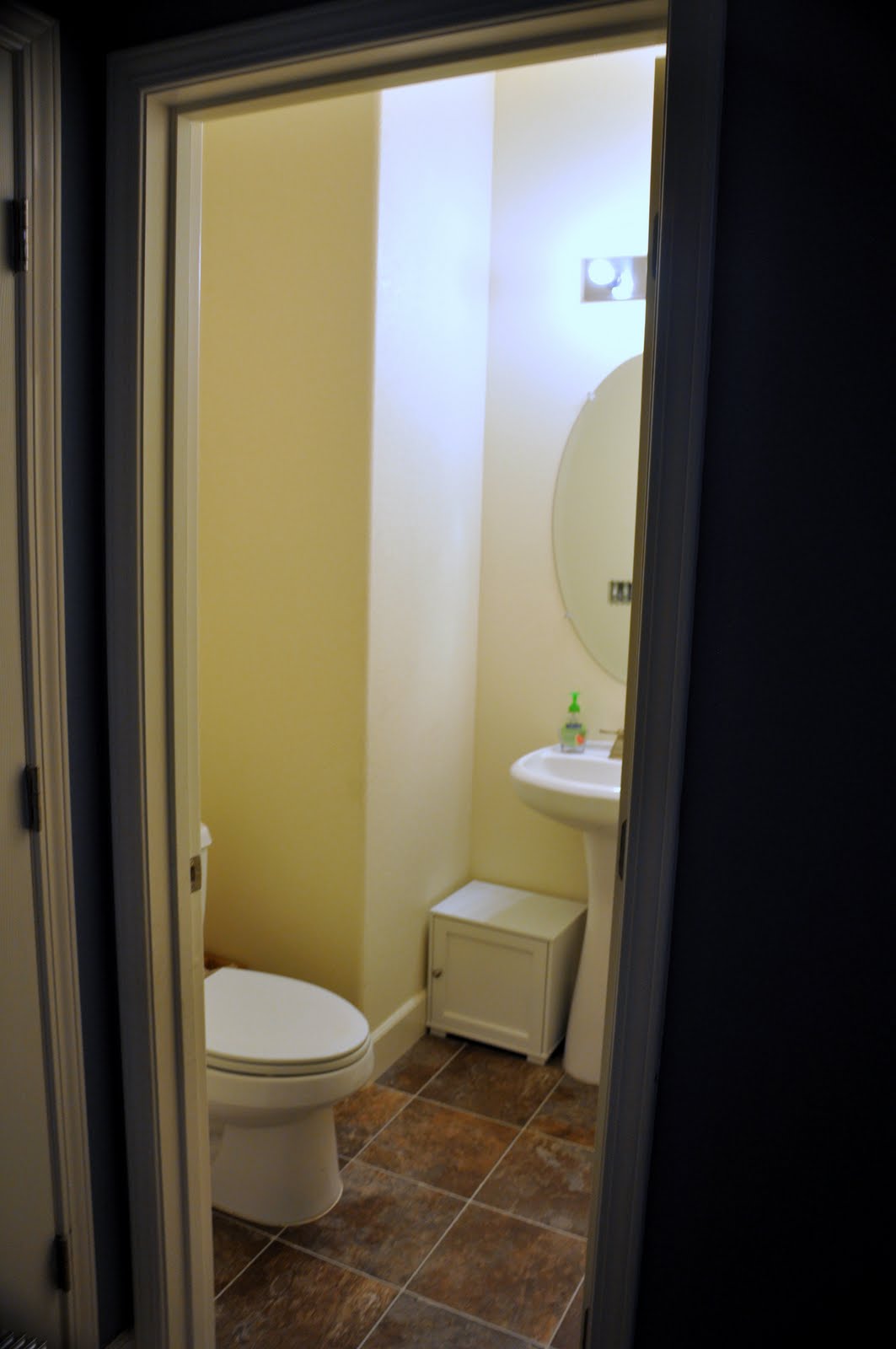 If you really want to go all out with a sense of openness, however, try removing your bathroom door. Of course this will not be viable for everyone, but you'd be surprised how natural and open a door-free bathroom feels. Just be sure it's not a communal or guest bathroom.
Lisa Barnes is an Interior designer at 1800lighting.com in NJ, USA and she works with schools and homeowners to help create a safe an elegant home decor, that feature lighting with a variety of lights and lamps.