Bathroom Vanities
by Guest Post on Dec 15, 2010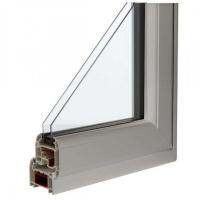 A bathroom vanity is an ideal solution as the focal point of your bathroom. It's necessary to put careful thought into the design detail and appreciate the purpose the vanity is playing.
Despite having an organized room flow or not, remember that finding a focal point is the quintessence in creating an inclusive room. Including a focus in a room creates a better flow and cleaner lines in the overall design. Predominantly, if you're looking to put your home on the market, having coordinated, eye-pleasing rooms that will attract a possible purchaser can transform into big money.
In a bathroom that doesn't have a focus, you have the chance to make a serious statement with your bathroom vanity. Bathroom vanities are a wonderfully unique and functional piece of furniture that works easily as an attraction. You probably haven't given this much thought but a bathroom vanity is essentially one of the most commonly used fixtures in a home.
A quality bathroom vanity is created with requirements for functionality, efficiency, and charisma in mind. This concentration to detail can make a big difference to the look of your complete room, particularly if it's the focal point. Vanities come in all different styles, from elaborately carved wood for an antique outcome to glossy, modern designs. Bathroom vanities can be found in as many styles, colors, and sizes as you could dream. A large range of bathroom vanities, serving your functional, budgetary, and aesthetic needs, can be found at fantastic prices simply by browsing online.