Some Lesser-Known Factors to Consider when Installing a Shower Enclosure
by Newsy Siso on May 17, 2016
Most of us already have a good idea of what to consider when it comes to choosing shower enclosures. Learning more about the materials, the style, the size, and other top considerations before you shop. But there are other considerations besides the ones mentioned above; considerations that not many of us may remember.
So before you make your final choice, don't forget these lesser-known factors as well on enclosed showers: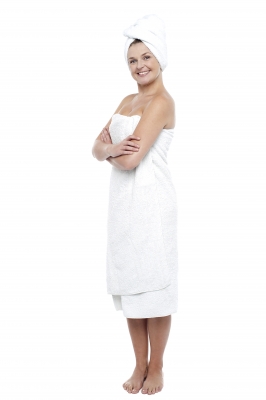 The height and shape of your shower enclosure
The size of the shower enclosure will greatly depend on the available space you have in your bathroom, of course. But what about its height and its overall shape? You would want to maximize the feeling of spaciousness in your shower enclosure. There is nothing worse than a cramped enclosure which does not give you the freedom to move around. You should choose a size and shape that is perfect, not only for your needs but also for the rest of your bathroom. You would want to leave enough space for the other bathroom essentials, such as shelves or cupboards, the toilet, and the bath if any. The height of the shower enclosure matters as well – especially if you are somewhat on the tall side, or you have a tall family member. There needs to be more than enough room from the shower enclosure's top to the bathroom ceiling. This will also leave room for the steam to properly escape.
The position
Again, the position of the shower enclosure makes a difference as well. But if you already have an existing bathroom and are simply refurbishing or redoing it, you may want to place the shower enclosure in the same area or location. Besides, moving or changing a shower area can be quite costly and time-consuming, especially when you have to layout new plumbing.
The overall shape
The shape of the shower enclosure you choose should not only depend on the available space and your personal preference, but it should also depend on the entire theme and design of the bathroom. There are also so many designs and shapes to choose from that it can become confusing if you are not prepared. To help you in your decision, take photos of your bathroom and compare it with some shower enclosure shapes you see. One tip, though: walk-in shower enclosures go well with almost any design or theme, and they lend a very elegant, timeless and clean look to your bathroom. The glass paneling covering the enclosure on almost every side is beautiful and blends well with different colors and bathroom styles.
When deciding on your shower enclosure, don't forget these lesser-known considerations – and you should then have the shower enclosure you've always dreamt of.