How Walk-in Showers Can Aid Those with Reduced Mobility
by Guest on Mar 28, 2020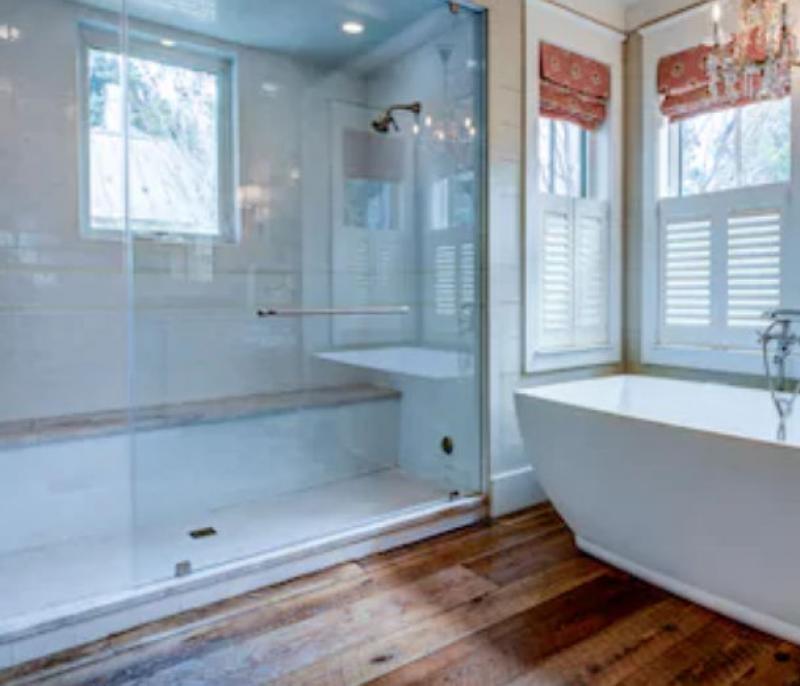 If you have less than perfect mobility, the chances are lowering yourself into a bath-tub is out of the question. But if you have a shower that's fixed over the bath, the chances are that having a shower can be a less than easy experience too.
Bathrooms can be very hazardous environments; slippery floors, bath sides or shower trays to negotiate as well as the difficulty in standing for long periods in the shower. If you have impaired mobility, the whole experience can leave you feeling more exhausted than when you started.
The good news is that it is possible to have a classy and elegant addition to your bathroom which will not only look good but also help you get in and out of your shower more easily.
Here's the low down on walk-in showers.
How do they differ?
A normal shower is either arranged over a bath or for those with a self-contained unit, housed in a separate cubicle which is often quite small in size and involves a large step up.
All of these features mean that a shower is difficult to access if you have impaired mobility.
Walk-in showers are very different as they are designed with the sole intention of making it easy for everyone to get in and out of the shower, regardless of the level of mobility.
It is possible to have a shower tray with a walk-in shower but many are incorporated into a wet room, or supplied with a low level tray which means there are no awkward edges to trip over and no high steps to struggle up. Many are completely flat with the floor which means the individual simply needs to walk into the cubicle and close the door - simple!
What are the benefits?
If you have impaired mobility, you could struggle with many different aspects of traditional showers.
Trip hazards: shower trays and raised edges can present significant trip hazards, especially for individuals who can't always lift their feet high enough to clear the obstacle. This can present a real risk in the bathroom for those who have either variable or impaired mobility and could even mean they need physical assistance getting in and out of the shower.
A walk-in shower has no raised edges (unless you pick a model with a tray) which means that there is nothing to trip you up - simply walk into the bathroom, open the shower door and walk straight in!
Standing difficulties: if your mobility is a problem, you might find that standing for long periods - particularly when you're raising your hands to wash your hair - may be difficult or impossible. Many models of walk-in shower provide sufficient room for a shower chair or stool which means you can enjoy the water cascading down without suffering from dizziness or fatigue. The taps will be easily placed so they are within reach of the chair so you can just sit back and relax!
Myke Thomas is an experienced home and interiors writer and particularly enjoys the benefits of long showers. Samantha loves browsing through sites such as Mobility Plus to keep up to date with the latest models and products available.