Want to Remodel Your Kitchen? Here are Tips to Complete the Project on Budget
by Guest on Jun 13, 2019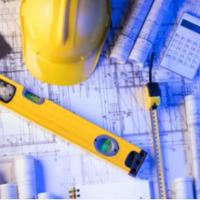 No matter the size of your kitchen or how much money you have to spend on upgrading it, it's likely you don't want to dip into your savings too much to complete the project. However, remodeling work can get out of control quickly, cash-flow wise, so it's important to tackle renovations strategically. There are numerous ways to go about completing your kitchen remodeling work without breaking the bank this year.
Set a Comprehensive Budget
To keep your spending within a limit that feels comfortable to you, first, decide on a specific budget. This might sound obvious, but many homeowners start renovation projects with no firm spending commitment. When they do this, they're more likely to get carried away with the excitement of creating a new space and blow through too many funds.
Putting a budget in place works because by creating a maximum allowance figure, you will always have this number in mind as the project proceeds. You'll be careful not to exceed it and will no doubt add up expenses each week to see what's available to spend, rather than only worrying about the financials once everything's completed.
After deciding on an upper limit for the project, work back from there to determine which things you will be able to afford for that price, and which items or services may have to be given up on (or completed yourself). Keep in mind that you'll need to pay for more than materials and contractor fees.
Your budget should also cover expenses such as demolition and disposal costs, insurances, potential warranty fees, council charges if you need to get approval to make structural or other significant changes, and possibly finance fees if you need to get a loan or refinance your mortgage to complete the kitchen remodel.
Do Some Planning
The next step is to plan out your renovation project. Doing this will reduce your stress levels as the remodel progresses and also help you to stick to your budget. When it comes to planning, think about what timeframe you want the project completed within and then consider which tasks need to be finished each week to reach this deadline.
Plan out the order of jobs so that progression is smoother. You don't want to waste time or have to pay extra for tradespeople to wait around for other workers to finish before they can do their tasks. Time is money, as the saying goes! Coordinate contractors with care (speak with your builder or other project managers for advice if needed) and be organized enough to have all the necessary materials and equipment on hand for tradespeople as they need them. There's no point booking in a tiler to do your kitchen splashback and flooring in a certain week, for instance, if the tiles haven't arrived at that point.
Planning also saves money because you don't have to pay extra shipping or order fees to have materials produced ASAP or sent express. Plus, with the kitchen being such an important hub of the home, if you plan well the project should be completed more quickly, and you won't have to spend so much money on takeout as you live without a functioning cooking zone.
Cut Costs on Materials
Materials are always one of the most expensive parts of a kitchen remodel, so anything you can do to save money in this area will help you complete the work to budget. There are numerous ways to cut costs. For example, before demolishing your old kitchen, see which items are still functional and attractive enough that you can reuse them rather than have to buy new products. Sometimes cupboards can be left as is and freshened up with a coat of paint and new handles, or appliances that aren't very old can be re-installed in the new space. You might be able to repair some items, too. For instance, if the tapware in your kitchen looks good but has been acting up, don't just dispose of it straight away. Instead, contact a local handyman, such as one of these faucet repair service providers, to see if they can work their magic on the fittings and give them a new lease on life.
Other options to save money on materials include sourcing secondhand items at garage sales, through auctions, or via online platforms, or keeping an eye out for bargain buys at retailers during sale periods, such as at the end of the financial year.
While putting in a new kitchen is going to be one of the more expensive steps you take to renovate your property, the end result is sure to add value to your home. Follow the tips listed above, and you'll find it easier to get the kitchen of your dreams without blowing your budget.