Main Benefits of Using Airless Paint Sprayers
by Guest on Feb 27, 2016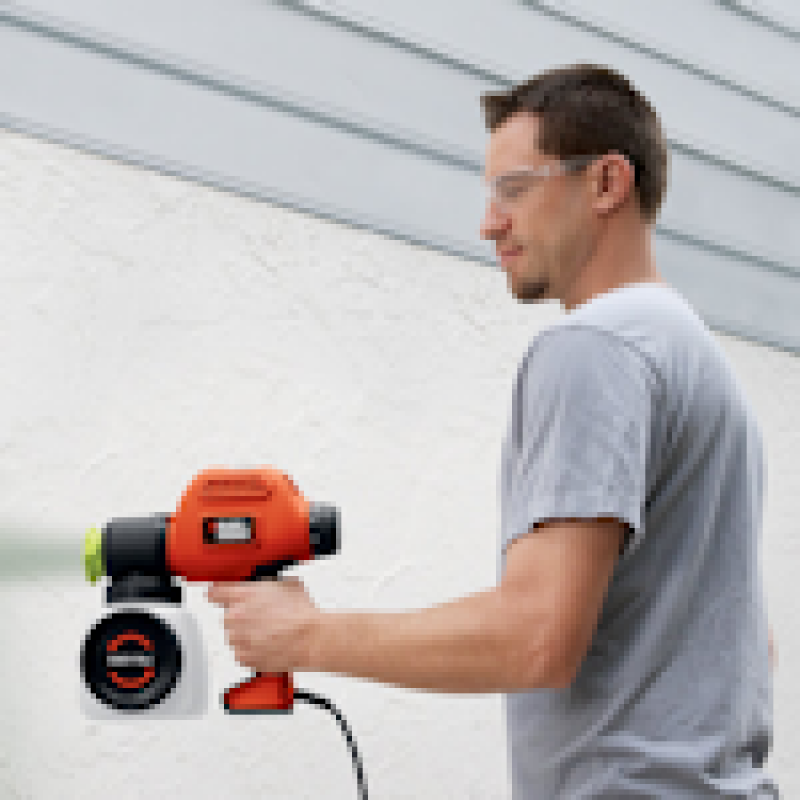 It is a well-known fact today that painting large spaces with a brush is a torture. This is why today people tend to use automatic paint sprayers which significantly decrease painting time. According to the experts, some people do not use airless sprayers because they are afraid of using these tools because of perceived risk in using them. But the main idea here is to follow all the precautions and get much faster and better result. There are a lot of advantages that airless paint sprayers can give you, but in this article we will discuss four main of them.
1 - Speed and Efficiency
If you have ever tried to paint large spaces with a brush or even a roller, then you definitely know how much time such job takes. On the other hand according to experts from Bolair, modern Graco sprayers can finish the same job faster and much better! Undoubtedly, brushes are useful for completing and painting details, but if you have a large scale of work to do, there is no better way of doing so than with sprayers. Some people argue that rollers are faster than brushes and so they are more handy, however they tend to leave horrible streaks on the walls and any other surfaces, which means that the final result is much worse in the end. The airless paint sprayers can help you finish the job much faster and with much higher quality.
2 - Uniform Application
Airless paint sprayers are also perfect for painting large areas which are not ideal, for example, popcorn-effect ceilings, textured walls, or any other uneven effects. With airless prayers there will be no need to stop and start the paining process because of some unevenness of the walls, which is a common issue for standard painting methods. With less pauses in working process you will be able to complete the job much faster and with less efforts.
3 - No Compression
Of course, airless paint sprayers are not the only option of painting machines available on the market today, however you should know that only airless paint spraying machines use a hose method to push the paint outside, which according to statistics is much more effective. This method prevents the issue of overspraying some space which is a common problem of other paint machines types. Furthermore, airless paint sprayers allow you to control the flow of the spray, meaning that it never goes everywhere.
4 - Portable
One of the main concerns that people have about the airless paint sprayers is that they are too heavy or big to be used in any case. According to experts from Bolair company specializing on rim equipment and all types of paint sprayers these machines are not big in size and are relatively light in weight which makes them perfect even for home projects use. Moreover, they can be placed on the carts which created extra easiness in moving these machines all over your "painting" space.