DIY Plumbing - Can You Do It?
by Guest Post on Nov 1, 2011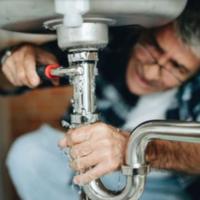 The Intricate World of Pipes and Valves
Home may be where the heart is. It's also a heartland of numerous plumbed pipes, connections, valves, and couplings. There are some areas of the home that don't always need a professional plumbing consultant for repairs. For the avid Do-It-Yourselfers, all that may be needed is a wrench, a few minor parts, and patience. Yes, patience. It's been said that professional plumbers have the patience of the job. For good reason, all those major repairs can be downright gruesome for the uninitiated. Fortunately, most homes have quite a few minor repairs most anyone can tackle without great expense.
The Home Inspection
It's a good idea to make a regular habit of taking a full inspection of home plumbing whether or not service is required. Unfortunately, most homeowners think of this as an unnecessary drudgery they'd rather not do. Yet, numerous times, professional plumbers advise regular home inspections of plumbing be performed. Once a checklist is created, the follow-up inspections become easier. Put on your plumber's cap and make notes of any changes such as small leaks or unusual moisture in the kitchen, bathroom, or basement plumbing.
Repairing a Clogged Sink Drain
With regular care, a clogged sink drain can be avoided. However, should this situation arise, try clearing the drain with ordinary baking soda and vinegar. Use a plunger afterward to add air to the drain to clear it. This usually is the first line of defense for clogged drains. If this doesn't clear the drain, you may need one of the chemical drain cleaners available in most hardware stores. Today, drain snakes are also available for household use. These can work to clear drain up to 25 feet along pipe lengths.
Repairing a Toilet
Over time and due to certain types of heavy metals in water such as iron, parts in the toilet tank often cease to function properly. The rubber ball on the inside may stick and cause the water closet to underfill. It may be surprising just how easy it is to repair most any of the inner workings of a water closet system. Today, most of these parts are fairly consolidated so the replacement is simple.
Don't forget to replace worn faucets before the threadings become too stripped from use and change shower heads when there is noticeable wear.