3 Tips for Hiring a Property Manager
by Guest on Mar 9, 2017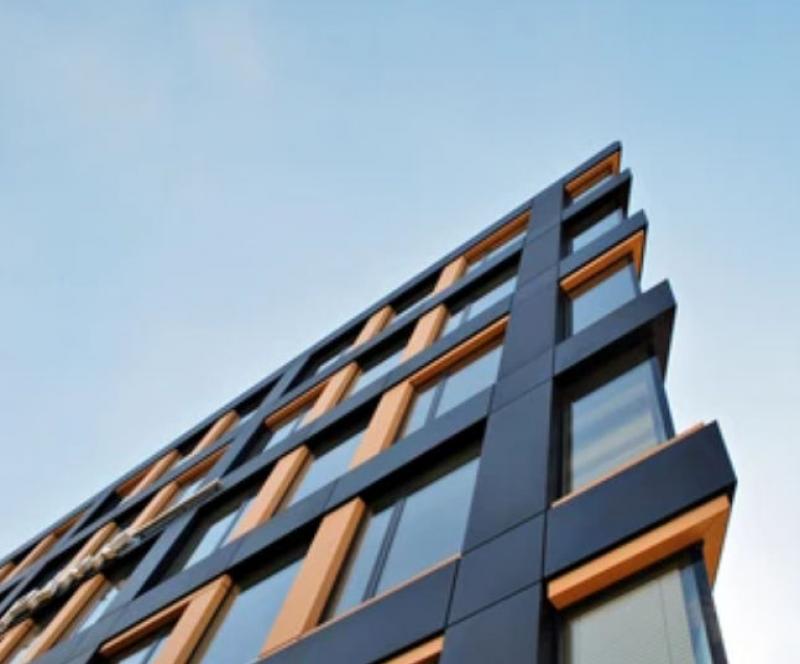 Whether you're leasing one property or a high-rise full of condos, getting the right property manager on board saves you time, stress, and cash in the long run. However, it's pretty easy for just about anyone to call themselves a property manager even when they have zero experience-and that might set you up not just for headaches, but potentially lawsuits. You're the property owner, so it's your responsibility to follow the rules and keep your tenants safe. Your manager is the middle man, and you depend on them wholly to keep things in order.
The situation is made even tougher if you're a landlord who's not in the same region as your leased property. From screening renters and collecting rent to handyman work to ensuring lease agreements are upheld, there's a lot on a property manager's plate. Here are tips on how to hire right the first time, so you can sit back and watch that passive income roll in. A great property management company makes your life and your business a breeze.
To make sure that it becomes a reservoir of additional income, tap the services of a property manager, and here's how you can find the right one for your home:
Gather referrals
Your circle of friends, neighbors, or relatives can all be good sources of information. Some of them may have hired property managers for their respective properties. They have first-hand experiences and witnessed how one works with clients.
Better yet, your local real estate agent can also be a good source. Within their networks are various professionals including property and asset managers providing services in your location.
Get deeper information by asking questions such as how long the referred property manager has been in the industry. Their experience can tell something about their expertise.
Perform your research
Top up your information by conducting research. It will help you trim down your list to better choices. Spare yourself from time-consuming interviews of the professionals themselves. Of course, their answers will favor them. What you should do is to look for company reviews from Yelp and other online sources. Social media platforms like Facebook can also be a good venue for your research. Most property managers maintain their fan pages. From these pages, you can read what their clients are saying about their services.
The ratings of property management companies are also easily accessible online. Visit the website of the Better Business Bureau. Here you'll find out more about a particular company including the praises and the complaints about their services.
Visit official websites
No page can speak well of the achievements of property managers and the company they are associated with than their official websites. On their web pages, expect to see their portfolio containing past and present projects as well as testimonials of their clients. Yet, what you are about to read are somehow favored testimonials - you can still get some idea of how they deal with projects and clients.
Verify license and certification
Anyone can pose as property managers, even those who are unskilled and unqualified. To spare yourself of falling victim to pretentious and scam-filled services, always practice the act of checking for licenses and certifications.
The majority of states require that property managers possess real estate broker licenses. The local Real Estate Commission is a good starting point to check for active brokerage licenses.
Various trade organizations issue certifications on property management and real estate brokerages after the successful completion of specific programs. Knowing that your chosen company has certifications can make you confident that you are hiring the right professional to manage your investment.
However, you must always bear in mind that not all those who have certifications are practicing what they have paid for. This means that not all licensed property managers have the same level of professionalism and expertise.
In conclusion, as with hiring out any service, it's always a good idea to interview at least three different property managers to get a feel for what reasonable fees and procedures for your market are. You may be surprised at how much they vary.
Whether you've received a personal recommendation or you are calling on advertising, it's important to thoroughly interview your prospective property manager. Certain information is vital and obvious to ask about, like what their fees are and when and how your rent due and sent.
Other things are also important to ask about, but finding out the nitty-gritty details of how each step of their eviction process works is not as important as determining whether they are knowledgeable about how to do an eviction. If someone can respond confidently and with detail to your questions, it implies that they have systems in place that they know and follow. This is important if you want your property manager to decrease your landlord headaches. You want to hire someone who is well organized, knows what to do, and will act promptly when necessary.
By following the discussed tips, you are one step closer to finding the right property manager to make sure that your investment property is well-managed to make it a steady source of additional income.