Selling Home? Here's How You Can Improve the Property Value
by Guest on Jul 26, 2017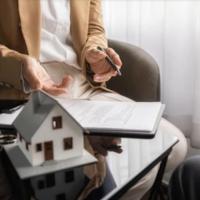 Within minutes of setting foot on a property, potential buyers can feel taken in or taken aback by what a home looks like. The beginnings of an impression of a home start to form when they first clamp their eyes on a piece of property.
Given a large number of homes waiting to be sold in today's challenging housing market, it has become more necessary than ever to properly position your property to gain successful results.
In order to get the best out of a house sale, conscious thought must be taken at the preparation level to ensure the property is looking its best when potential buyers come calling. You should be able to clear any doubt about how great such a purchase would be for them to the point that they will hardly have any desire to keep on searching for a property. You want them saying "this is it!".
Home Staging is a method of decorating a home in a way that its best assets are showcased in order to impress buyers and sell for the best price possible. Not all sellers go through the effort to stage their homes, so taking the time to stage your property may provide you with an edge over the competition, setting you up for a profitable sale.
Benefits of Home Staging
For the most part, homeowners are aware of the importance of preparing a home for sale. It must be clean, bright, and free of clutter. Taking the extra step to improve on a home's appearance through staging can create certain benefits for potential home sales.
A staged home increases potential buyers' ability to see themselves in it. This could help to significantly increase the value in the eyes of the buyer.
Decorating a home according to what would be appealing to potential buyers' tastes has a greater impact on sales than simply cleaning and de-cluttering.
Home staging fixes or takes away the problem areas of a home from the immediate view of potential buyers. Every problem sighted deducts from the price they offer and this is easily avoided through home staging.
A staged home is optional, but as any successful realtor will tell you, it is advisable when you want to achieve a quick and profitable sale; and who doesn't?
How to Carry out Effective Home Staging to Boost Your Home Sale
Depending on your budget, you can carry out a full-scale home staging on your property, or simply focus on the points that immediately catch the eye and do a lot to impact a buyer's decisions. These include the entire exterior and entryway, living rooms, kitchen, bathroom, master bedroom, and the outer area at the back of the house.
Follow these tips to achieve a stunning look on your property that buyers will jump at.
1. Focus on improving your curb appeal
The way your home looks at the front is very important in getting a good offer on the property. Make a good first impression on potential buyers by cleaning up the front yard of weeds and fallen leaves from your trees. Brighten up dull windows with fresh paint in a more attractive color. Go over your driveway with a keen eye and fix any cracked parts or loose stones. Buyers who see a lovely outside would usually be interested in knowing what you have to offer on the inside.
2. Create the right ambiance with proper lighting
When it comes to creating ambiance in a home, it's the little things that matter. A warm, clean and inviting atmosphere is even made more so with appropriate lighting. Light up dark spaces in the home with lots of soft tone lighting. All worn-out bulbs should be either fixed or replaced. With strategic placement, a mirror can also increase the light in a room, and candles in neutral colors can also improve the effect. On days when the house is viewing, light up a fire or place a candle in the hearth.
3. Depersonalize the space
As soon as you decide to put your home up for sale, it becomes more of a product. Depersonalising a house simply means removing all traces of family memories and history such as family photo albums on display and so on. Create a blank canvas where buyers can come in and mentally project the desired décor they would like after they have paid your asking price.
4. Make it clean, make it fresh
Remove odors from the home by baking fresh cinnamon cookies or simply burning scented candles. De-cluttering the home will show that there is enough storage space and that the house looks big enough. Deep clean curtains, and carpets to rid them of musky odors and dust. Consider your flooring; make it look clean and welcoming if it doesn't already. Add fresh flowers to each room for a lovely and inviting feel.
An important point to note while home staging is that your home should not be staged to only appeal to a particular set of buyers. It should be able to catch the attention of buyers of any age, occupation, or family type. The more people are willing to buy, the more options you have to select from to meet your desired price range.