Making Sure Your Home is Free of Asbestos
by Sally Smith on Jan 11, 2014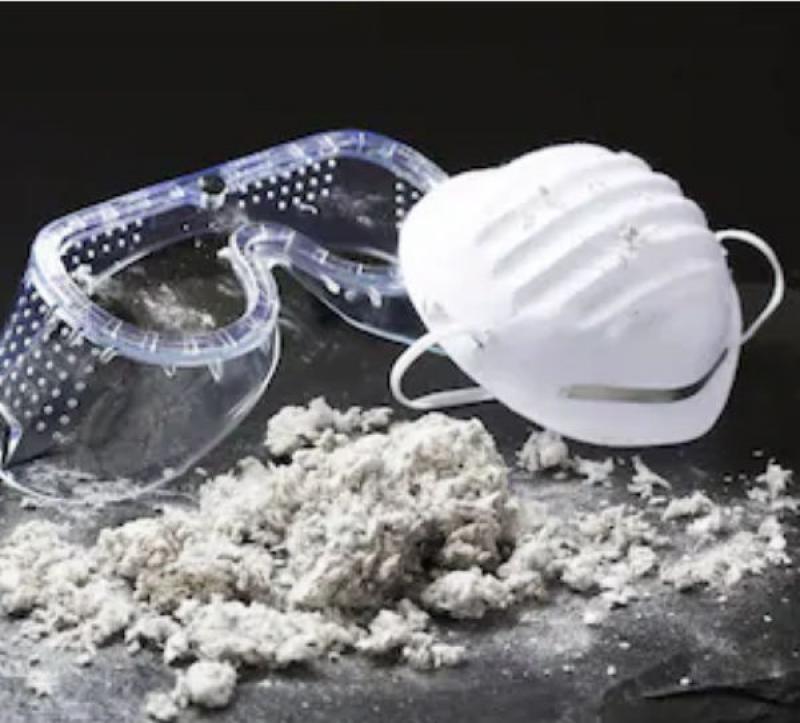 In the past, asbestos was a popular material used for insulation in homes across America. It was effective, affordable, and easy to manufacture. However, it was eventually determined that asbestos is extremely dangerous when fibers are inhaled and trapped in the lungs, causing serious forms of cancer. Since that time, people no longer use it in their homes.
If you own an older home, there is always the possibility that this risky material is hiding within your flooring, siding, shingles, walls, ceiling or attic. It becomes a problem when materials containing asbestos begin to break down and particles become airborne. Once asbestos is present in the air, no matter how small the amount, there is the risk of inhalation and severe illness. If you are concerned about asbestos, an inspection can be performed to get to the heart of the matter and deal with the potential risks involved with this material.
An Asbestos Inspection Comes
First
Your initial step is to determine if asbestos is present in your household. You most likely will not be able to identify asbestos on sight. The best bet is to have asbestos testing performed on any materials in question, such as a roofing shingle or a ceiling tile. While you can gather materials yourself, you are placing yourself at risk. You could be exposed to asbestos inhalation as you handle objects that could contain asbestos or dislodge particles into the air. It is highly recommended that you contact a professional who is trained in dealing with asbestos rather than take on this problem on your own.
How to Handle Asbestos Removal
Once you have determined there is asbestos in your house, you will need to take care of removal to ensure the safety of your home for you and your family. Once again, hiring an asbestos expert is the safest alternative during the asbestos removal process. Some types of materials with asbestos can crumble easily when handled and are especially dangerous. They must be handled with extreme care. Others are bound tightly together and are unlikely to release airborne particles. If you have any doubts about which type of material is in your home, you should handle all materials as if they could be reduced to a powder.
A professional certified in removing asbestos will take many safety precautions to avoid the release of asbestos particles into your home. A HEPA vacuum is typically used and the plastic covering is a common safeguard to protect objects in the home. It is important for the person to remove asbestos to use a respirator to avoid inhalation and wear clothing that will be disposed of after the process is complete.
Proper Asbestos Disposal is Important
Asbestos must be disposed of properly after it has been removed from the home. Certified asbestos professionals are aware of the proper procedures for asbestos disposal. Materials containing asbestos are generally wetted down and bagged in heavy-duty plastic to reduce the risk of exposure from airborne particles. Asbestos is typically disposed of in a landfill. The landfill must be notified of any materials containing asbestos.