Tenant Prep: What to do Before Your Next Let/Rental
by Craig Daniel on Jun 12, 2019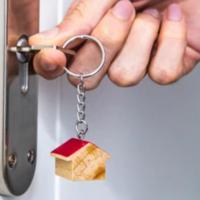 It's a lucrative field, but being a landlord certainly isn't easy. It does, of course, depend on where in the world you are based, but there are umpteen types of laws and regulations which make this a tricky business to get involved in.
Well, today's post isn't going to look at all of the paperwork you need to complete. Instead, it's all about some of the more practical issues that make up being a landlord. Let's now jump into some changes you might need to make to your property before pressing ahead and advertising it to the rental market.
Get the electrics in order
As you will probably know, as a landlord you have certain responsibilities. Ensuring that the property you are about to rent out is safe is obviously very high on the agenda. This is where basic electrical safety comes into the picture and for a more thorough overview.
In short, following standard electrical protocol is what you need. In other words, don't start overloading plug sockets or taking shortcuts with electrical installations. It's these sorts of actions that can really hamper you later down the line.
Make sure the locks have been changed
This is often something that a lot of landlords forget to do. Or, in some cases, they don't want to part with the money to do it.
Whatever the reason, it is an important action to take. If you have been letting the property out to other tenants, there is no guarantee that you have been given all of the keys that have been printed for it. In other words, they may still have access to the house - and this isn't a situation that anyone wants.
Neutral deco is the way forward
It might be boring, and it might not be to your taste, but trust us when we say that neutral deco is the way forward when it comes to a tenancy.
A lot of tenants are actually quite reluctant to decorate a house themselves. This usually stems from the fact that most agreements stipulate that the house has to be returned to the owner in the exact condition it was rented out. It means that they would effectively have to decorate it twice.
This is where neutral can work in your favor. It's not offensive and like it or not, it will appeal to the masses and get more prospective tenants through the door.
Try not to cut corners
Finally, whether it is with fixtures or fittings, resist the urge to cut corners.
As you are not the person who is going to be living in the house, it can be tempting to invest in cheaper furniture just to get the property on the market.
However, when you start to go down this path, what you'll soon start to find is that things start to break. Quite often, it will be your responsibility to replace such items (unless you explicitly state it isn't in the tenancy agreement) and this of course results in your pocket getting hit even harder.