Plumbing Services: How to Choose a Plumber
by Guest Post on Apr 9, 2019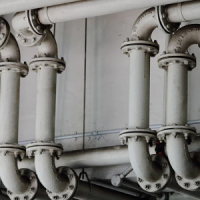 Plumbing issues are the kind of thing that cause headaches because more often than not, they require an immediate response (or they can rapidly get worse) and are costly to repair. That's not even necessarily the worst part of the process, though. Worse, you could find a plumber willing to come to your place ASAP, pay him without complaining, and still be let down by subpar work that needs fixing a few weeks later. This would mean that you have been scammed, and if you don't know much about plumbing, it begs the question: how to choose a plumber? Here are a few things you can do to protect yourself by ensuring you're dealing with a real professional.
Ask to See a License
When you request a plumber, if you have any suspicion regarding the person that knocks at your door, you shouldn't hesitate to ask to see a license. Plumbing is not a hobby (unless you decide to work on your pipes at your peril) and you're paying good money for the service, so feel free to ask for confirmation that the person who's about to undertake some serious work in your home has received proper training. More often than not, a legit plumber will be proud to display his credentials and let his clients know that he's fully licensed, bonded, and insured.
Demand Professionalism from Your Plumber
Another thing to look at is the general presentation of the person coming at your door: we shouldn't judge a book by its cover, true, but at some point… A serious company should provide its employees with uniforms - or at least nametags - and standard gears or toolboxes. Another sign of professionalism is respecting your clients' time. Anyone can be stuck in traffic and show up ten or fifteen minutes late because of it, but unless there are some serious attenuating circumstances, you should send a plumber that arrives forty-five minutes or an hour late back where he came from. In other words, if the plumber at your door looks like a friendly neighbor willing to give you a hand and came in pretty much at a time that's convenient to him, you should be extra cautious: be weary of a company or a tradesman that doesn't even care about looking professional.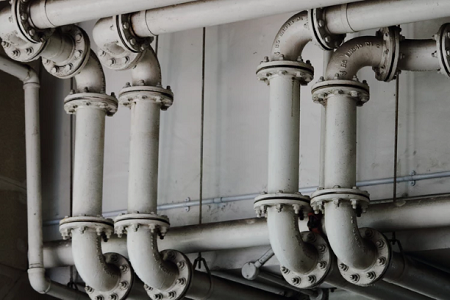 Request An Accurate Estimate Beforehand
This is the part where you have to stand your ground. It should be no trouble for a legit plumber to give you a fairly accurate estimate of the repair costs. Don't let yourself be bullied or taken advantage of: he must answer. The price depends on the parts that will need to be changed and the time that the procedure will take. The first element is data that requires no guesswork, and the second should be easy to estimate with a fair margin of error. If it's too hard for your plumber to tell - even after taking a good look at the issue - send them on his way: you're dealing with a crook.
Pesky Details
The issues that require a plumber's intervention are often so annoying that we tend to skip some of the most basic precautions we take for most transactions of this nature. For example, when you call a plumbing company, feel free to ask them if they do background checks on their employees. While there is no reason to assume that plumbing attracts more dishonest individuals than other professions, you shouldn't let the pendulum swing completely the other way and have anyone into your home with no questions asked. Also, the best time to discuss insurance is before anything is done. More specifically, what would happen if the plumber breaks something during the operation, causing a flood in your kitchen or your bathroom? Whose insurance will have to pay? You better have an answer to these questions beforehand or be prepared to proceed at your own peril. It's never easy to welcome someone into your home and to let him work on your plumbing or any other parts that require extreme care to avoid an even bigger issue. The best you can do if you have to is to protect yourself by taking these reasonable steps.