How to View a Property with Your Head and Your Heart
by Guest on Apr 23, 2013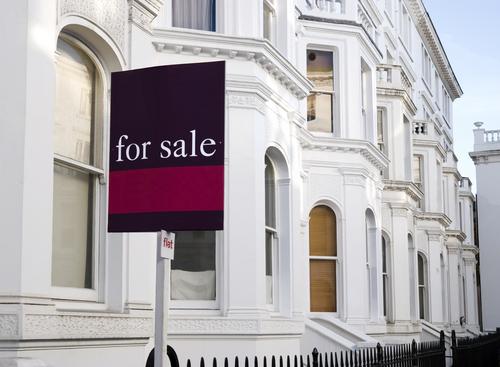 Buying a property of your own is the biggest purchase you're likely to make in your life so it's important to rule with your head as well as your heart when viewing houses, which isn't as easy as it sounds. Many buyers, whether they are purchasing a house for a first, second or even third time, let emotion command the viewing process meaning many put in an offer without looking at the property logically.
When you love the look or feel of a home, it is all too easy to miss things like a damp patch on the ceiling, a crack in an exterior wall or another warning sign but with our property viewing guide you can make the right decision all around and secure a home that is an exciting and sound investment.
Devise Your Action Plan
Before you view any houses, make sure you and your family are clear on the type of home you want to live in and devise a list of the property wants and needs. Having a clear and well thought out house-buying plan ensures you know exactly what you are looking for and can provide a clear brief for your real estate agent to work to. If you're searching for properties without professional help, an action plan gives you the confidence to pinpoint suitable properties more efficiently.  
View the Property More Than Once
Visiting a house two or more times ensures you can make a confident and informed decision when buying. Not only do multiple visits make it easier to ask questions you may not have asked the first time round but it also gives you chance after chance to spot things that may have missed and iron out any potential deal-breakers. On the first visit satisfy your emotional wants and ultimately answer the question 'does it feel like home?' Then on your second or third visit, you can enter the house with a clear head and look at the whole property more practically. Never buy a property without seeing it for yourself, even if you are buying at auction.
Indulge Your Senses
It takes the use of every sense to successfully view a property. Use sight to look at the practical elements (i.e. storage and space) and to look out for warning signs like hairline cracks in walls and peeling wallpaper. The smell can also provide all the information you need regarding one common household problem – damp. Even if you don't see signs of damp, a musky smell can be all your need to highlight the problem so keep your nose open! Sound is also an important sense to utilize; try to visit at rush hour and listen out for traffic noise.
Scope the Area
It's not just the property itself you are investing in, you're also committing to living in a certain area so spend some time looking around your neighborhood and its amenities.
Call in the Professional
We would always advise getting a thorough survey completed at any house you are looking to purchase before committing. However, don't be put off by the prospect of minor repairs and improvements; this can be the best tool in a buyer's arsenal for negotiating the price of the property.
Our guest author, Brittany Moodie, is the Content and Marketing Manager at LocalTraders, a platform that specializes in connecting homeowners with reliable, qualified tradespeople. As specialists in home and garden improvements, they can ensure your property is upgraded professionally.