Buying a Property at Auction – Why and How
by Mike James on Dec 15, 2016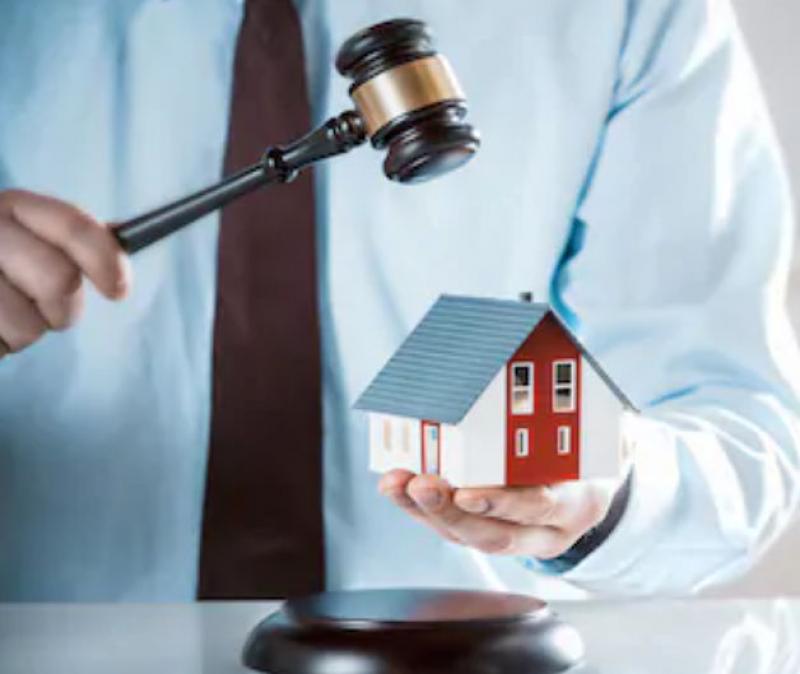 Whatever you may have seen or heard of property auctions, don't be put off by thinking they're only for professionals with insider knowledge of the market. With a little preparation, auctions are a great way to secure ownership of a flat, house or other building, and often at a bargain price too.
Are you looking for a 'fixer-upper'? If you have the appetite for a home project that involves substantial work but will eventually give you the home of your dreams, an estate agent may not be the place for you. Rather than a property you can move in to straight away, you'll be looking for the potential to make it your own, focusing on space, location and perhaps architectural features you can work with.
Are you looking for an investment property? If you are considering becoming a buy-to-let landlord, you may wish to create added capital value by buying a large house to convert into separate flats. As you're planning to get the builders in any way, you won't be interested in desirable family homes perfectly presented for sale by mainstream estate agents. What you're looking for is a structurally sound property with plenty of investment potential. You may even want to extend your search beyond residential property – how about an office block, warehouse, industrial building, school or church?
Are you looking to buy property quickly? The usual route of house buying can take an inordinate amount of time, and there's no certainty that the house is yours right until the moment contracts are exchanged. If you wish to avoid the lengthy process, the dangers of a sale falling through at the last minute, or the risks of being gazumped, you may want to look at buying at auction instead.
A property auction can be a fantastic way to buy property for all sorts of circumstances. Without messing, the sale is agreed as soon as the hammer falls. So, what exactly are the steps involved to make a successful property transaction at auction?
Find a property
Once you've done the necessary research to locate a property auction in your area, carefully study the current catalog and identify suitable buildings for you to view. As with any property for sale, you should go and see each place at least twice. Remember that there are only 4 weeks between the publication of the catalog and the auction, so there's no time to lose.
Buildings for sale at auction are often not in a good state of repair. Especially if you're thinking of alterations and conversions, it's a good idea to take a builder or architect with you to assess the extent of the work to be done, which in turn will determine how much you are willing to bid.
Do your research
Don't just rely on the guide price in the catalog; get a second opinion from a local estate agent and compare the price with that of neighboring properties, to arrive at the true value. Consider having a survey done if you're unsure of the building's structural condition. The money spent on this will be lost if you choose not to proceed or your bid is unsuccessful, but at least you won't be buying the proverbial pig in a poke.
Study the legal pack
When you express an interest in a property to the auctioneer, you will be given a legal pack with important information such as the title deeds, local authority and environmental searches, any relevant leasehold information, a fixture and fittings list and seller's information form.
Study this carefully! Also at this point, consult an experienced conveyancing solicitor to check that everything is in order and that there are no loopholes or hidden covenants that could turn out to be expensive later on. The principle of 'buyer beware' applies!
Have finance in place
If your bid is successful, a 10% deposit is payable on the day of the auction, with the other 90% due within 28 days. If you cannot perform, not only will you lose the deposit but you could be liable for the cost of reselling the property and may have to pay interest until it is sold!
It's essential that you get all your financial ducks in a row well in advance. Unless you are a cash buyer, have a 'mortgage in principle' agreed so that it's ready to go as soon as the property is legally yours.
Due to the strict financial deadlines, it is highly recommended that your auction purchase is handled with speed and efficiency by a solicitor who has your best interests at heart.
The big day
It's all been building up to the day of the auction and when it finally arrives, the nerves can kick in. Make sure you arrive in plenty of time and get yourself registered, remembering to bring 2 forms of ID and enough funds to pay the deposit. Get comfortable in a good spot that is easily visible to the auctioneer.
When the bidding starts, make sure that you keep a clear head. Easier said than done – but it's important not to get caught up in the moment and throw caution to the wind. Set yourself a budget and stick to it! If the auction doesn't go your way, try to be philosophical about it. There's always another auction. However, if you are successful, it's time to break open the champagne. Well done, and many congratulations on your property purchase!