5 Features that Will Sell Your Home Faster
by Guest on Feb 21, 2017

A lot of people focus on things like return on investment (ROI) when it comes to updating their homes before selling. And with some returns only netting you less than 50% of what you spent, it can be tough to swallow some of the hotter trends and renovations of today. What many homeowners overlook, though, is the fact that many of those same features will also help your home sell faster. So, while you may not be getting the ROI that you were looking for, you can get your home off the market more quickly, which can be equally important for some sellers. These five features are among those that buyers look for the most, increasing the likelihood of a quick sale.
Hardwood Flooring
More than 80% of homebuyers say that hardwood floors top their lists of features they want to see in a home. Hardwood flooring is beautiful, durable, and timeless, fitting in with any style or décor. It's also easy to keep clean and maintain, without issues like allergies from carpets or stained grout lines in tile floors.
When it comes to preferences in the type of flooring, there's not much difference between solid vs. engineered hardwood flooring, beyond the fact that engineered hardwood will allow you to install it in places you can't put solid wood, such as a finished basement.
The most popular hardwoods are maple, red and white oak, and cherry; install any of these for the most universal appeal. However, any hardwood flooring can be considered a plus and an upgrade that will help your home sell.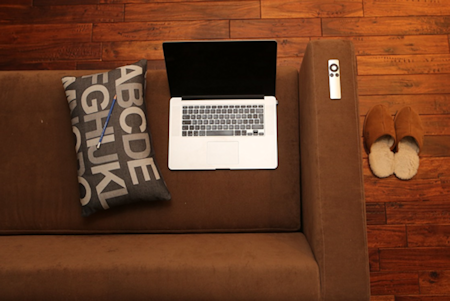 Insulation
The vast majority of homes are under-insulated, and energy bills are only going to continue to rise, which is why adding new insulation to your home to make it more energy efficient is a smart move when it comes to selling. Insulation has a whopping 110% ROI and is the number one thing most homebuyers will look for in a new home.
Places to add insulation include the attic, underside of the roof deck, in the walls, and beneath the new siding. Any additional insulation can help keep energy bills down while making the home more comfortable for those indoors, which is why this is one improvement that anyone can get behind.
Updated Curb Appeal
Curb appeal may not seem like much, but when you consider the fact that it's the first impression your home makes on a potential buyer, this can make or break it for some homes. Things people want to see on a home are well maintained exterior cladding, a freshly painted front door, updated landscaping, and new exterior lighting.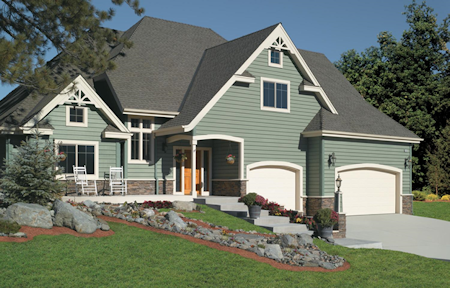 Landscaping in particular can add up to 20% to your home's price, while most surveyed homebuyers say that a well-lit exterior is on the top of their lists. Make sure that you pay attention to your home's exterior design, and find features that complement its architectural style. Also, Mid Century Modern exteriors are rapidly gaining in popularity right now, with homes featuring things like window casings and trim from that era moving much more quickly.
Separate Laundry Room
If you have the space to move your laundry out of the basement or bathroom and into its own room, you may have an easier time selling your home. More than 90% of home buyers surveyed say that a separate laundry room is something they'd like to see in a home.
The laundry room doesn't have to be large to be functional; stackable washers and dryers, a utility sink with the attached counter, or making use of available wall space with shelving are all ways to create a usable space.
Eat-In Kitchen
With more Millennials and younger families making up a larger percentage of home buyers, an eat-in kitchen is becoming more of a must-have features in homes. Thankfully, for most people who don't currently have this feature, it doesn't take a full kitchen renovation to achieve; moving or removing a wall or even creating a keyhole bar or counter area with stools in a load-bearing wall can help achieve this goal. For larger kitchens, adding a breakfast nook or a banquette seating area can also be big pluses that will help your home move quickly.
Keep in mind that removing any wall needs to be done carefully to ensure it isn't load-bearing before beginning, and that refinishing the new space will need to be included in the cost to ensure you get a cohesive look with the rest of the kitchen.
Sell Your Home Faster
These five features don't have to be big or expensive, but they can help your home sell more quickly. Don't let your home sit on the market any longer than it has to; include any of these five updates to help realize your real estate goals.