Protecting Your Home By Extending Your Security System
by Sally Smith on Jan 20, 2016
Although most established neighborhoods have been equipped with basic home burglar alarm type of security for a few decades, it has only been in the past few years that innovators have created new mass-market types of door locks and security that can augment and upgrade the capabilities of a traditional system in a way that makes sense for most people.
Of course, while an overall home safety checklist that upgrades your home can be developed in conjunction with consultants and locksmiths, taking a look at a good look at the different types of lock options can give you a head start in the selection process.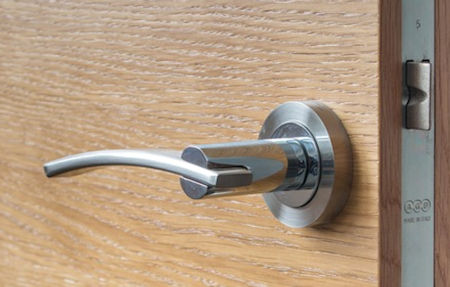 Here are 5 different lock options suggested by Locksmiths that can help you enhance the security in your home:
Go Fingerprint:
Although biometrics have been around for a while, they are now easily built into the products of some of the largest manufacturers of door locks. From a locking and unlocking perspective, they are fairly straightforward. The owner or user just puts their finger on a plate that scans the fingerprint and the lock then compares that image to data that is stored in its database. If there is a match, it will unlock the door. Easily coupled with video systems, biometric locks are recognized by government agencies as a step above a regular door lock.
Use A Locksmith:
Whether you are using a mobile locksmith or a locksmith company, locksmiths make some of the most effective security consultants. As they are used to adding locks and changing locks, they typically know where there are vulnerable points in a home, making it an easy thing for them to provide you with a plan to re-key or add locks to your home to protect it better.
Smart Locks:
The majority of sophisticated locks on the market are considered to be smart locks. The category didn't exist until a few years ago when an upstart company created a crowd-sharing project that turned out to be a winner for everyone involved with the smart lock's design. And while they had trouble sustaining their efforts over time as the more experienced lock companies started to release their products, the smart lock is here to stay. Probably the most exciting thing about the smart lock is that it can be operated from your smartphone, letting you control access for others using a home camera attached to your house and the application. It also creates an activity log that can help security experts guard your home more effectively.
Double-Bolt Locks:
Although smart locks are the clear favorite for most openings in a home. The larger your home, the more potential entrance points there are that may require a lock. In many cases, the strongest security option may continue to be a double-bolt lock in conjunction with another lock or in place of it.
Iris Scanning Locks:
Another type of smart lock, iris scanning locks are often found in the same price range as biometric locks and other smart locks. They operate by having the owner and everyone registered to look into the lock. The lock will check the eyes of the person trying to access the home or business and then let them in if they are in the database. If you are into auto safety house preparation for your home, iris scanning locks are one of the most sophisticated types of lock that you can snap into your security system.
Anyone of these types of locks or sets of expertise can extend your home value and security so that it is harder for criminals to break in. By relying upon the advice of a security company and a mobile locksmith you will be working with experts that can help you implement any one of those systems flawlessly.