Safety Tips for Heating a House During Winter
by Kira on Nov 29, 2015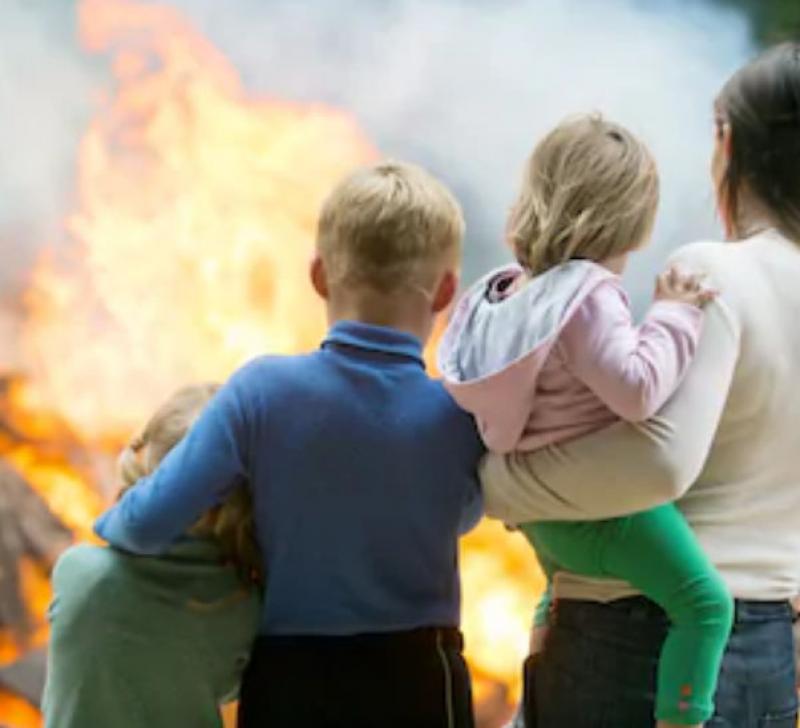 Sometimes, a winter storm can knock the power out in the whole building. When the power goes out, there are a few options for heating the house, such as space heaters, fireplaces, wood-burning stoves, and kerosene heaters.
Before purchasing or operating any of these heating devices, be sure to consider the appropriate safety factors. There is a great risk of death by fire or carbon monoxide poisoning when the necessary safety measures are overlooked. It's much more dangerous than finding yourself in a house lockout situation or getting ill due to a lack of heating possibilities inside the house.
Safety Guidelines for Heating Your House
The following are general guidelines for heating devices:
Children should not be able to access any of the heaters. Be careful when locking doors and leaving the house - you don't want to step outside for just a second and experience a house lockout, while a heater is running in the house.
Ventilation should be used when any object larger than a candle is being used for heating purposes.
NEVER use the kitchen oven or stove to try to heat the home, it can release toxic fumes and pose a fire hazard.
Do not use charcoal in any device that will heat the interior of a home- they release lethal toxins that humans can't see or smell.
Have at least 2 smoke alarms and a carbon monoxide alarm installed in the house. Check the batteries once a year and test the alarms every month.
Other Home Security Measures
Be sure to get rid of any old or damaged heating sources. They become hazardous when they stop functioning properly. Wood stoves cause almost 10,000 fires each year. To avoid becoming a part of these statistics, ensure that the stove is made of cast iron or plate steel. Make sure that there are no cracks in it and that the legs and doors are attached properly.
Only use seasoned wood— don't use green wood or artificial logs, and especially not trash! Inspect and clean the stove every year. Make sure that there is a 3-foot radius cleared around the stove and that there are no combustible materials nearby. Electric heating devices should be unplugged when not in use. It's very important to use those with a tip switch.
Kerosene Heaters
Before using a kerosene heater, contact the fire department to see that it is permitted for use in your home. They should only be used in well-ventilated areas, and never filled with gasoline or camp oil. Only use UL-approved kerosene heaters that call for crystal clear K-1 kerosene.
Fireplace
If using a fireplace, be sure that it has been checked and cleaned, noting any cracks. The cracks are sometimes responsible for chimney and roof fires. Open the damper, never burn trash, greenwood, or paper. There should also be a screen or glass doors in front of the fireplace. This prevents debris and burning particles from leaving the fireplace. ALWAYS extinguish the fire before going to bed.
Generators
Generators should only be used outside, in an open and dry area, not close to the house. Use heavy-duty, outdoor-rated extension cords, or plug appliances directly into the generator. Do not ever plug the generator into a wall outlet! This is extremely dangerous.
To sum it up, many alternative solutions can be used for heating during the winter, without the need to rely on stable electricity supply. It's just important to be careful with them.  Always follow the manufacturer's instructions and do your best to avoid house lockout situations, which can be a great danger to your property when a fireplace or a kerosene heater is used.