DIY Safety Tips for Beginners
by Guest on May 21, 2014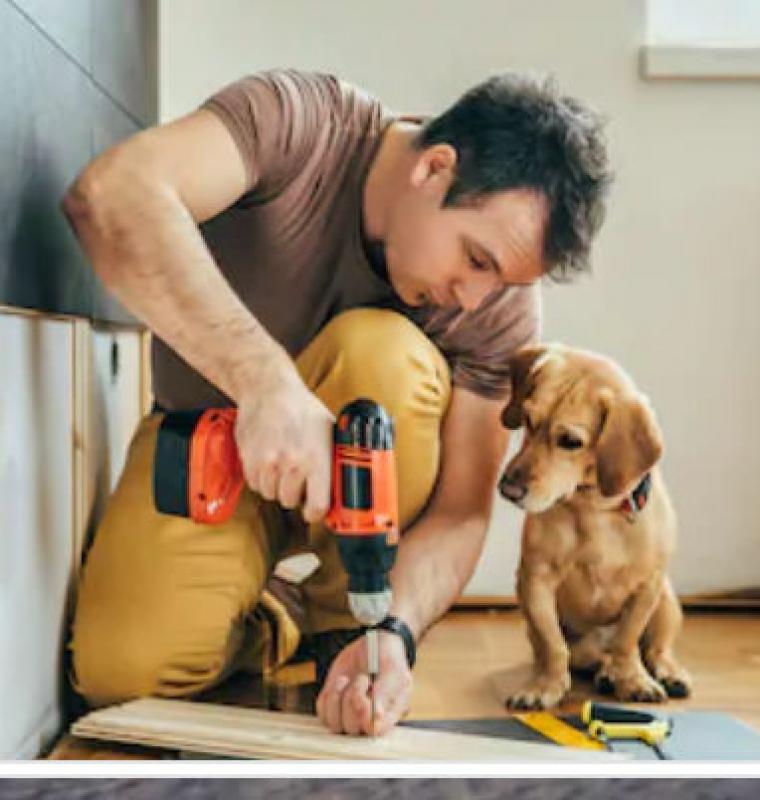 Now that the winter is over and spring is here, you might be itching to get into some DIY. Even if you're new to home renovation, you might feel as though you're capable of jumping into a large project, and without the proper preparation in the form of some basic training, things could go wrong for you.
If you're attempting a DIY project this weekend, it's important to be aware of the safety basics before you begin. DIY has grown hugely in popularity over the last few years and more people than ever are choosing to do home improvement or repair tasks themselves instead of calling in the professionals. You can save a great deal of money by learning how to complete DIY tasks, but you must do this safely.
Protective Clothing
For DIY tasks, it's best not to wear loose clothing or jewelry. Long hair should be tied back and you should always wear the recommended safety gear. When working in a dusty environment, you should wear goggles and a mask over your nose and mouth. It's important to wear a mask when working with chemicals, and the space you're operating in should also be well ventilated to reduce the risk of inhalation. If you're using sharp tools, keep your hands covered with gloves.
Working at Height
Most DIY accidents occur when people are working at height. The first thing you should do is identify whether you need to use a ladder, and which kind of ladder is best suited to the job. It's always better to use a high quality set of steps. You should place your ladder on a completely flat and even surface, and engage all the safety locks. If the ladder you currently own is too short for the job, don't try to stretch or stand on the top rungs, as this is extremely dangerous.
Power Tools
If you're using power tools, make sure that they are well-maintained. Many DIY beginners borrow their power tools from friends and neighbors, and if you're doing this it's essential that you check the equipment for cracked casings or frayed power cords. Electrical tools should be properly insulated and have regular service checks. Never leave an active power tool unattended.
Your Workspace
Keep your workspace clean and tidy to avoid slip and trip hazards. A neat workspace is a safer workspace, so make sure that power cords are coiled away or taped down when the tool is in use. You should always have a basic first aid kit on hand, and avoid attempting a DIY task for the first time in an empty house. There should always be another adult present in case something goes wrong.
As you can see, with DIY, there's a lot that can go wrong if you're not prepared for what's involved with the job.  The simple truth is, even if you're a DIY expert with years of experience under your tool belt, you still might make mistakes, so refresh your memory concerning DIY safety and you will stand yourself in good stead for your next project.