Choosing the Right Roller Blinds for Your Home
by Alex Cordier on Oct 12, 2017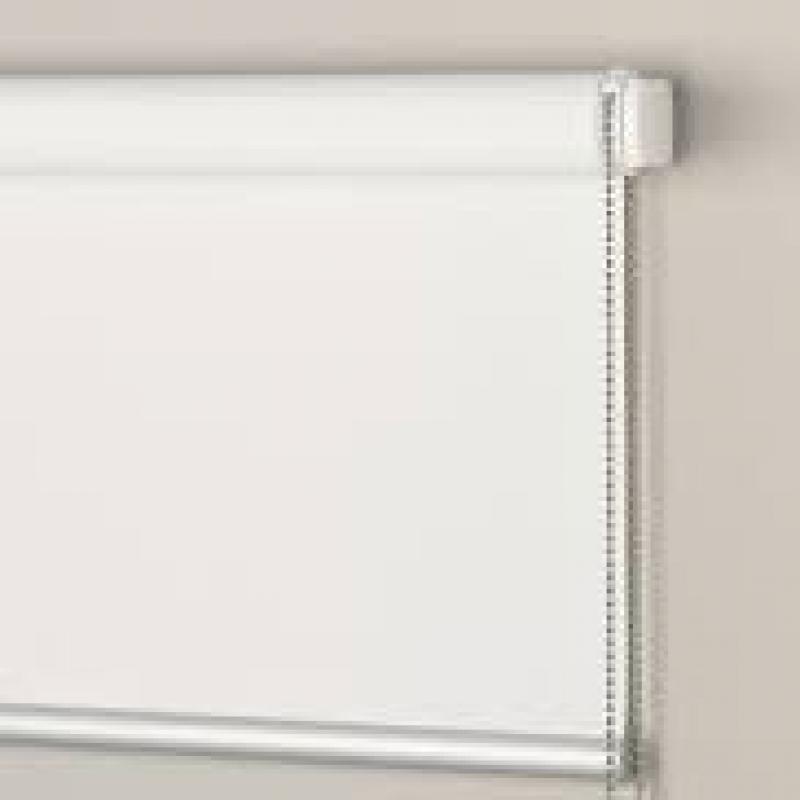 Roller blinds have become increasingly popular amongst homeowners. They are incredibly versatile and can help accentuate the decor of any room. Whether you are looking to protect your furniture from sun damage or have a little extra privacy, there are many options to suit any situation.
Before you buy roller blinds online, you will need to accurately measure your window frame and find the right type of blinds to suit your needs.
How to Measure a Window for Roller Blinds
The first thing to consider before measuring your window is whether you want an inside or outside mount. The process of measuring for each mount differs slightly, but an inside mount tends to be the most common approach because it usually offers a more clean look than an outside mount.
For an inside mount, place your tape measure across the inside of the frame from one end to the next. Once you've found out the width, measure the inside height from the top of the frame to the base.
If you're planning on doing an outside mount, you will first need to decide how you are going to fit the roller blinds. This will largely depend on the style of your window frames. If your window has an architrave, place the tape measure along the outside edge of the architrave and measure the width. Then measure the height from the top of the architrave to where you would like the roller blinds to end.
If your windows don't contain architraves, then the roller blinds can usually be fitted to the wall above the window frame. No matter which method you use, always make sure to double-check your measurements for accuracy. 
Types of Roller Blinds
Roller blinds come in various forms to suit any room in the house. Blackout roller blinds are a popular choice for bedrooms or home cinemas. These fabrics work well to block out light and reduce heat. Thermal roller blinds on the other hand typically have heavier material than traditional blackout blinds and are softer to touch. These fabrics are perfect for rooms that require maximum privacy, like the bathroom or bedroom. The thermal lining helps to keep you comfortably warm and cozy during winter, reducing the cost of your energy bills.
For the living area, sunscreen fabrics are an ideal option. Sunscreen roller blinds reduce heat and light while still maintaining the view. These are great for protecting your expensive furniture and floor coverings. If you require the sun protection of sunscreen roller blinds but also want extra privacy in the evenings, then dual roller blinds are the way to go. Dual roller blinds offer the utmost flexibility, giving you great visibility and shade control, as well as privacy. With these blinds, you can choose between creating a private environment with natural light or darkening the room. Dual roller blinds work well in any room in the house. 
Advantages of Roller Blinds 
It's no surprise that many people are opting to buy roller blinds instead of window curtains. This is partly because roller blinds are very easy to operate and maintain over time. The upkeep required is minimal, which is ideal for busy families or couples. They are durable and practical, designed to stay in good condition after many years of daily use. 
The flexibility of roller blinds is a major plus, allowing you to control how much heat and light you let in, and the amount of privacy you have. You can find suitable roller blinds online for any room in the house and choose from a range of colors and fabrics to complement your room's decor appropriately.