5 Warning Signs That You Need to Replace Your Windows
by Guest on Apr 19, 2018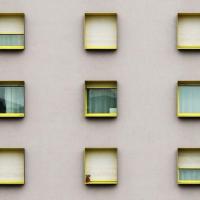 Windows can make or break your home decor. You might think there is not much of massive role windows play in the overall look of your home but think again. There's a lot that can be affected by the type of windows you have in your home. If you've got old and dingy windows that could possibly bring down the entire decor of your house, maybe it is time for a well-needed change. Here is some warning signs you can look out for that will tell you that it is time to open your doors to new windows.
1. They're Damaged Beyond Repair
If your windows are old, dingy and there is obviously no space for reparations, it's the greatest indicator of change. Perhaps you have the need to replace the window glass in case it is damaged worse than the frame. All of this is quite the reason to purchase new windows to add a better look and feel overall to your home. If your window is facing a minor and reparable issue, there are chances of it looking better without having to go for a replacement. But major problems might really require a proper change.
2. Heating And Cooling Concerns Are Going Out Of The Window
If your window isn't serving the actual purpose of being a window, there's really not much you can argue over replacement. Keeping the cooling and heating of your home intact is the most important task of a window, and if it fails in doing just that, it's a clear sign that you need an upgrade. Not only does this increase your energy consumption, it also gives rise to your electricity bill. And in this day and age, that isn't something any of us want to happen. To maintain your budget and reduce carbon footprints, it is perhaps the right choice to change your windows.
3. Your Home Needs An Update On Decor
Let's face it, if you're in the mood for a makeover of your home, you've got to do something about the windows. Maybe you want drapes that aren't really going with the design of your windows. This could be time to change your windows and get something that suits your style more so that you can build your decor around it accordingly! The new home decor is always a reason to change the type of windows you've got. A makeover will give your home a new look and a better feel overall.
4. Struggle To Handle Windows
If you're struggling with your limits to lift open or shut your windows, maybe you should consider changing them now. The biggest indication of change is the fact that the windows are giving you daily trouble. While that is the reason to opt for change, it is also indicative of danger. In case it causes any injury to you or your family when using, reparations may not work and you're better off just changing the whole thing. This minimizes the possibility of injuring yourself and also brings a welcome change.
5. Climate Effect Wore Them Down
Perhaps there's been a storm or a hurricane that has damaged your windows. It is important to fix the issue right away in case there's another calamity that your already broken windows can't handle. If they're truly prone to breaking and causing problems of safety to you and your family, it is a warning sign to get new windows. For overall safety and prevention of anything similar in the future, installing new windows may just be your best option.
These are some alarm bells that ring when you need to replace your windows. With so many good options and updates that are available in the market on windows, there's really no reason you shouldn't replace your old windows with new and more attractive ones. Find the perfect window to get your home looking better and more organized. Get the perfect fitting window for your home today!