The Ultimate Debate: Blinds v Curtains
by Guest on Jun 25, 2014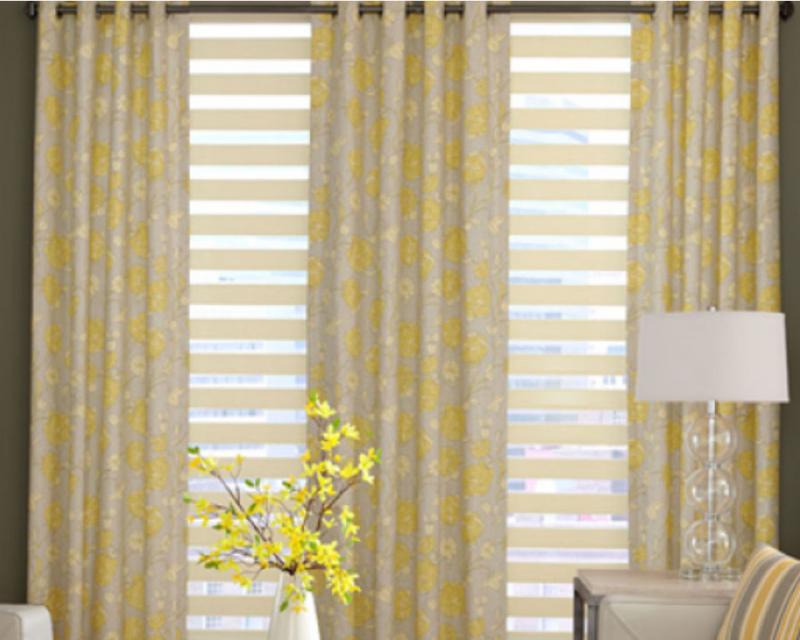 Once it was a foregone conclusion; practically every house in the land hand had curtains installed around their windows. Now the situation has changed substantially and while curtains certainly aren't a thing of the past, blinds are hot on their heels and threatening to take over windows around the world.
In a bid to help you decide which option to select for your window opening, we have put together the following guide.
Appearance
Unfortunately, this is something that we can offer very little help with. The small matter of how blinds and curtains look is something that only the homeowner can decide. One could suggest that curtains offer a slightly more traditional look, but at the same time, it's still not unheard of to see them donning contemporary dwellings. Therefore, while this might be a factor in your decision-making, it's not a factor that we can aid with. What you like is always best since you have to live with it.
Window Shape
Something that we can offer advice concerning is the shape of the window. For your standard, rectangular window, blinds are very easy to install. However, once the opening starts to become a little more unconventional, it becomes harder to fit blinds.
Curtains, on the other hand, are a little more flexible in this regard. Through the use of flexible curtain track (click here for more info on such devices), it's possible to line them around any type of window – even if it is full of curves. Even if you turned to the outside mounted option with a blind, they can still become incredibly difficult to implement.
Function
It could be said that blinds triumph in this next consideration though and they are regarded as being much more functional than your standard set of curtains. The ability to control exactly how much light comes into the room is something that curtains will always struggle to match, while through the use of motorized blinds it's also much easier to install them in inaccessible locations. Additionally, blinds are seemingly becoming more advanced by the month, with some such as the top-down bottom-up variety allowing you to not only control how much light enters a room but also control just what part of the surrounding view you want to look at.
Maintenance
Another area where blinds come on top relates to maintenance. While you might have to dust your blind slats every once in a while, this is nothing compared to the rigorous cleaning process that curtains require. Every few months they need to be taken down, washed, dried, ironed before being reinstalled. Suffice to say, such a process is cumbersome, to say the least, and leaves your windows with gaping holes in them for days on end.
Nevertheless, this could lead to a completely different issue. The fact the blinds gather so much dust could be a huge drawback from a health perspective for some people. Anyone who suffers from allergies will struggle when residing with lots of blinds, so this could be another factor to consider in your decision-making process.