Should You Let Furnished or Unfurnished?
by Magdalena Ehnes on Apr 12, 2012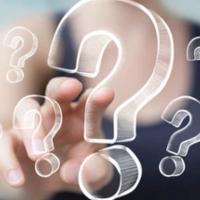 If you're a landlord, or you're thinking about investing in property either for a living or to supplement your other income, you're going to have to decide whether it's best to provide places that are furnished, unfurnished – or partially furnished.
There are no definitive answers here; it's a question of horses for courses.
If you're letting out student accommodation for example, then it's probable that you'll do furnished places as your tenants will usually only be in for a year.
Similarly, if you own a flat in a block of purpose-built flats, it's more likely that you'll at least partially furnish the place as people will want short-term accommodation – on the whole. But this isn't always the case and there are distinct advantages to letting places unfurnished. This is because renters bringing along their own possessions will tend to look after them, and the place, better.
On the other hand, you can usually change more for fully furnished places and furniture is getting cheaper in relative terms all the time. This also keeps a place looking up to date. Just be careful to pick durable furnishings like sofas and beds – which are easy to clean.
Wooden furnishings are good as they can be renovated easily and don't cost a lot in the first place. Search the dining room furniture sale for durable, hard-wearing but good value stuff – and try and pick close mottled colors for any fabrics – as these will tend to look cleaner for longer, without looking too drab and dark. What most renters are looking for is a clean and light place that is quite well furnished.