What Is Vacate Cleaning?
by Dion Cobbin on Jun 30, 2022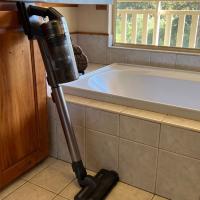 Vacate cleaning or end of lease cleaning, is a requirement for the person renting a home to clean the house at the end of their renting term. The level of cleanliness must be to the standards of the lease agreement. Generally speaking the home needs to look as clean as when the renter started occupying the home. It is important to complete the vacate clean as it could result in the loss of your bond.
End of lease cleaning requires the cleaning of all rooms within the home or apartment. Cleaning should include dusting, carpet cleaning, walls and mirrors washed or wiped, window frames and windows wiped, toilets and showers scrubbed, cupboards and benches wiped out, cobwebs removed, the stove and oven cleaned using correct products to remove grime and the floors vacuumed and mopped. It is also important to not forget about a tidy up outside removing any junk or rubbish in the front or backyard, this could also result in losing your bond. 
It can be a stressful time and a hassle whilst moving out. There are specialty companies that provide end of lease cleaning. This can save you a great amount of time and stress. And allow you to focus on moving house. If you're not time poor or are a capable cleaner then DIY is definitely a good option as well. Just remember to use the correct cleaning product and wear the correct personal protection to prevent any injuries or burns from chemicals.