Why Sectional Doors are the Best Garage Door Option
by Daniel Miller on Jun 20, 2017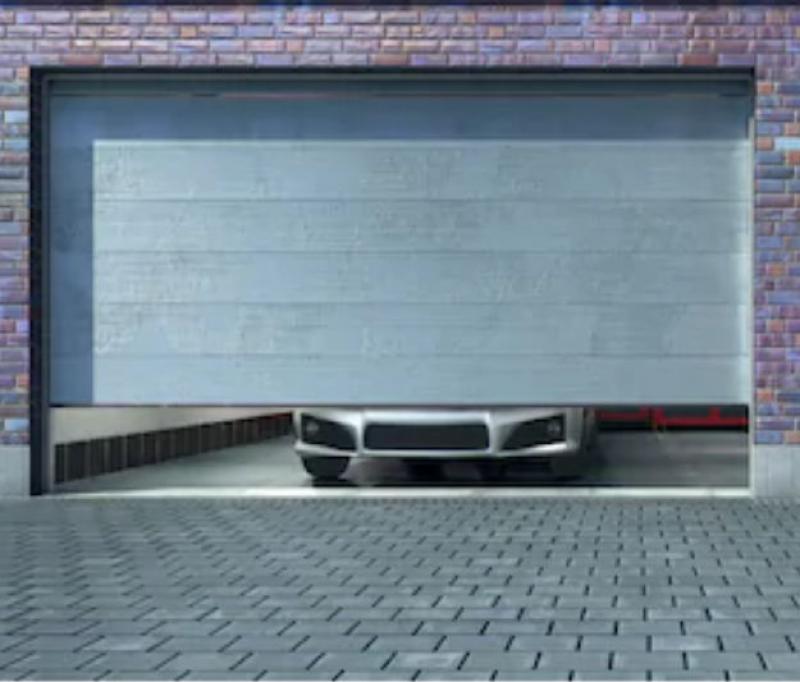 One would think that an overhead garage door, which consists of many parts and needs good care to remain safe wouldn't be so popular. But the popularity of sectional doors doesn't even begin to compare with other types of doors. It's the number one choice of most people and for many reasons too. Practicality? Materials? Sizes? Styles? Openers? Springs? One thing you get is choices. Plenty of choices. All sorts of choices. And when you have a plethora of choices, you also have a large range of garage door prices. Let's take a closer look at everyone's favorite garage door.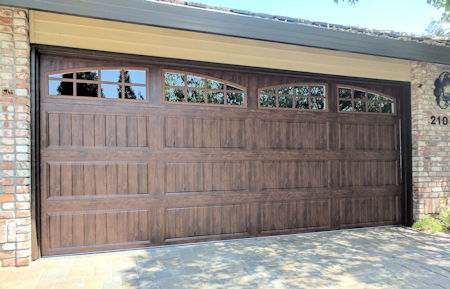 Sectional garage doors vs other types of doors
Why are sectional garage doors everyone's favorite? Is it an indication that these doors work flawlessly? Well, there is no such thing as a flawless garage door. There will come a time when you will need a garage door repair kit no matter which type you own. What you need to remember is that a product is usually judged in comparison to its counterparts. So, when you compare sectional doors with one-piece doors, carriage or roll up garage doors, you soon realize that these types of doors:
Demand minimum space. Although other residential garage doors, like rollups, don't occupy too much space either, they still need sufficient headroom for the box where the curtain rolls. Sectional overhead doors will require exact measurements to fit in the garage and space on the sides of the garage door tracks. But if there is not enough headroom, instead of torsion you simply get extension springs.
You can bring the car as close to the garage door as you like and it won't affect the movement of the door whereas one-piece up and over doors will need space to open up.
Since sectional doors are made of different panels, you can replace them individually if one is damaged. And so you will not have to replace the entire door saving money on repairs.
As the most popular overhead garage doors, they come out in many styles, designs, materials, and colors. So you will never run out of options.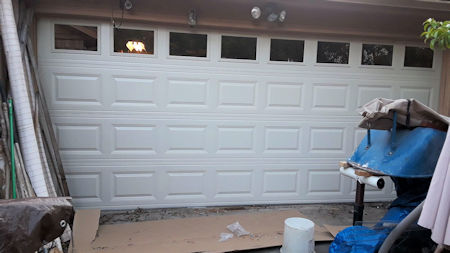 Sectional overhead garage doors are made to be loved
You don't have to compare sectional doors to other types to understand their advantage.
Whether you choose steel or aluminum garage doors, they can be insulated.
They are made to work with or without electric garage door openers.
Because of the way they open, the free space in the garage for other usages.
They can be locked and operate with smart technologies for increased security.
They can fit in short garages or large openings leaving sufficient space for large vehicles to drive in.
They might have garage door windows or not.
Sectional garage door installation is possible even if the upper part of the opening is arched or angled.
With the great overhead door popularity, maintenance is never a problem
Now, if you consider that manufacturers design sectional doors to mimic the look of carriage style wood garage doors, you can understand the impact of these types. Since these doors are very popular, you will find easier repair parts and style options. Since they work with all types of garage door springs and so many openers, you won't have a problem finding what you are looking for. These are factors, which make the maintenance of these doors even easier.
There is no doubt that these garage doors need good maintenance, the tracks need cleaning often, and the door might jam. But similar problems can occur with all types of doors. The great thing with sectional doors is that they provide convenience and endless choices. With proper overhead garage door maintenance, you get to keep your doors for years and change their looks by changing the color, adding windows, or upgrading to a new opener. Sectional doors are truly a smart choice.