What Makes Garage Doors Safe?
by Guest on Dec 8, 2017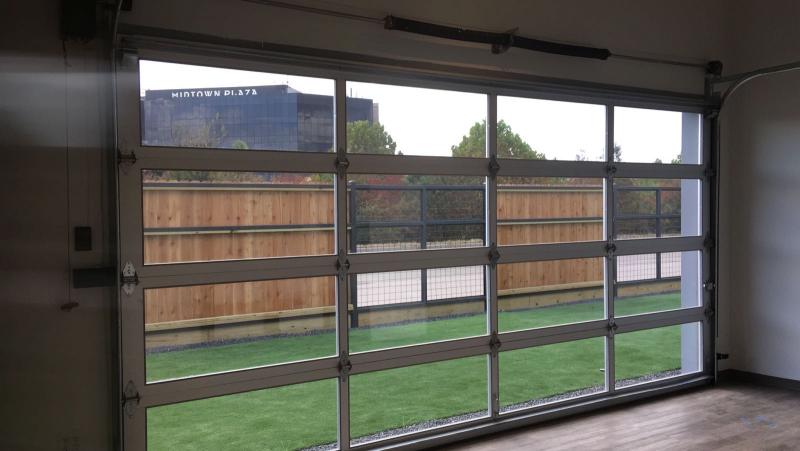 Sometimes, it helps to change your perspective to understand clearly a problem. This is true for garage doors and safety issues as well. When you focus only on one aspect, you might lose your perspective. Believing that the garage door springs are the only dangerous parts of the system is wrong. Yes, they are very dangerous but not the only parts that might cause accidents.
What do the stats say about garage door accidents?
It's like always sitting in the rear seats of a theatre. At some point, you need to sit closer to get a clearer view. Or you need to check a problem from its reverse side. In our case, you can start by checking the garage door injury statistics. You will notice that most people report finger injuries. They get their hands caught in between sections and joints. Then many are injured from falling garage doors and DIY garage door repair. They get hurt by sharp edges, broken glass, and tensed springs. Some of the victims are children and they usually get hurt when they try to race under the overhead garage door or ride the door.
How to keep garage doors safe?
Now, take this list of information and reverse it. You will clearly notice which parts are the most dangerous and what you can do to keep garage doors safe.
A large number of estimated finger injuries urged manufacturers to take measures. Since most of these accidents happen with fingers caught between the panels of sectional doors, they made pinch-resistant hinges.
In the same spirit, they created tamper resistant brackets. It's important to have such brackets at the lower part of the door. These are the brackets the garage door cables are attached to and tensed. If someone accidentally tampers with the bottom bracket, spring tension will be released and chances are that someone will get hurt.
Speaking about springs, it's also vital to consider safety cables for your extension springs. Since they are laced through the springs, they keep them from flying if they break.
It's also imperative to fix problems and replace parts when they are broken or worn. And don't forget that any garage door repair or installation must be done by a qualified professional.
What makes garage doors safe?

What makes garage doors safe is their good condition which in turn depends on the quality of the parts. Remember that each garage door needs specific parts and openers. And then again everything must be installed correctly by a certified pro. Anything beyond that will compromise your safety.
So, once more: what makes garage doors safe?
Their garage door openers are the right ones and the reverse mechanism works properly.
The springs are free of damage and rust and properly adjusted.
The kids are not allowed to play with the garage door clicker or around the door.
All roll-up or overhead door parts are in excellent condition and properly installed.
The garage door has the right hardware so it will be lifted with safety (by a handle) if it must open manually.
The release cord is checked that it disengages and engages the opener with ease.
The sensors are aligned and properly connected with the garage door motor.
Garage doors don't fall without a reason. There is always a damaged cable or spring, which might break causing the door to come down. Naturally, you cannot keep an old overhead door in great condition for a lifetime. But what you can do is maintain it often and call a pro for repairs even for minor problems. These are the two ways to keep existing garage doors safe.