The Best Glass Garage Doors for Restaurants
by Anton Withersphon on Nov 17, 2017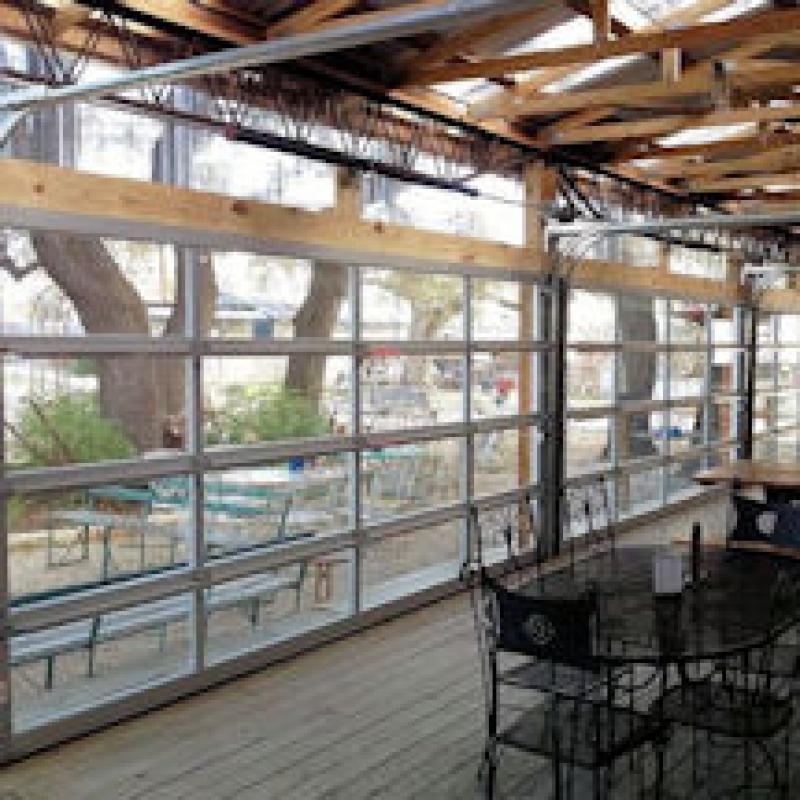 Restaurants have different sizes and features. But so do garage doors. When they meet each other, they make the perfect pair for all the right reasons. Each restaurant is designed to accommodate a large number of people and provide the best environment possible to have return customers. And no business in the world won't like the opportunity to expand the seating-space or find smart ways to attract people. That's where glass garage doors come in.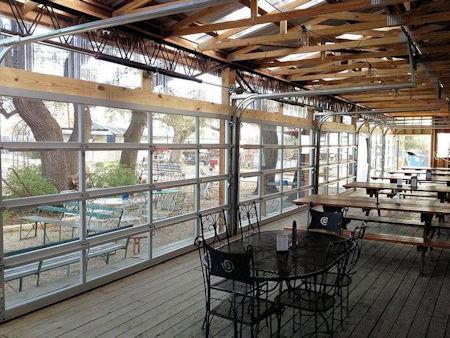 Garage doors & restaurants go hand in hand
Think of the layout of most restaurants. Most of them have a large window at the font size. Or a bar with a window to the outside world. Or many big openings separated by large pillars.
Now think of the existing glass garage door options.
Sectional doors
Counter doors
Bi-fold doors
One-piece doors
A counter garage door will be ideal for the part over a bar, especially if you can put stools outdoors to serve customers. You automatically create an added serving space and make the place friendlier.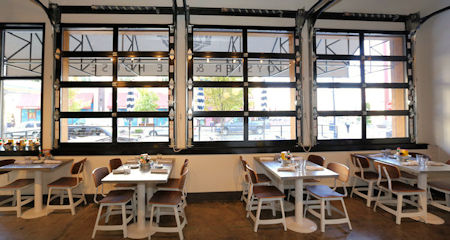 Bi-fold or overhead garage doors?
The big opening at the front and/or side parts of the restaurant can be replaced with overhead garage doors. Since sectional doors have the ability to remain open across the ceiling and thus never bother customers, they can become a refreshing design idea for most facilities. Pay attention to the word most. When you get ready for glass garage door installation at your restaurant, it's important to consider the size of your ceiling, lighting and decorative options. It might not be sufficient space for everything on the ceiling. In this case, you can always get bi-fold garage doors that won't occupy the entire ceiling. These are excellent ideas for small or narrow restaurants. Or businesses that want to decorate their ceilings.
When it comes to such projects, don't forget that you need to install garage door openers too. If you don't like the idea of having a rail running across the ceiling and the box of the opener occupying valuable ceiling space, you can always get a jackshaft opener that will be mounted on the wall.
A glass garage door will be your restaurant's best friend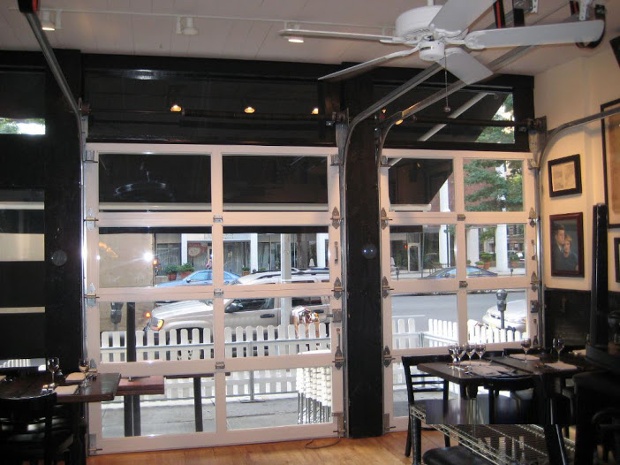 There are all sorts of commercial garage doors but when it comes to restaurants, it can't get better than glass options. The first idea is to enlarge the facility by creating more seats and thus earn more. Since having a garage door in the restaurant is a trendy idea, your place will become trendy too. With the garage doors occupying a large part of the wall, the opening will be great. This will create a sense of freedom and an easy approach for the customers.
Although one of the advantages of having glass doors is to have a clear view of the yard, beach, or street, you also have many choices when it comes to glass panels. In other words, you don't have to choose a clear glass but obscure or laminated. The truth is that most restaurant owners choose clear glass aluminum overhead doors. They want customers to have a clear view when the doors are kept closed in the winter and like the resistance of aluminum frames. There is no doubt that if you have space, overhead doors are the most convenient choice.
Don't forget about the importance of garage door repairs
You just need to remember that this is a heavy door. In order words, you need to have the number of a garage door repair company handy for emergency services. And always remember that the safety features and the overall condition of the door must be checked often so that your customers will keep coming and be happy without ever worry about their safety.