5 Reasons to Choose Artificial Grass for Your Garden
by John Carey on Apr 12, 2021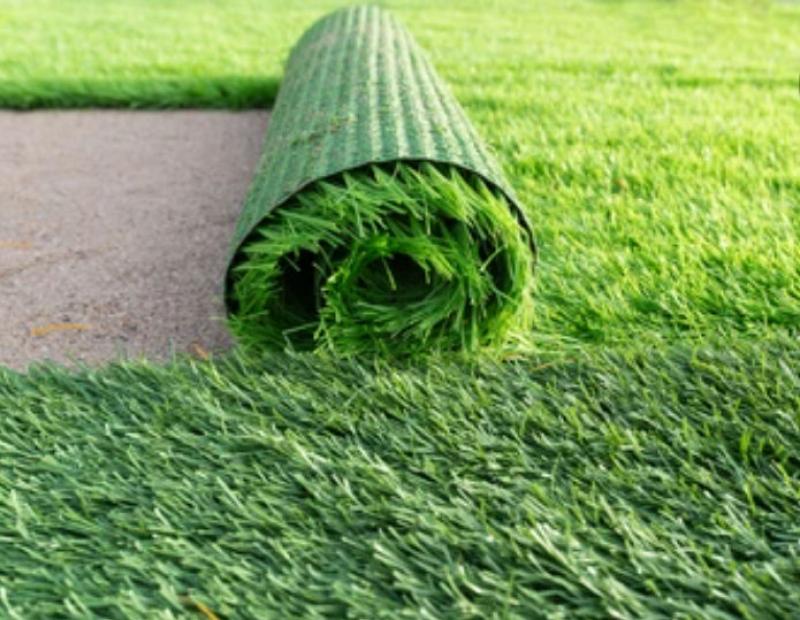 Transforming your garden is an exciting time. There are so many things to consider and so many different things you can do to change a simple lawn and patio flags into a stunning, functional outdoor living area you can enjoy all year round. 
Traditionally, people may add borders to their garden, or even update old flags with impressive stone paving, but more commonly in 2021, people choose to landscape their garden with artificial grass. In the past, traditional turf was the most popular choice for homeowners. However, AstroTurf is fast becoming the first choice for many people since it has far more benefits than real turf. 
Although traditional grass looks great, over time, it can produce many issues that require attention. Regular maintenance is a given, including but not limited to reseeding, returfing, and mowing. However, no matter how often you maintain your lawn, changing weather conditions can leave you with a lawn that is muddy, patchy, and unsightly. Artificial grass effectively eliminates these issues. 
If you are considering updating the look of your garden with some new and exciting features, here are 5 reasons to choose artificial grass for your garden. 
Artificial Grass Is Low Maintenance 
Contrary to popular belief, artificial grass requires little to no maintenance to keep it in top condition. Artificial grass does not require mowing or treating, and unlike traditional turf, it will not lose its color or deteriorate. This means that you can spend more time enjoying your outdoor space and spend less time and money on its general upkeep.
Artificial Grass Looks Good
Widely available in a sizeable range of shades, piles, and finishes, artificial grass is now incredibly popular simply because of its versatility in terms of style. Even homeowners with the most particular tastes can select and purchase artificial grass that is individually tailored to their personal requirements. 
Artificial Grass Is Easy To Care For
Real grass lawns can take a lot of work to keep them looking their best. Between mowing, reseeding, raking, treating, and more, it's an all-year-round job to maintain traditional turf. However, with artificial grass, care is simple. In fact, would you believe that some homeowners actually hoover their artificial grass? That's right! With no mud, no weeds, no discoloration, and no deterioration, care is simple. 
Artificial Grass Is Long-Lasting
Traditional turf – although it has a long lifespan – would not be considered as long-lasting simply due to the natural deterioration as a result of weather conditions, seasonal changes, simple usage, and more. If your lawn is regularly walked across, played on by pets, or exposed to the elements, chances are that without treatment, care and upkeep, there will be little grass left by the end of the year! Artificial grass does not pose this problem. In fact, artificial grass is incredibly durable and specifically designed to withstand the test of time. This means that it can remain in top condition for years without the upkeep!
Artificial Grass Is Cost-Effective
Because artificial grass requires little to no maintenance over a long period of time, it is actually a very cost-effective product. Although initially, it can be more expensive than traditional turf, over time, homeowners save money on the general maintenance and upkeep of the grass. 
Artificial Grass – A Good Investment? 
There are lots of things to consider when revamping your garden and considering installing artificial grass. One thing is for certain though; if you are looking for a lawn that is low-maintenance, long-lasting, and looks the part, then artificial grass is just what you need.  
Whether you're looking for astroturf to suit your garden, or even artificial grass for balconies and roof terraces throughout the summer months, make sure you find the right product for you.