Installing Elegant Wrought Iron Fence – Four Reasons Why You Should Do It
by Guest on Aug 1, 2021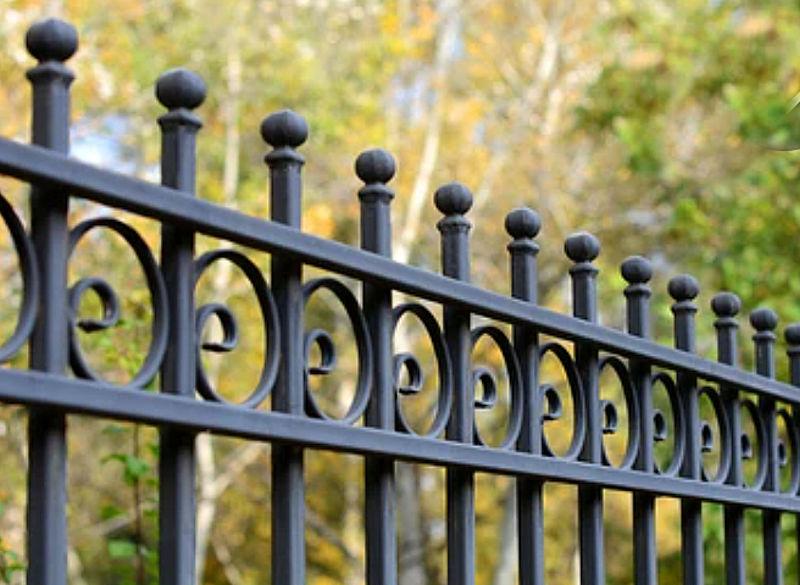 For the sturdiest protection from thieves and the strong wind among other possible harm for your home, there is nothing better than an iron fence. If you are worried that it might make your home look like a prison, ask your iron fence contractor to help you with the design. You can say goodbye to the boring and big iron gate and have an elegant wrought iron instead.
But why should you spend on wrought iron when you can have a simple fence that can still keep your home protected? Let us look at the top four reasons why you should start contacting your iron fence contractor in your area today.
Elegant Wrought Iron Can Make Your Home More Beautiful
Having a wrought iron fence with an elegant design can easily improve how your home looks. Remember the saying that the first impression lasts? That is how an elegant wrought iron fence works. Since it is the first thing that your visitors will see, the beauty of your elegant iron fence will stay in their subconscious. If you are about to sell your property, this is a plus especially if you are putting a high price on your property. This gives us advantage number two.
It Increases the Value of your Home
Wrought iron gate gives the impression that behind it is a great house. It is called 'perceived value'. If you suddenly have to sell your property, you can put a normal price and potential clients won't even wonder why – because of your elegant iron fence.
Imposing, high, and elegant iron fence can also give you leverage when negotiating your price, aside from its perceived value, it also gives additional security and protection to whoever lives in your home. This gives us advantage number three.
Added Security Feature
According to fence builders, most iron fence gates are installed deep into the ground. You can ask your iron fence contractor for installation options though securing it to the ground is the best option. When secured to the ground, it is harder to break or cut. For the upper part, you can have a spear-like finial. Intruders will find it difficult to climb over your fence and go through those spear-like finials.
it is also advisable to have smaller gaps in between vertical iron bars. This will make it difficult for smaller thieves, children, or pets to pass through your iron fence.
It is Very Practical in Terms of Durability and Maintenance
Once installed, you no longer have to worry about your iron fence. There is no need to keep it shiny or clean all the time. Since it is made of vertical iron bars, no one can write on it (no vandalism). In addition, iron fences are not affected by weather, insects, warping, or rotting. The only maintenance that you have to do at least once every two or three years is to repaint it. Repainting those iron fence bars doesn't cost a lot.
When it comes to durability, there is a saying that an iron fence is the "100-year fence" and it is true. With the help of a professional iron fence contractor, you can easily pick high-quality iron to use that can last you a lifetime.
Choosing Your Iron Fence
Now that you have decided to have those iron fences installed; you must start choosing the best iron fence. The first step is about picking an iron fence contractor locally to help you. They can give you options, pros, and cons, and can even tell you if an iron fence is the best fence for your property based on its location and your property's size. Your iron fence contractor can also give you a cost estimate so you can finalize your decision especially if it is within budget.
The next thing to do is to decide on the slat style. You can pick upright ones, twisted or curved ones. Then you can decide on the spaces between each iron bar. Lastly, you should start picking decorative elements for your wrought iron gate and fence. This includes the color of the paint and the finials to have as well as embellishments. Some homeowners put their family monograms on their iron gates while others put something different (personalized insignia).
Something to Remember
Just like anything, nothing is too perfect, so are iron gates and fences. One of the things you have to consider with an iron fence is that it doesn't offer complete privacy. There are still gaps and spaces in between each iron bar which means anything you do in your backyard is visible to your entire neighborhood. Maybe planting big trees and shrubs around your home can give you more privacy yet these can take years.