Benefits and Drawbacks of Different Types of Patio Furniture
by Ryan Holman on May 31, 2014

A garden or patio space is a place to relax and enjoy yourself. By selecting right type of garden furniture, you can enhance the beauty of your outdoor space in desired way and add value to your property as well. Garden furniture usually includes garden tables, chairs, benches, lounges, swings, hammocks, dining furniture, etc. A good thing about this furniture is that it makes your life much comfortable, your outdoor space more attractive and your gathering with family more comfortable.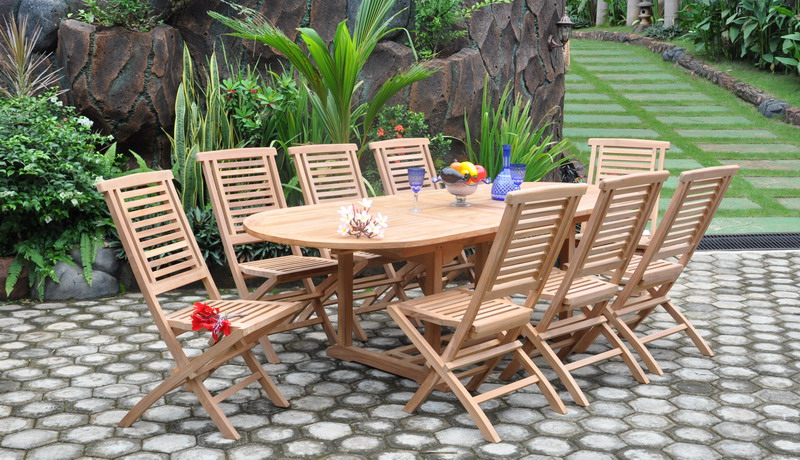 At the time of choosing outdoor furniture, it is very essential to consider interiors of your house. Having certain garden fixtures and accessories creates an attractive ambiance for your patio or garden space. Besides this, it also plays a pivotal role in enhancing the functionality and visual appeal of your outdoor space.
You should choose the best garden furniture pieces that can withstand weather conditions such as rain and sunshine throughout the year. It is very important for you to measure the space of your patio/garden, before you rush to buy one. 
Garden furniture is available in all types of materials from plastic, glass, marble, teak wood, wicker, etc.
Plastic Furniture: This type of garden furnishings is not sensitive to dampness. In market, you will find diverse variety of plastic outdoor furniture. Even though, it offers an economical way of getting utmost comfort and relaxation in your garden space, cheap plastic furniture cannot stand winter season.
Moreover, in intensive sunlight your furniture can soften or fade to a great extent. It would be advisable to opt for reinforced plastic that makes use of aluminium or steel for the frame, which offers durability to the product.
Furniture that is made of durable material will stand for long time and is ideal for placing at outdoor space. Besides this, it can also withstand weather conditions.
Wooden Furniture: It gives an authentic feel to your outdoor space. It gives elegant appearance and is robust enough to handle great summers! With proper care, this furniture can last for long time. But the only drawback with this furniture is that it requires cover during winter months and requires regular maintenance, without fail.
Aluminium Furniture: It is the cheapest furniture which makes it an affordable choice for enhancing your patio space. The main benefit of this type of furniture is that it is easy to rearrange, store or move. There are different types and styles available to choose from and it also lasts for long time.
The drawback with this type of furniture is that it is little more prone to damage than other varieties of metal furniture. It can rust or corrode from harsh weather conditions, in case if you don't give proper care to it. Thus, each type of furniture has its own set of pros and cons and it is up to you which type of furniture you decide to install in your patio space.