How Does Kitchen Remodeling Impact Your Homes Valuation?
by Ronnie Teja on Oct 15, 2019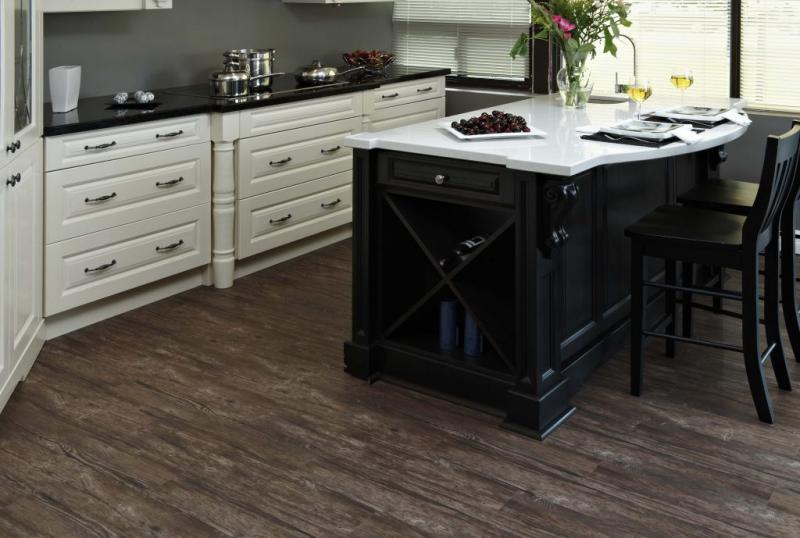 The majority of homeowners looking to reduce their home's valuation sometimes find themselves considering looking at the improvements which are best for investments. Remodeling projects or significant home improvements are expensive, and hence it's vital for you to realize the best value for your cash.
As one of the main home improvements, kitchen remodeling has a good ranking when it comes to delivering a return on investment. Kitchen remodeling can help improve a home's resale valuation depending on the type of improvements made and the housing market. Here is an exclusive look at how a kitchen remodeling impacts your home's valuation.
What Is the Cost of Kitchen Remodeling?
The cost of remodeling your kitchen varies depending on various factors. If your dream is having quartz containers, spacious islands, and custom cabinets, the price gets very expensive. According to remodeling experts, the approximate cost of renovating a kitchen with a faucet, wood cabinets, standard sink, laminate countertop, and an island is about $60,000.
But you could also spend much less or much more. A simple remodel involving updating the cabinet fronts and hardware, installing flooring, selecting new laminate counters, and replacing appliances could go for about $20,000.
How much do most people spend? About eighty percent of the people who do kitchen remodeling spend between $5,000 to $50,000. The amount you will spend will be up to you and your budget.
How Kitchen Remodeling Affects Your Home Value
In most cases, kitchen remodeling will boost your home value. It is not a surprise that buyers are willing to pay more for thoughtful upgrades and high-end kitchen remodels. According to a research survey, more than eighty percent of homebuyers consider the kitchen as one of the top essential spaces.
A remodeled kitchen helps your house to stand out among the others for prospective buyers, which has an impact on helping you sell quicker and for more money. This information is great if you are planning to sell your house in the future. However, it's important to know that despite your property valuations escalating, it doesn't mean you will recover your total remodeling cost when you sell it.
The Average ROI of A Kitchen Remodel
How much can you recover on a kitchen remodel? Some of the factors that influence the ROI of kitchen remodeling is the amount spent and the kind of renovations done. For instance, the national ROI for a major kitchen remodel is approximately fifty-four percent, while the average ROI for the minor renovation project is eighty-one percent. But the area that you live in also influences your kitchen ROI, which is why you should consider talking to a real estate agent for advice about the kitchen remodeling that offers the best returns.
How Can You Save Money on Kitchen Remodeling?
Are you planning to make a massive impact on your home's valuation without a high price tag? The first thing is planning because going backward on the work you have already done will only cost you more. Some of the ways you can increase your home's valuation without a considerable price tag include;
· Painting Appliances. If the appliances are still in excellent shape, but the colors are out-of-date, they can get repainted at the local body shop. This is one of the great ways of saving money.
· Tile Backsplash. You should not underrate the power of the backsplash. A new tile backsplash serves to bring a kitchen color palette together and will only cost you a few dollars.
· Cheap Flooring Options. You can look for a high-end finishes style for a low cost but modern look. Vinyl flooring is way less expensive than slate or hardwood flooring.
· Refinish and Paint Your Kitchen Cabinets. Painting and refinishing your cabinets for a new elegant look is cheaper than getting rid of them. If you think that they are outdated, why not consider refacing them. Though a bit expensive, it's less costly than replacing with new ones.
Other Benefits Except Profit
Home improvement projects such as significant kitchen remodeling often do not return actual profits to homeowners. Actually, there is a higher probability that you will never recover all the initial costs of a home improvement project when you vend your home. However, home improvement projects such as kitchen remodeling have a positive impact on helping you to sell the homes quicker. According to real estate experts, kitchen remodeling also promotes all-round home selling prices.
Is It Worth It?
Determining whether your kitchen remodeling is worth it or not depends on your goals and yourself. If your goal is selling the house in two months, it won't be smart to do major kitchen renovations that will not be recovered; otherwise, it will be putting the money down the drain. The right minor renovations can boost your home value before it hits the market and attract many buyers.
What if you are planning to enjoy the kitchen remodeling yourself? The statistic shows that remodeled kitchens have a healthier lifestyle. More than fifty percent of the people who have done kitchen remodeling have more family time and cook more at home. Even if you won't earn the entire cost spent on kitchen remodeling when selling it, it will still be an excellent investment for you and your family.