Structural Designing: Creative Art of Building Structures
by Guest on Jan 19, 2010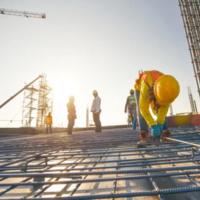 Structural engineering is a field of civil engineering that involves the study of building safe and stable structures. The property of a structure is stable and secure is analyzed by structural civil engineers. Structural designing is a creative and complicated field that takes much proficiency and expertise to do site investigations and build structures on them.
It needs much planning and a strategic approach to build structures that are resistant to loads and external forces. A good building structure will always ensure the integrity of building materials used and potential safety against sudden natural calamities. Every building structure has to go through a feasibility study of its suitability to build a structure on it. A civil engineer is responsible for this sensitive job of providing a feasible solution by doing site investigations and structural surveys to ensure the maximum stability of the structure being made, they are also responsible for determining how energy, heat, and moisture will interact within the building and its materials.
While constructing a building many aspects are taken into consideration like load capacity, designing of columns, beams, floors, roofs, sewer drains, highways, etc. Planning design for all of this is a complex job to do. Thus hiring an expert structural designer is a good decision. A civil structural engineer with experience, knowledge, and expertise will ease off your efforts to plan the design of the structure you want to build getting a feasible solution in terms of maximum stability, security, and other factors that influence the strength of a building.
A structural engineer decides which construction technique should be used to provide an optimal design that is easy to implement and economic. Keeping in mind the safety measures of the construction industry a good structural design engineer will save much of your efforts, money, and ample time. After the building is complete it is the job of a civil engineer to do the building survey and prepare subsidence and settlement reports if subjected to any cracks and construction faults.
Carley Daines & Partners is an established team of civil structural engineers providing site investigation structural design consultancy with over 38 years of experience in major structural design services and expertise in contaminated land investigation, Sewers drains and highway construction, etc.