5 Must Have Pieces of Equipment for Your Workout Room
by Guest on Dec 1, 2016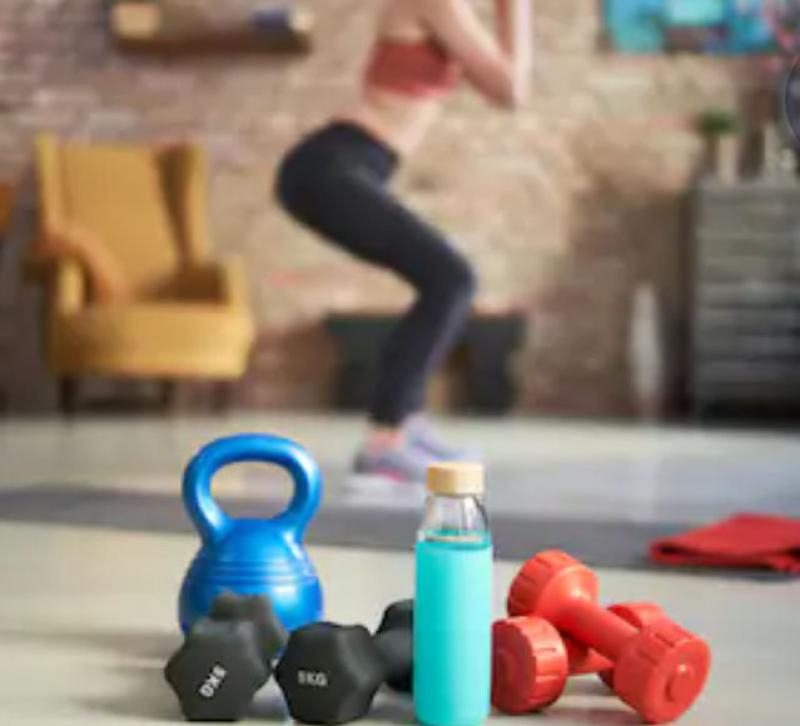 There are many advantages to having a gym or workout room at home. It is convenient, there is no waiting and once you have the right equipment in place, it is pretty much free. What is the right equipment? There are so many choices these days it is hard to tell. It is a fairly big investment and you will hopefully be using it often so it is important to get it right from the start. Keep it simple. You do not want equipment that limits your training, mix it up so you have a kit that will give you a full body workout.  You also need to consider how much space you have as well as your budget.
So, do your research, shop around and choose wisely. Here I will share with you 5 must have pieces of equipment you will need for your workout room.
1. Dumbbells
Dumbbells are probably the most versatile workout equipment you can buy. There are a wide number of exercises you can do with dumbbells so they should be top of your list.  Get a range of weights or you could go for the adjustable ones. The rubber coated dumbbells are good for home use as they are durable and won't mess up the floor.
2. Barbell and Weight Plates
Barbells are also essential equipment to have and offer a great range of workouts. It is vital to include free weights as they not only target specific muscles but also train your core muscles and teach stabilization.
Consider the size of your hands when selecting the bar to ensure it is suitable and get one that is strong and sturdy.
Select a range of weights including a few smaller ones for when you just need to take it up a notch.
3. Cardio Equipment
Here there is a wide range to choose from so think carefully. If you only have space or budget for one, look for something that gives a full body workout while is still something you enjoy. You can choose from exercise bikes, ellipticals, rowing machines, treadmills, ski machines and many others. Whatever you decide on, treasure the information here and make sure it is something you will use as cardio is an important part of your workout no matter what your health goals are.
4. A Kettlebell
These have become so popular lately mainly because there are so many types of workouts that can be done with kettlebells. They are particularly good for working those core muscles and improving coordination.
Kettlebells are perfect for both endurance and strength training and they add a bit of variation to your workout, they are also good fun. Make sure you know how to use them correctly for maximum benefit and to reduce the risk of injury. If you are not sure, do some research or get instructions from someone experienced.
5. A Medicine Ball
An often overlooked yet very useful piece of equipment is a medicine ball. They are brilliant for core exercise, improve coordination and balance while training strength, speed, power and fitness.
They are perfect for plyometric workouts. There are a number of exercises that can be done with a medicine ball, including the important abdominal exercises, so they are well worth it. Go for one that is reasonably soft and not too heavy for your strength. They are inexpensive and take up hardly any room.
So, there you have some useful advice on 5 essential pieces of equipment for your workout room. They will allow you to do a full body workout, not neglecting the core muscles and keep you super fit. Don't forget a few mirrors on the walls to watch your form and good music is essential.
Soon you will be able to work out without leaving home. Now you will have no excuse to miss out on your daily exercise.