How to Select the Right Mop to Suit Your Requirement
by Guest on Jul 3, 2013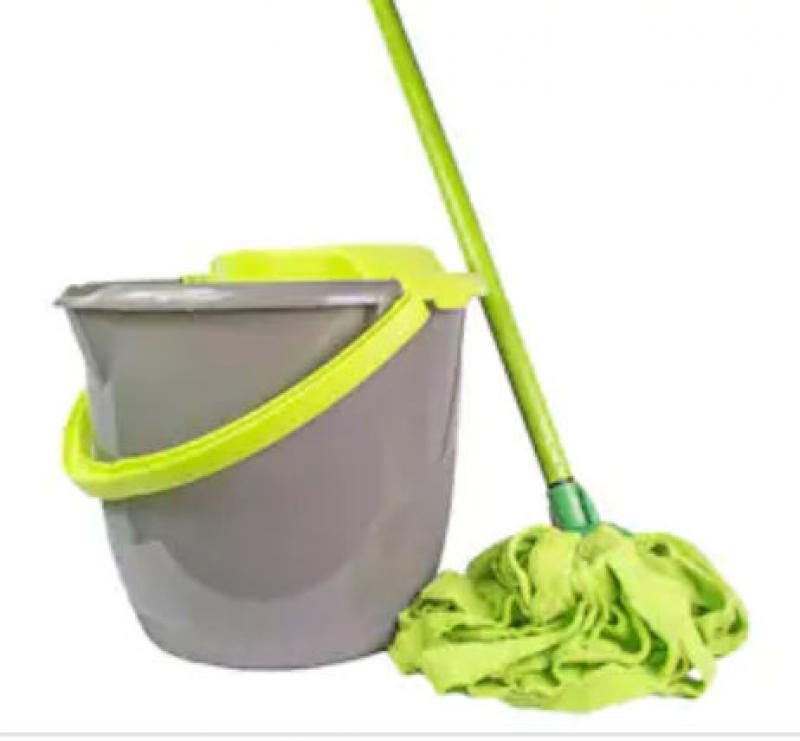 Mops might not be glamorous, but we'd be stuck without them, so it's time to show some respect to this hard-working household tool that is so often consigned to a life hidden under the stairs or in the airing cupboard.
Good mop maintenance can take just a few minutes and will ensure that you remain a deck-swabbing diva, and don't find yourself languishing on the poop deck.
1. Mop Selection
There should be dating sites devoted to finding the perfect mop, like a really good one, can be like finding your soul mate.
Look for highly absorbent mops, ones that are easy to wring out, ones that are going to be easy to clean when necessary, and ones that come with specifically designed mop buckets.
2. Mop Technique
Use the hottest water you can - it will help your floors to dry faster, and can help to kill bacteria too.
Rinse out your mop to keep it free from soap and detergents in between uses, and rinse out your mop bucket too so none of the dirt from your floors is left in the bottom of the bucket.
Occasional bleaching can keep your mop and its bucket in good order - just don't overdo it, as you don't want to damage the fibers of your mop.
3. To Bleach or Not To Bleach?
As well as being useful to clean your mop itself, bleach can come in handy in place of detergent, and many professional cleaners swear by it.
Once again, just don't overdo it; bleaching white tiles and grouting is generally fine, but you won't want to use it in very high concentrations on any non-white surfaces.
You might want to be extra-careful about rinsing your floor clean with bleach-free water, too, to help the aroma clear faster, and avoid any bleaching of rugs or bath mats when you put them down.
4. Dodgy Detergents
It depends on what you're cleaning, but generally speaking, a decent dash of all-purpose cleaning fluid should be enough for most applications.
Simply pour a slug of it into your bucket before filling with water, and any good-quality cleaning fluid will bring your surfaces to a sparkling finish.
Don't mix multiple detergents in the same bucket, as you don't know how they might react with one another - and make sure you rinse your mop and bucket well when switching from one fluid to another.
5. Use Your Head
Mops are made to be used, but over time even the best-quality mop can begin to look a bit straggly.
You can prolong the life of many mop heads by trimming away the loose threads, but ultimately it's time for a fresh start.
When this happens, you can either invest in a new mop or, if yours has interchangeable heads, simply buy a fresh head for it, and it can soon be as good as new.