Bathroom Renovations Start with Bathroom Vanities
by Pavel on Mar 3, 2017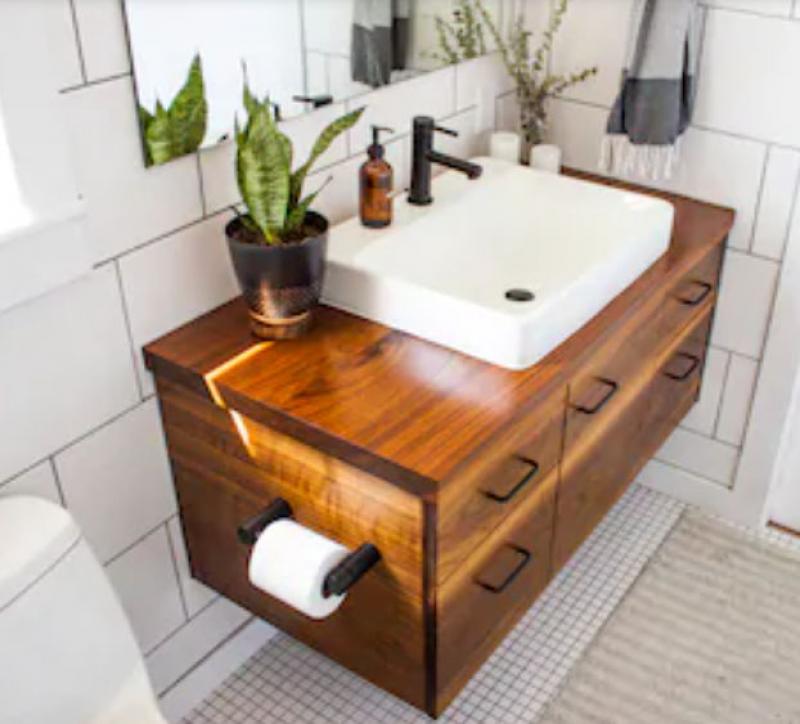 Replacing your bathroom vanity can change the room from the ordinary and add a bit of luxury to your space. We expect to feel relaxed and pampered in our home, and a new bathroom vanity or cabinet reno is a relatively quick and simple way to accomplish this. Here are some tips to consider when buying your new bathroom vanity and cabinets:
Get up in your space: Because bathrooms are generally pretty small, most bathroom renovations will be done for the purpose establish more space, or find a way to use more of the space that you already have. However, the only way to take advantage of your space is measuring every corner, inch and crevice to get accurate measurements. This will allow you to see what is possible before construction, and avoid planning your dream bathroom, only to find out you're a centimeter too short.
Think about your height, too: Many will measure all around where they plan to put the bathroom vanity, but not think about their own height. While you're remodeling, why not take advantage of the construction to put in a sink that matches your height. No more bending to the faucet, or arching your back from previous sinks built too low or too high. While style is nice, comfort is an additional feature you will be surprised how many people forget.
What's your type: Now you can think about what you have in mind for your new bathroom vanity. Think about it all: color, finishes, storage, hardware -- and the material, as well. Think glass, wood, and metal are all great options. Don't forget about the style, either. Many vanities can be free-standing, floating, open space and vessel sinks to name a few. It's enough choice to keep you busy, but the right decision will ultimately come from you.
Understanding your entire bathroom design: If you plan to go big with your bathroom renovation, then there might be more changes than just your bathroom vanity and cabinets. If so, ensure the design makes sense for the room as a whole. Are the wall colors changing? The bathtub or shower? Whether going modern, traditional, or antique, makes sure you're happy with the entire aesthetic: and your ultra-modern bathroom doesn't look like it shifts centuries with a turn of the head.