Color Changing Tile Can Revitalize a Bathroom
by Guest on Nov 21, 2011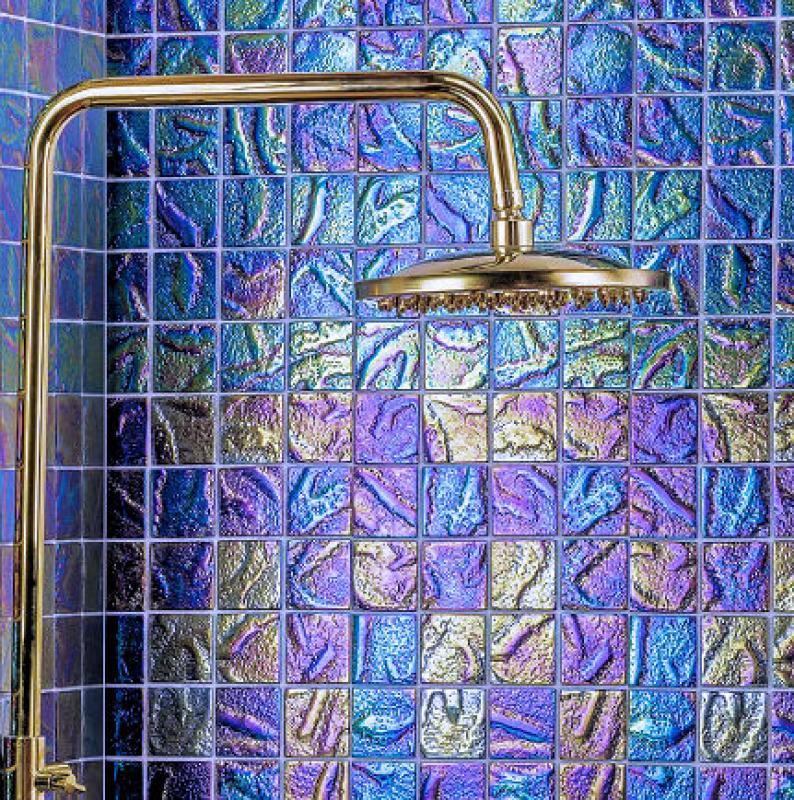 Everyone uses standard tile to refinish their showers, tubs, and walls, and the colors of white, off white, blue and yellow are common no matter where you live. Want to redo your bathroom but can't stand the thought of using the same old tile? Luckily, there's a brand new product on the market that can take your bathroom remodeling project from boring to extraordinary.
Create an ever-changing work of art with your bathroom tile project by utilizing revolutionary Lavish Northern Lights Moving Color tile. Inspired by the Northern Lights, which treat viewers in the northern hemisphere to outrageous night time color shows at sporadic points of the year, these mosaic tiles change colors depending on the temperature. This makes them ideal for use in a bathroom remodeling project since the temperature of a home's bathroom changes frequently with the use of heating and air conditioning and the use of a shower or bath.
Add these tiles to your shower floor, on the walls around your bathtub or even on the floor or walls outside the bathing area for a unique touch that will make visitors stop and stare. The bathroom in your home will no longer be a place to stop for a moment; your bathroom will become a gallery you want to show off!
Each of these artistic tiles comes in a 4 by 4-inch square. When they are allowed to sit at room temperature, the tiles are simple and artistic looking squares. However, turn on the hot water or splash them with cold liquid, and the color show begins.
As the hot and cold water or warm steam hit the tiles, they change colors depending on the original shade of the tile. "Kiwi Kandy" is one option. This shade of green exists when the tile is cold, and slowly changes to include various yellows and blues as the tile heats up. "Midnight Rainbow" is another striking option that starts as a deep black tile that explodes into a variety of rainbow colors with the addition of heat. "Purpleicious" is a third choice that starts with a deep plum purple before blooming into various shades with the addition of heat.
The addition of this tile to your bathroom can take a relaxing ritual and transform it into a daily artistic show as you lie back, relax and enjoy the unique show that unfolds around you with every bath. Or, think for a moment of the ever-changing show you will get as the temperature of your bathroom changes on its own. Bathrooms are known for being cooler in the winter and warmer in the summer, so every time you walk into the room the walls will likely be a bit different. It's your art gallery with a show that is constantly changing.
Use these tiles all over your bathroom for an overwhelming explosion of art and color, or use them sparingly for a small splash of unique style throughout the room. Mix and match the starting colors for a unique mosaic in the room, or stick with one for a more uniform beginning to your artistic show. No matter how you use them, Lavish Northern Lights Moving Color tile will change the look, feel and attitude of your bathroom.