Bathroom Countertops: Top Factors to Consider to Make the Right Choice
by Boris Dzhingarov on Jul 29, 2014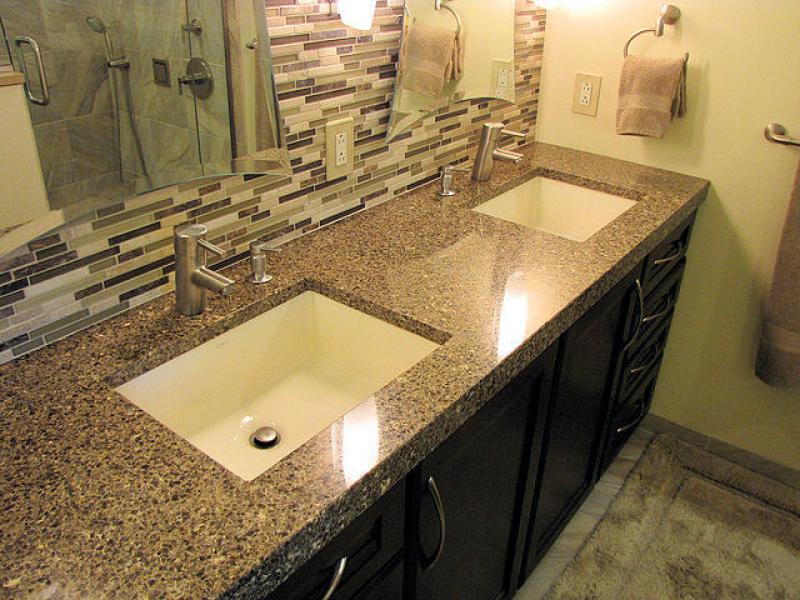 Choosing The Right Countertop Material: How Essential It Is?
A classy and beautiful countertop can give a quick makeover to your bathroom. They are available in a huge range of styles, colors and patterns. Countertops help you get the additional space for bathing or primping whatever specific requirement you have. They can also help you keep the lotions, shaving cream, perfume or any other item which you need after bathing.
It's the color of the countertop which sets the right ambiance in your bathroom. Every kind of countertop has its special features. Not only it helps you to make a statement, but it also serves the purpose as it helps you to get the additional space within your budget. Do make sure to choose the right material which can set the right tone and ambiance in your home.
By customizing the bathroom countertops, you can not only meet the specific needs of your bathroom but also adds a personal style to the space. You should pick the right material for your countertop which helps you to install the very basic fixtures i.e. shower, toilet, vanity, etc. Here are some of the most popular countertops which are chosen by homeowners: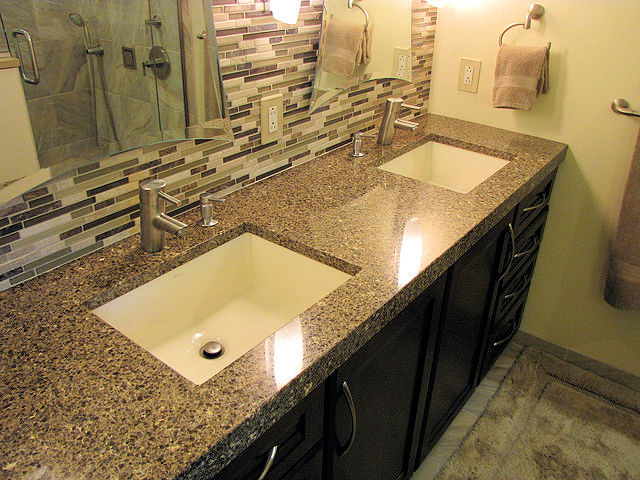 Granite Countertops
One of the very best things about granite countertops is that they can be cleaned and maintained very easily. They are definitely a worthwhile investment, especially because if it's features like life expectancy, stain-resistant and you can also get it at a pocket-friendly price.
Most of the homeowners prefer granite countertops because it looks very beautiful and classy. It adds a very beautiful touch to your bathroom. Never ever make use of any strong chemical product to clean this countertop. Just a little bit of lukewarm water and detergent can help you clean it easily.
Quartz Countertops
If compared to marble, limestone and granite, quartz countertop also has a very similar look. They are very strong, durable and stain resistant. Furthermore, it can be cleaned and maintained easily. You can get quality quartz worktops at a very pocket-friendly price from Caesarstone.
Marle Countertops
When it comes to marble countertops, it's one of the most common bathroom countertops usually chosen by modern homeowners all around the world. The only problem with marble countertop is cleaning.
Although it's the surface that can be cleaned very easily but tiles sometimes attract a lot of grout and so the cleaning task can take a lot of time. For cleaning, you have to make use of harsher chemicals.
Laminate Countertops
The good thing about laminate countertops is that it involves a very low installation cost and so can be afforded by anyone. You can get to choose from a huge range of colors, patterns and textures. While this is also a kind of countertop that is stain resistant, it definitely a little susceptible to nicks and burns.
Solid Surface
One of the major reasons why more and more homeowners are using solid surface worktop is because it has a lot of design flexibility and can also be maintained easily. The surface can be cleaned easily. No matter the kind of scratches and stains, they can be easily maintained.
The Last Tip
While you are looking for countertops for your bathroom, the very first thing which you should consider is the budget. What this means is that the price range within which you want the budget.
You will not only get a great product, but Caesarstone also charges the right price for the countertops. This is one of the major reasons why they get most of the business from the references of the old customers. Keep all these excellent tips in mind to make the right choice.