Glossary of Real Estate Terms V - Z
by 411 on Mar 7, 2022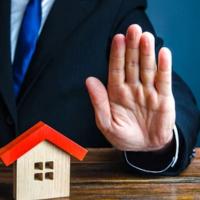 A B C D E F G H I J K L M N O P Q R S T U V W X Y Z
Vacancy and collection losses. (See allowance for vacancy and collection losses)
Valuation principles. Factors that affect market value, such as the principle of substitution, highest and best use, supply and demand, conformity, contribution, increasing and decreasing returns, competition, change, stage of life cycle, anticipation, externalities, balance, surplus productivity, opportunity cost, and theory of distribution.
Value. The power of a good or service to command other goods or services in exchange; the present worth of future rights to income and benefits arising from ownership.
Value in exchange. The value of goods and services in exchange for other goods and services, or money, in the marketplace; an economic concept of market value.
VA mortgage. A mortgage loan on the approved property made to a qualified veteran by an authorized lender and guaranteed by the Department of Veterans Affairs to limit possible loss by the lender.
Variance. (See zoning variance)
Variate. In statistics, an individual thing, person, or other entity.
Vendee. Buyer.
Vendor. Seller.
Warranty deed. A deed in which the grantor fully warrants good clear title to the property.
Yield. The income produced by an investment. Usually used to refer to equity investments.
Yield capitalization. The method used to estimate value from annual net operating income by applying a capitalization rate derived by analyzing each of the rate's component parts to provide both return on and return of the investment.
Zoning. Municipal or county regulation of land use within designated districts or zones. Zoning is an application of a state's police power to regulate private activity by enacting laws that benefit public health, safety, and general welfare. Zoning may affect the use of the land, lot sizes, type of structure permitted, building heights, setbacks, and density.
Zoning ordinance. Regulation of the character and use of the property by a municipality or other government Entity through the exercise of its police power.
Zoning variance. An exemption from a zoning ordinance or regulation permitting a structure or use that would not otherwise be allowed.